Lebanon On a Budget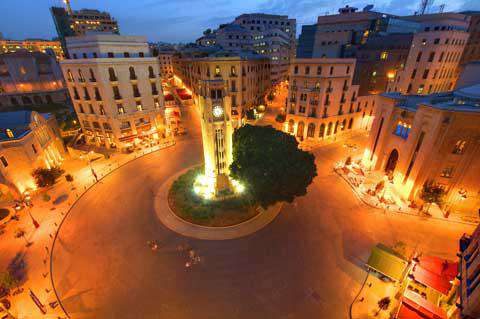 Lebanon is a small country in the Middle East that has a coastline along the Mediterranean Sea. It shares a border with Syria to the north and east and Israel to the south. The people of Lebanon come from a variety of different backgrounds and ethnic groups. The religion within the country is split between Christianity, Muslim and Druzes. Due to the recent civil war in Syria there are now almost 1,600,000 Syrian refugees (as of late 2014). There are also about 250,000 Palestinian refugees in the country as well.
The people in Lebanon are generally quite friendly and welcoming. They will happily welcome you to their country and do everything possible to act as good hosts. The general population is highly educated, particularly in Beirut and other urban areas. The Bekaa Valley and the rural north and south tend to be the more conservative parts of the country.
Recent nearby civil wars have dramatically impacted tourism in Lebanon. The people remain friendly and hopeful, however, and, as is often the case with the Middle East, the future is unpredictable.
Lebanon has a Mediterranean climate that has hot and dry summers and cold and wet winters. Most visitors come during the summer months because rain is almost nonexistent between June and August and the temperatures are generally pleasant. The coast can be very humid during these months but the mountains are cooler and comfortable. Although there is a little more rain, fall and spring are also great times to visit. The crowds are less and the temperature remains comfortable. During the winter months there is snow in the mountains and it is a good time to visit the country's many ski resorts.
At A Glance
Most visitors travel around Lebanon with "service taxis". These taxis are similar to small buses in that they follow set routes on a schedule. They carry anywhere between 4 and 6 passengers. You could also hired a "private taxi" and pay the entire fare and negotiate the route and schedule.


Beirut is famous as the party capital of the Middle East. The city has several different nightlife districts which include Gemmayze, Uruguay Street in the Down Town district and Mar Mekhael Street. The city is known for its open air nightclubs and many of the bars and clubs are open 24 hours a day. Nightclubs range in style from "oriental" to "occidental" Near the beach the party scene takes advantage of the Mediterranean climate and beautiful scenery. These resorts and clubs are incredibly expensive though and not ideal for budget travelers.


The Lebanon Mountain Trail covers over 350 kilometers and travels between Al Qobaiyat in the north and Marjaayoun in the south. It is best to take a guide with you as the trail is not well marked, but guides can be quite expensive. Negotiate the price and ask around for recommendations. If you decide to hike independently, the countryside is populated in most areas and you'll see a decent number of people along the way.


Skiing in Lebanon is a popular winter activity. There are six ski resorts that offer facilities for both skiers and snowboarders at any level. Cross country skiing and snowshoeing are also options.


Standard Arabic is the official language of Lebanon and the native language is Lebanese Arabic which is similar to that spoken in Syria, Jordan and Palestine. Many people also speak some English or French, particularly in the urban areas.
Related:
Looking for a
hostel in Delhi
or
Goa
? Heading to
Kathmandu
or want a
party in Tel Aviv
?
Top Tourist Attractions
Downtown Beirut:
Beirut's downtown is surprisingly beautiful. There are many places to grab a delicious bite to eat, relax with locals, or party in a nightclub. The city truly illustrates how modern and fun Lebanon really is. There is something for everybody, regardless of their style or budget.
Jeita Grotto:
Nominated as one of the new Seven Natural Wonders of the World, the Jeita Grotto is a popular destination for all visitors to the country. It is easily accessible just 18 kilometers north of Beirut and offers natural beauty that is worth seeing.
Al Bass Archaeological Site:
This is a UNESCO World Heritage site and is one of the best preserved Roman archeological sites in the world. It includes a Roman Road, an acqueduct, and a Roman Hippodrome.
Popular Foods
Lebanese food is similar to that found throughout the Middle East, with slight variations to reflect regional differences. Mezza, or small dishes similar to tapas in Spain, is common in many restaurants. Vegetarian dishes are widely available throughout the country as well.
Shish Tawouk:
This is a Lebanese form of barbequed chicken that is marinated with a lemon sauce and then grilled on skewers. It is often served with a garlic paste.
Shawarma Sandwich:
Comparable to doner or gyros in other countries, shawarma is seasoned with tarator sauce that is made from sesame oil. The sandwich is often prepared with vegetables and rolled in a thin Lebanese bread.
Manaeesh:
Served as part of a traditional Lebanese breakfast, maneesh is similar to a folded pizza. It is topped with any number of things, but the most common is zaatar which is a mixture of thyme, olive oil and sesame seeds.