Beirut On a Budget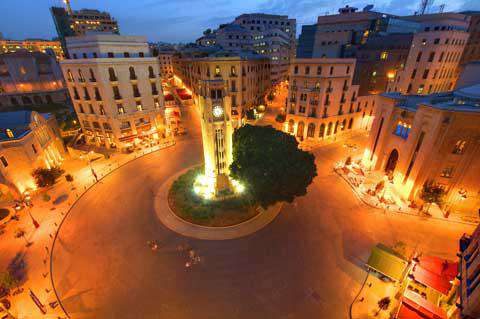 Some travelers are seeking the hustle, bustle and posh atmosphere that only comes from a big city. Those travelers should have Beirut, Lebanon at the top of their list. The capital city is jam packed with 2.1 million people that are constantly on the go. As the commercial and financial hub of Lebanon, this city is fast-paced, fashion conscious and always ready for a night on the town.
Sights
Beirut is the only major city in the whole of Lebanon and houses museums, historical sites and gorgeous building structures for tourists to visit.
For a touch of class and sophistication, spend an afternoon browsing the Beirut Art Center. As this region is quickly becoming the art capital of the Middle East, you'll want to be sure to check out the rotating exhibitions in this museum. They always offer an amazing and unusual experience.
If you're looking for an afternoon away from the hustle and bustle, there are several beach clubs along the coast ready for your relaxation. This sandy stretch of land is covered in rocky coves, outdoor terraces and sunbathers as far as the eye can see.
To cap off a long day of sightseeing, take an evening stroll along the Corniche. Walk along and just watch the city jet by. Relax with the waves and seagulls soaring above as you sip on some mango juice. This is a must, even if you only have a limited amount of time. If you're looking for more ideas for things to do, read
how to spend one day in Beirut
, which includes a map and plenty of activities and sights to see.
Neighborhoods
Beirut is a large city comprised of 13 districts. There is something for everyone in each of these divisions from the historical and religious sites of the Downtown district, to the boutiques in the commercial area of Hamra, to the art deco shops of Clemenceau.
Activities
For a more physical adventure, many travelers enjoy exploring Jeita Grotto. This compound of crystallized caves is a stunning sight for anyone who ventures in for a peek.
And for the best view of the whole of the city, take a trip in the Beirut Balloon. This thirty-passenger helium balloon offers tourist the most unique angle of Beirut.
But most travelers are in Beirut to experience the posh lifestyle. For starters, you can spend the afternoon shopping at the Souk El Tayeb. Beirut's most famous farmers market features dozens of growers, producers and artisans every Saturday. While you're there your shopping list should include local olive oil, tomatoes and cheeses.
Absolutely no trip to Beirut is complete without a full night out. Remember "mashroob," the word used for "drink." You'll need it. In Gemmayzeh, Beirut's cocktail district, you'll easily find a bar for every group and goal. Want to have a few and enjoy some live music? There's a place for that. Want to dance the night away? There's a place for that. Want to drink until you forget? Beirut can accommodate.
Food and Dining
You will not go hungry in Beirut. Any and all tastes are covered given the bustling metropolis atmosphere. They are ready to feed all tourists.
The traditional Lebanese food mixes Arab, Turkish and Mediterranean influences that will surely delight any and all foodies. One of the signature dishes you'll want to try is the
Lebanese Mezze
. It's made up of thirty different hot and cold dishes including Tabboule - a parsley salad with mint, tomatoes, spring onions, olive oil and lemon juice - and Fattouch. It also comes with hummus, muhammara - a dip made from red peppers, walnuts, bread crumbs, olive oil, pomegranate molasses, lemon juice, onions, garlic and spices - and even more all served up with the essential Lebanese pita bread.
Transportation
Given that Beirut is a busy city, there are plenty of ways to get around town. There are two different types of buses running through the city - blue and white city buses, and red and white minibuses. The routes are constantly changing, however, and many companies don't provide information on changes. So using the bus can be a bit complicated.
But this information might help on how to figure it all out
.
There are also two types of taxis - taxis you hail and taxis you book in advance. The hail taxis may be the most convenient way to travel in Beirut, but be sure you tell your driver the nearest landmark to your destination, not actual addresses.
Driving yourself around the city isn't recommended. Traffic is very heavy, dangerous and nearly impossible during rush hour. If you're simply traveling within districts, waking is still the best mode of transportation.
Related
Looking for a
hostel in Delhi
or
Goa
? Heading to
Kathmandu
or want a
party in Tel Aviv
?