What sets them apart?
This superbly named hostel has everything a traveler could ask for, and more. With a terrific location, a range of room types, great food and a bar, plenty of organized activities, and even a creative art space, it's no surprise that the Bastardo Hostel is one of the most popular in Madrid.
Hostel Personality
Who's staying here?
A mix of guests stay here, may of which are looking for a party, while others are looking to explore the city. And yet others are looking to find an artistic community.
Insider Tip
Be prepared to buy a padlock from the front desk, as the lockers in the dorms seem to have non-standard sizes.
Bastardo Hostel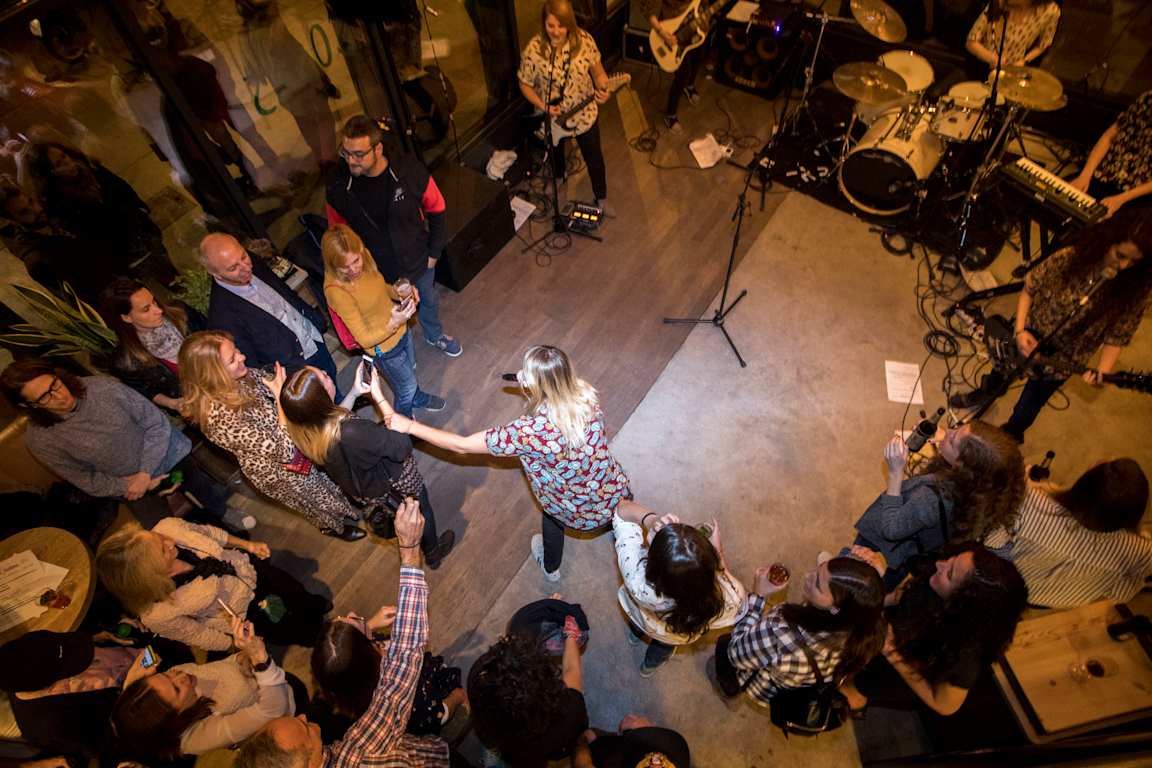 This is a very popular hostel in Madrid. The location is fantastic, as it is situated in the Chueca area just a few blocks from a metro station. The hostel provides plenty of activities for guests, from a great breakfast to tours to a pub crawl in the evenings. They also have a stage area with various cultural and artistic shows and films. And don't forget about the bar, which is quite popular. The rooms themselves are modern and comfortable, too. While this hostel is priced a bit higher than some others in Madrid, they offer a great deal more than most places as well.
The Facilities
Dorms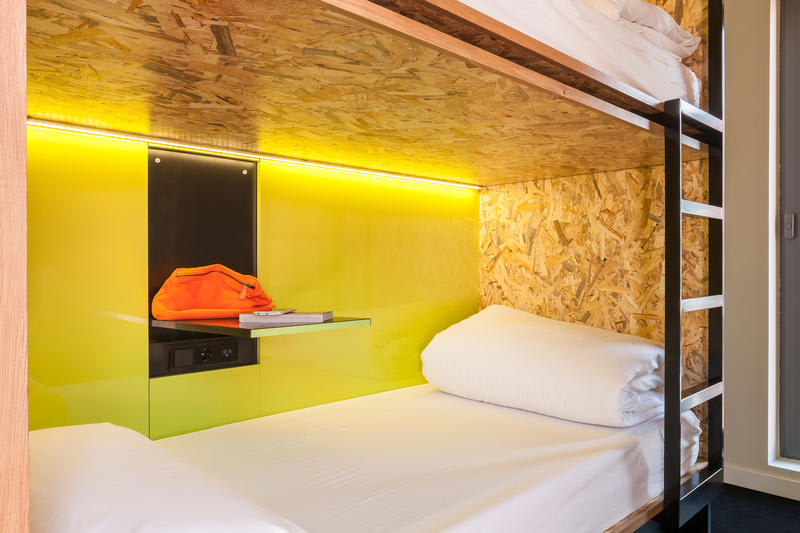 Dorms at the Bastardo Hostel are modern, clean, and full of amenities. Bunk beds are sizable, and come equipped with shelves, lights, and plugs for every bed. Every room has an ensuite bathroom, too. The room sizes are at the most 6 beds, and some are only 4 ,so you get a sense of privacy here. An all-female dorm option is also available. Rooms also have lockers for your valuables.
Another interesting feature is that the keys to the rooms are actually QR codes on your phone. This adds another layer of security. Some say it's terrific, while others say it's annoying.
Private Rooms
Private rooms at the Bastardo Hostel come in a variety of sizes, and all of them have their own ensuite bathroom. Many of the rooms sleep up to 4 people and have one large double bed plus 2 bunk beds, or sometimes one large bed plus one bunk for 3 people. This is a good setup for a group of friends or even a family. Other private rooms are just one double bed for 2 people, which has the feel of a hotel room. They are modern and clean, and have a hotel-like quality to them.
Other private rooms are essentially dorm rooms that can be booked privately for a group of up to 6 people.
Bathrooms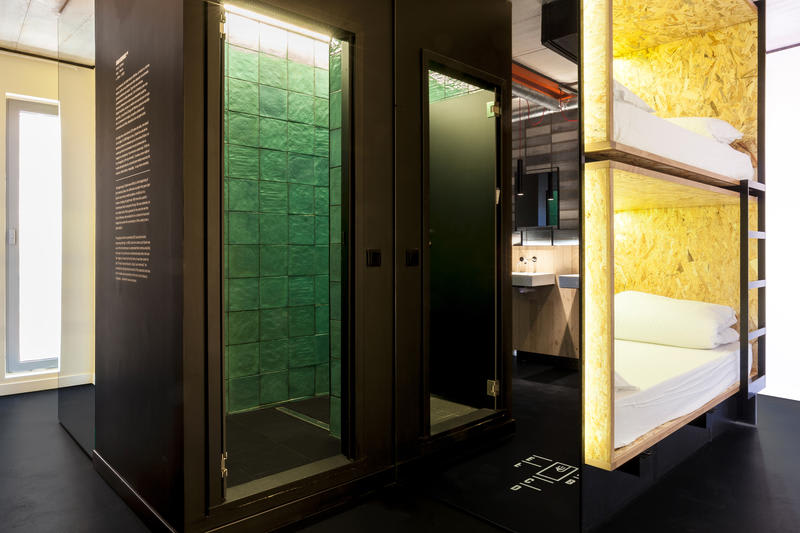 In a word: modern. The bathrooms here are all ensuite which is very convenient since you don't have to walk down the hall. And since at most 6 people will be in a room, they are generally not too busy. The shower room and toilet room are separated, and sinks are available on the outside, too. Some say that the shower room is not very large, and they also have push-button knobs where the water is on a timer. However, this is typical in Spain in an effort to save water.
Restaurant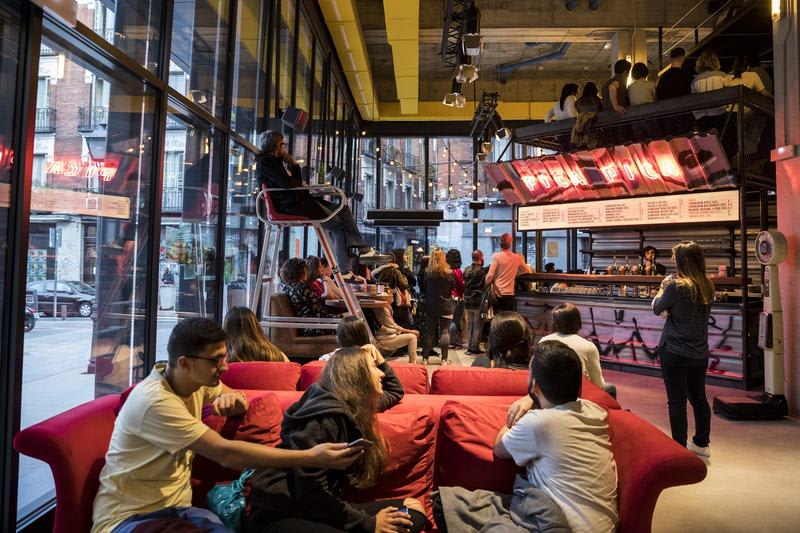 A restaurant and bar area is located on the ground floor of this building, and this is a great place to hang out. The food is fantastic (they also serve breakfast). Happy hours are also organized here, and it's the starting point for many of the walking tours and pub crawls.
Common Areas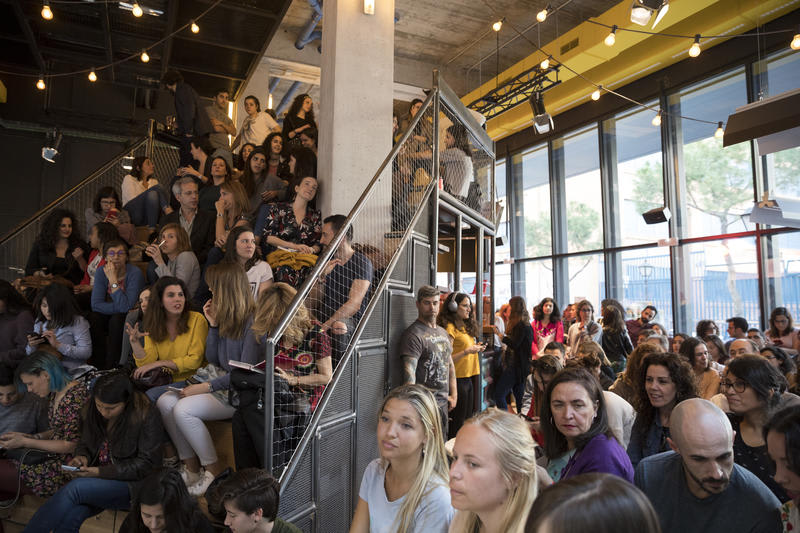 As mentioned above, the main common area on the first floor is the hub of all activity. This is also the spot where the theater area is located that hosts a variety of shows such as open mikes, live music, cultural shows, and more. It has a very modern feel with plenty of large windows and guests having a good time.
Outdoor Space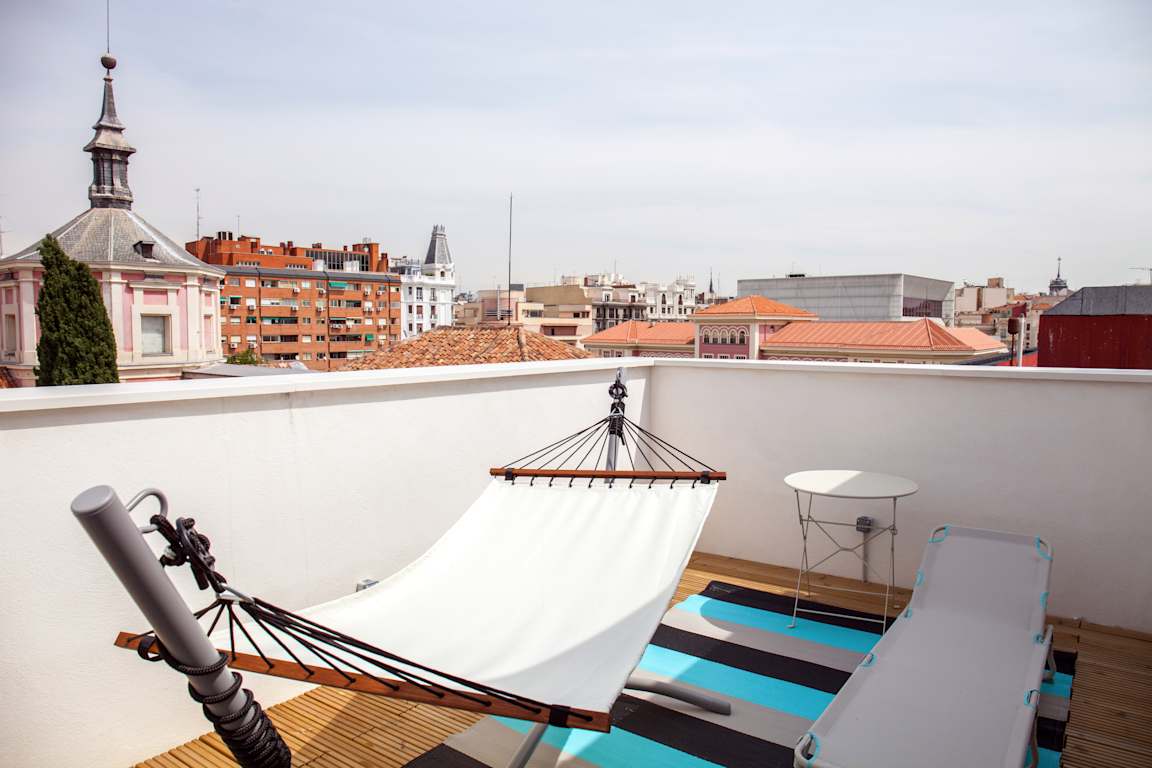 A rooftop terrace is available and is furnished with tables and relaxing chairs and hammocks. The views over Madrid are nice from up here, especially in the evenings.
The Location
Malasana
Malasana is the hip and edgy area of Madrid and it's home to plenty of bars and restaurants worth visiting. Here, tattoo parlors mix in with nice outdoor cafes to create a diverse ambiance. From the 1970's to the 90's it was a place of sexual revolution and experimentation. Today the dirtier side of the neighborhood has been replaced with higher-end and pricey tattoo parlors, bars, cafes, and shops, leading to an overall decrease in the less desirable aspects of the area.
What's Nearby?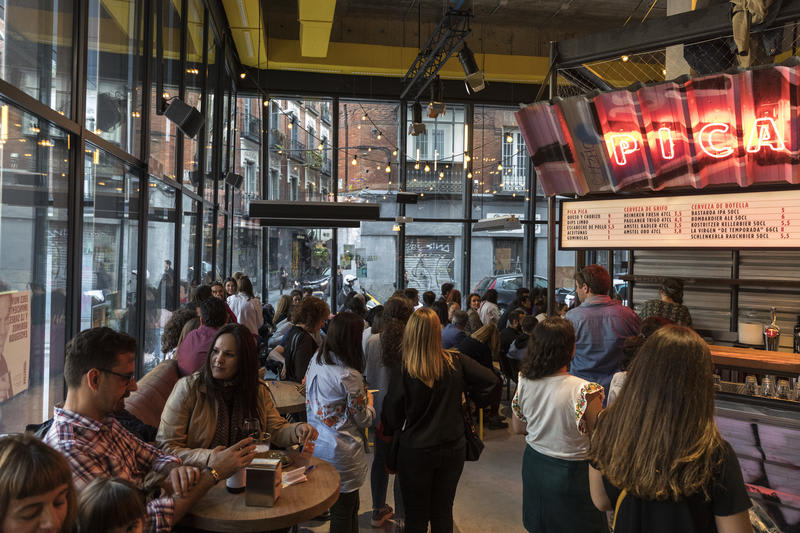 The Chueca and Malasana neighborhoods are at the doorstep of this hostel. From here, you can quickly get out to bars and clubs, which makes this hostel a little bit of a party hostel, although it doesn't get too loud due to the somewhat smaller dorm rooms. Also in the vicinity are a number of great restaurants, shops, and other attractions of Madrid such as museums and cathedrals. The Gran Via is only a few blocks away, too, and here you'll find even more theaters and restaurants.
Nearby Transportation
With public transportation nearby, you can get to anything in Madrid quickly. The Tribunal Metro station is only 2 blocks away, and is on lines 1 and 10. Within a few stops in either direction, you can see everything in Madrid.
Activities
This hostel is known for their activities. As mentioned earlier, they organize shows in their small theater in the main lobby. Live music, magic shows, cultural performances, and art shows are just some of what goes on. In addition to this, the evening pub crawl and happy hours keep everyone meeting up all the time. They also offer walking tours as well as day trips from Madrid to Toledo and Segovia, too.
Amenities
Even though this is a hostel, the number of amenities make it feel like it's a hotel. The rooms are nice and modern, and bathrooms have soap and shampoo. Laundry is provided, as is Wi-Fi, microwaves and refrigerators, bike rental, hair dryers, towel rental, and more. You won't find anything missing here.
Staff
The staff is friendly and professional. While this is a larger hostel with plenty of activities, the staff work hard to keep everything running smoothly. Many guests claim that this hostel is immaculately clean, which is really saying something considering it's a hostel.
Heads Up
This hostel can get a little expensive at times, more so than other hostels nearby. But they do offer more than others, too. Also, some say that the lockers in the rooms are not quite large enough for a full sized bag.
Bastardo Hostel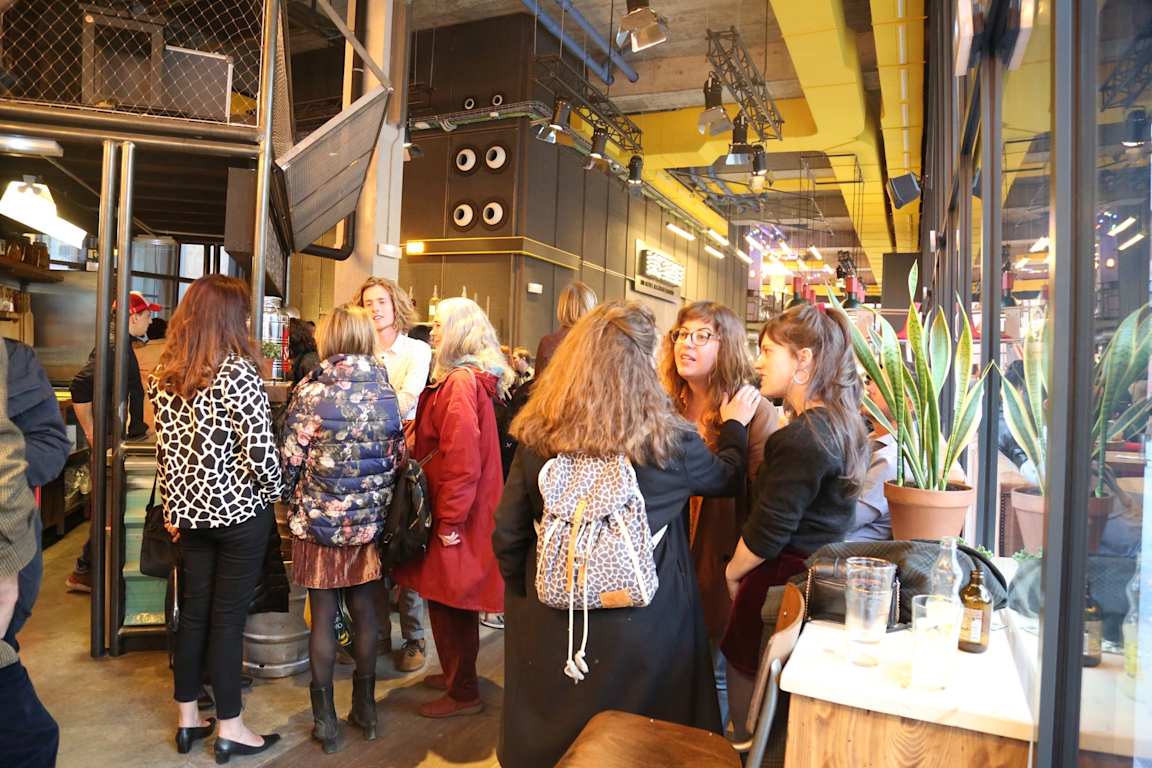 Do you have a favorite hostel that you would like to review? Let us know!