Best Hostel for solo travelers, you arrive alone and you leave with friends. This is because the hostel is small so it is very easy to meet people. They organize free dinner to save money and socialize with other travelers. - Dawson
What sets them apart?
This hostel's homey atmosphere, small size, and attention to detail make it a nice place to meet new friends in Rome. The owners create a very welcoming environment with free pasta dinners and lots of personal advice about exploring the city.
Hostel Personality
Who's staying here?
This hostel is all about the people. It's a great place for solo travelers who want a relaxed setting where it's easy to meet people without the party hard atmosphere that you find at some hostels.
Insider Tip
Let them know if you have any special dietary restrictions (vegetarian, vegan, etc) and they'll do their best to accommodate you at the group dinners.
Dreaming Rome Hostel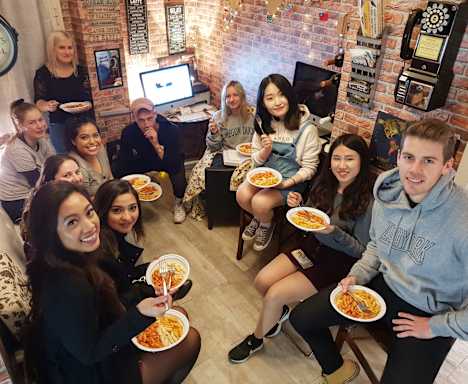 Dreaming Rome Hostel offers a truly welcoming and homey atmosphere where you'l meet incredible people and have a wonderful time. It's a small hostel that's owned by two Italian brothers who really focus on the details. Guests love the free pasta dinners and the terrace where you can chat with other guests.
From the friendly owners to the diverse guests, this hostel is all about the people. If you're traveling alone, it's the perfect place to meet other travelers in a relaxed and social environment without the party hard atmosphere that you find at some hostels. The dinners are delicious and fun and the insider's tips on the best ways to explore Rome are also much appreciated
The Facilities
Dorms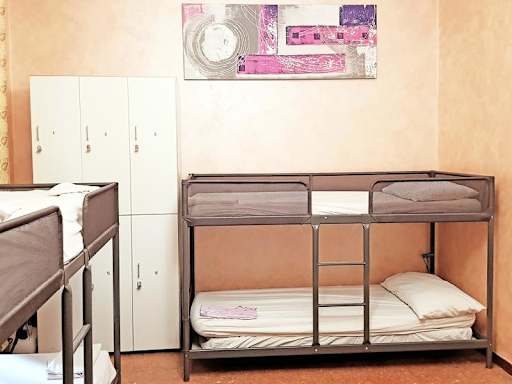 This hostel is small, with just two dorm rooms. There's a seven bed co-ed dorm room and a six bed female-only dorm. The rooms have basic beds and some simple furniture. They have uniquely Italian decor with manikins wearing suits of honor or unusual art work. There are also lockers available to guests where you can store your valuables. One room opens to the small terrace, giving guests a lot of natural light and some fresh air.
Private Rooms
The hostel also has several types of private rooms available. You can choose between rooms that sleep two, three or four people.
Bathrooms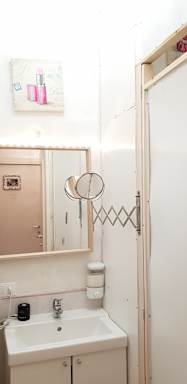 The bathrooms are clean and reliable. There are hair dryers, mirrors, and modern fixtures. Guests in the private rooms are also given free towels for the duration of their stay.
Common Areas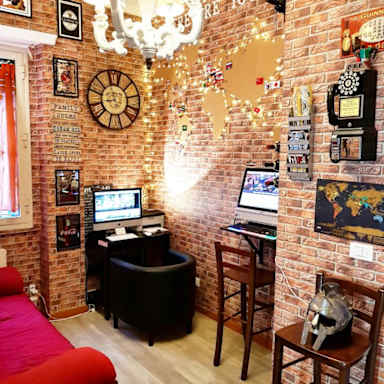 This hostel is small, but it has some very charming common areas. In addition to the outdoor terrace, there is also indoor common space with computers and seating. This is where they host the pasta and pizza dinners, which are the perfect time to meet other visitors. Guests also appreciate the shared kitchen where you can prepare your own food. It's well stocked and convenient for cooking.
Outdoor Space
The small but cozy outdoor terrace is a great place to relax with other guests or enjoy the free pasta dinner. There are sofas and wicker chairs where you can unwind after a busy day exploring the city.
The Location
San Giovanni
What's Nearby?
This hostel is near the San Giovanni Metro Station in a safe neighborhood that's convenient to the city. The metro is very convenient for everything, or you can walk to the Colosseum in just under half an hour. There are some great little restaurants in the area and make sure you try the gelato at the place down the street. Hit it up on your first day and you'll likely be there every day of your visit.
Nearby Transportation
This hostel is just a five minute walk from the San Giovanni Metro Station (Lines A and C). It's also close to Re di Roma Metro Station (Line A). You can reach many popular sights by metro and the Termini Train Station is just three stops away.
Activities
The owners organize all kinds of activities for guests. The most popular are the free group dinners (usually pasta or pizza) that they provide every night. This is the best time to meet other guests. There's also free breakfast in the morning and tours that you can arrange through the hostel (they offer a discount).
Amenities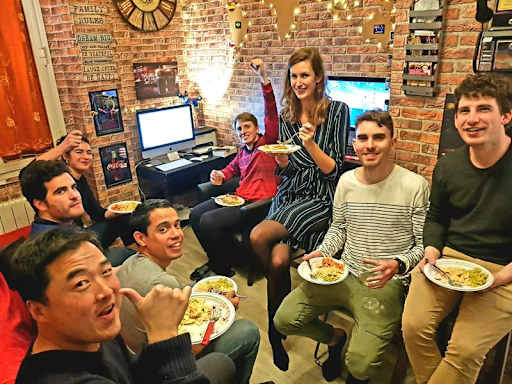 This is a charming little hostel with lots of great amenities. There's free breakfast and dinner available. There's a fully stocked kitchen that guests can use and laundry facilities available. The building is secure and the rooms have security lockers for your valuables.
Staff
This hostel is run by two brothers who really go out of their way to help you understand the ins and outs of Rome. They'll hook you up with a map and all kinds of tips to avoid crowds and skip the line at many of the city's top attractions. They create a very relaxed and welcome environment and you'll really appreciate the personalized attention and hospitality while you're in Rome.
Heads Up
The only real complaint about this hostel is the limited number of bathrooms. Try to take a shower during the off peak times and this won't be a problem.
Dreaming Rome Hostel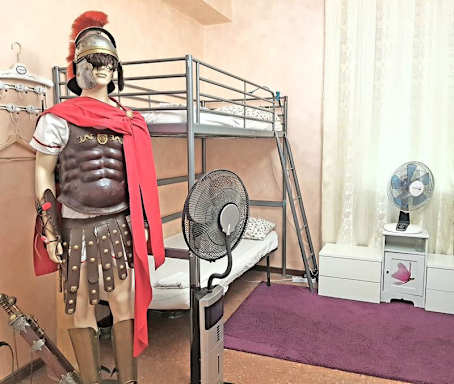 Do you have a favorite hostel that you would like to review? Let us know!