Family trips to the Berkshires
are a quintessential part of life in Massachusetts. The area offers a beautiful backdrop for a family vacation. The area is known for its hikes, festivals, and farm to table restaurants. For families who want to make the most of the area, a rental property is a great option. Many houses offer relaxing outdoor spaces with fire pits, hammocks, and some even have pools.
Lenox
Lenox is a favorite destination for visitors to the Berkshires. It's a small town set against the backdrop of the beautiful southern part of the Berkshires. It has a lovely downtown area that's perfect for walking. The historic New England architecture gives this hamlet a sense of character. There are a number of great local restaurants, as well as health spas and art venues. The town is also famous for its Tanglewood Music Festival, which features the Boston Symphony Orchestra.
Kids will love the hiking trails in the area. There are many trails that feature rolling hills and aren't too strenuous for little legs. Horse lovers will enjoy a trail ride, which is the perfect way to experience the Berkshires.
This town has a number of excellent vacation rentals for families. Below are some of our favorites that are in and around Lenox.
Artists Family Home
Quintessential Cape
Heart of Lenox
Stockbridge
Stockbridge is another charming town in a central part of the Berkshires. The downtown is a bit smaller than Lenox and there are just a handful of restaurants to choose from, but there are nice trails along the Housatonic River. This town is known for its cultural sights. Make sure you check out the
Berkshire Theater Group
, which is popular for its plays and musicals. Kids and adults will also enjoy a visit to the Norman Rockwell Museum, where you can see a number of famous works. For food, a trip to Stockbridge isn't complete without a meal at the Lion's Den. They offer classic New England dishes that kids and adults will love.
There is also no shortage of outdoor activities near Stockbridge. Hiking and skiing are both popular in the area.
A number of large houses are available for rent near Stockbridge. These properties are often on vast acreage and have a sizeable amount of space for families to gather. Below are a few of our favorites.
Historic Stockbridge Home
Taggart House
Stockbridge Cabin
This cozy and luxurious cabin is perfect for a family that wants to enjoy some time together. It's conveniently located near both Stockbridge and Lenox.
Pittsfield
Pittsfield is the largest city in the Berkshires, but it still has plenty of charm and character. There is a lot for the entire family to enjoy. Pittsfield is known as the "city of festivals" and it really comes to life during the summer months when there always seems to be something going on. There's a city baseball team, a lot of parks, and plenty of activities for the family to enjoy. Kids will enjoy a visit to the Berkshire Museum, which has science exhibits, an aquarium, and even a large playroom. For the young and young at heart, a trip to Pittsfield isn't complete without a ride on the Berkshires Carousel (just $2).
One of the more popular destinations is the Herman Melville House, also called Arrowhead. Today it's a museum where you can learn about how this famous author of Moby Dick lived and worked. Theater lovers will also enjoy a visit to the Colonial Theater, which is part of the Berkshire Theater Group.
Because Pittsfield is larger than the other towns, many of the properties are a bit smaller. They're also more affordable than what you find in other towns in the Berkshires, so if you're looking for value at budget prices, then this is the place to stay.
Marie's Place
This apartment can fit a small family. It's clean and comfortable and a good value for anyone who wants to escape to the Berkshires.
Great Barrington
Great Barrington has one of the larger downtowns in the Berkshires and there are plenty of restaurants, shops and activities to choose from. Kids will also love a visit to the Mahaiwe Theater. For a kid friendly meal, head to Baba Louie's for pizza and then shop in some of the kid centered stores around town. To explore the area's art galleries, head to Housatoni, which is also where you'll find the town's old paper mill.
There are also a number of great kid-friendly hikes in the area. A favorite for families is Monument Mountain, which isn't far and includes just a slight incline. Also near town are a number of natural swimming areas and skiing.
There are a number of nice vacation rentals for families in the area.
Modern Victorian
Charming House on the Hill
Williamstown
Williamstown is a charming college town in the northern part of the Berkshires. It's a great spot for families who enjoy hiking and museums. The town is home to Williams College, which has some great galleries and museums. In particular, visitors enjoy the
Williams College Museum of Art
and the
Clark Museum
, which is just outside of the downtown area.
There are a number of great hiking areas near town as well. Just outside of town is Mt. Greylock, which is the highest peak in Massachusetts. Also nearby are the Taconic Trail State Park, Field Farm, and Bullock Forest.
Williamstown has a wide variety of rental properties to choose from. There are smaller, more affordable condos and apartments, but families usually enjoy the larger houses, which offer more room and outdoor space where the entire family can play.
Dewey House
Williamstown Cottage
Endless Views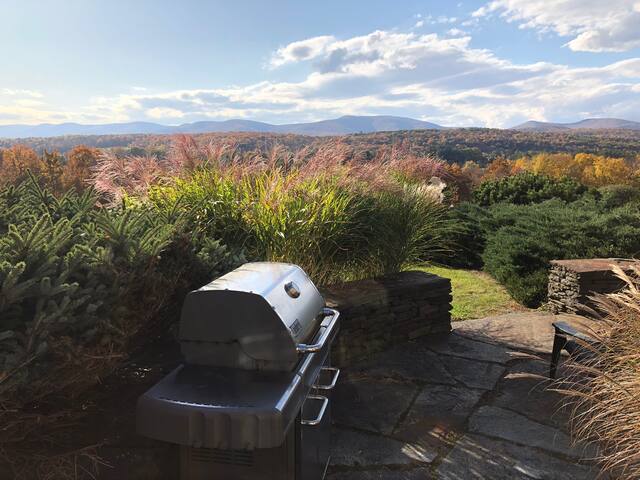 Lee
Lee has a historic downtown and a laid back down-to-earth vibe that visitors love. The downtown has a number of historic buildings including the Congregational Church, the Lee Library, and the Civil War Memorial Hall. There are also a number of Victorian homes in the area.
Outside of the downtown area, visitors enjoy shopping at the nearby outlet mall. There are also a number of restaurants in the area. Kids and adults alike will enjoy spending time at Laurel Lake which offers a quintessential mountain experience.
Victorian Mannor
5BR Lee House
Spectacular Retreat on Private Lake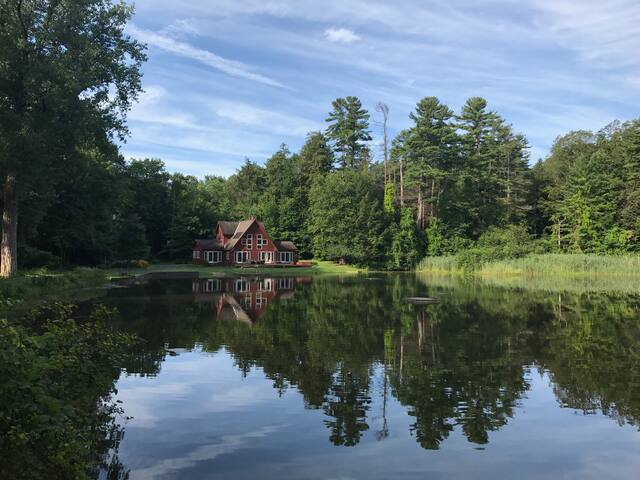 North Adams
North Adams is home to a number of historic churches, giving it a charming skyline. The area is filled with forests, parks, and beautiful landscapes. Visitors enjoy going to the Massachusetts Museum of Contemporary Art, which is the largest contemporary art museum in the country. For kids who enjoy trains, a visit to the Western Gateway Heritage State Park is fun. It's located in the restored freight yard district and has a number of railroad exhibits. Also nearby is Natural Bridge State Park as well as a number of great hiking trails.
This apartment
is located in a historic building just outside of the downtown area. It's within walking distance to the Massachusetts Museum of Contemporary Art and is a nice space for a family.
Happy Travels!