The United States of America On a Budget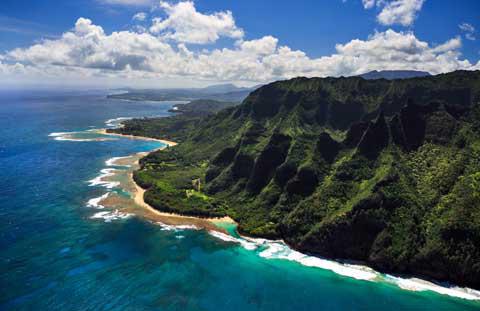 The United States of America is one of the largest and most diverse countries in the world. It's geography varies dramatically between the two coasts. It's city's each have their own feel and culture and the small towns hold on to traditional mindset that is often missed by the casual tourist. The country is bordered to the north by Canada and to the south by Mexico. Because of its large size, it has varying climates that range from bitterly cold, to subtropical. There are a variety of reasons to come to the U.S., but one of the most popular is the national parks. The United States has a well established and impressive national park system. The parks vary in nature from the Grand Canyon, which is impressive not only in its size, but also its colors, to Hatteras National Seashore on the eastern coast of North Carolina. Alternatively, if you're looking to visit some interesting cities, there are many options. You can go star spotting in Los Angeles, or check out a Broadway show in New York.
The large size of the country makes visiting it somewhat challenging. The U.S. has a very car dependent culture and you will likely have to rent a car for at least part of your trip, particularly if you hope to explore any of the national parks. Some of the larger cities have decent public transportation systems, but the intercity transportation system is lacking. If you hope to explore more than one region of the country it is advisable that you take a plane flight. Flights can be reasonably priced and there are a handful of domestic airlines that serve the country. For the best deals travel during the week and book your tickets well in advance. While there may be some good last minute deals, these are in no way guaranteed and if your trip lacks flexibility then it's better to plan ahead.
At A Glance
The U.S. is best visited during a series of several different trips. Because it is so large and difficult to travel around, you'll do better if you visit one region at a time. Some people choose to do a highlights tour and see New York, San Francisco and perhaps one national park. A better option is to pick one part of the country and explore it in more depth.


If you want to avoid renting a car, the best area to visit is the northeast. There are trains and buses that connect the major cities, so it is possible to travel around without renting a car or taking a flight. The larger cities in these areas also have decent public transportation systems so it's easy to travel within the city without a car as well.


One of the best seasons to visit this country is during the fall months. In many areas the leaves are changing color and the landscape is beautiful. Children are also back in school so the crowds are less and the prices are usually lower.


You'll find plenty of great beaches on both coasts. If you're hoping to see a dramatic and rocky coast line, surf in the largest waves, and enjoy urban beaches, then the west coast is your best option. If you're looking for more natural beaches, warmer water for swimming, and more traditional towns, then head to the east coast.


If you're hoping to visit any beaches then it is best if you avoid college spring break periods. These breaks usually fall between early March and late April and can be a busy and expensive time to be at the beach. Unless you specifically want to take part in the partying then your best option is to visit at a different time.
Related:
Looking for a
party hostel in Hawaii
or
Miami
? Traveling alone to
LA
or
New Orleans
? Want a budget hostel in
NYC
?
Top Tourist Attractions
Golden Gate Bridge:
This beautiful bridge in San Francisco is even more striking because its bright color is contrasted by the backdrop of green hills and the blue bay. Many people rent bikes for the day and spend some time biking across the bridge and then taking the ferry back to the city.
Grand Canyon:
One of the most popular national parks in the US, this canyon is most beautiful when it's lit up at sunrise or sunset. It can get quite hot during the summer months, but if you're here during the fall or spring the weather will be ideal.
Broadway:
This is where you can catch the best shows in New York City. You can get discount tickets around town the morning of so do some research in advance and it'll cut down on the cost.
Popular Foods
American cuisine is very region specific. Burgers, steaks and pasta can be found almost anywhere, but if you really want to try something good, seek out the local specialties. Clam chowder in the northeast, salmon in the northwest and barbecue in Texas are all recommended. There's a diversity of food choices throughout the country, and most cities have a good selection of local restaurants to choose from. You'll also find major chains almost anywhere with Ruby Tuesdays, Cracker Barrel, and Chick-fil-a being some of the favorites.
Macaroni and Cheese:
Every child in America was raised on this staple, and now you can find it at most mid-range restaurants. Some high end restaurants have created "gourmet" versions, but this comfort food is best enjoyed in its simple, classic form.
Hamburgers:
Also an American staple, hamburgers were first made famous by fast food chains. Hamburgers today range from cheap and classic to gourmet. For the best version, find yourself a diner and enjoy some fries on the side. Another American classic is to grill up a good hamburger on an outdoor grill.
Steak:
Beef is an American classic, so find a steakhouse, which are prevalent in most cities, and order it to your liking. It's most often served with potatoes on the side, but you can really have it any way you like. There are some popular, expensive, steakhouses that serve only the highest quality meat. These places are typically a-la-carte with sides not included in the price.