Naples, Florida sits on the edge of the Gulf of Mexico in Southwest Florida. The area offers an affordable beach destination for couples who enjoy nature, shopping, and a quieter setting than some of Florida's larger cities.
Naples is home to many vacation rental properties that make a great place to stay for couples who want a bit more space to themselves and a place to relax. Here are several affordable and terrific picks for couples headed to Naples, Florida.
Elegant Tropical Poolside Property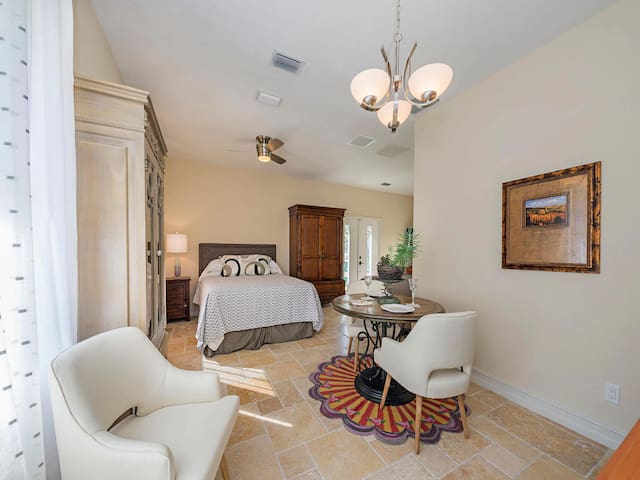 Couples love this peaceful retreat. It's a private suite that is part of a larger home. There's a private entry and a kitchen space with a refrigerator and a microwave. The unit also offers direct access to the heated saltwater pool. The house is a short bike ride from Vanderbilt Beach and it's close to Old Town Naples, restaurants, and much more.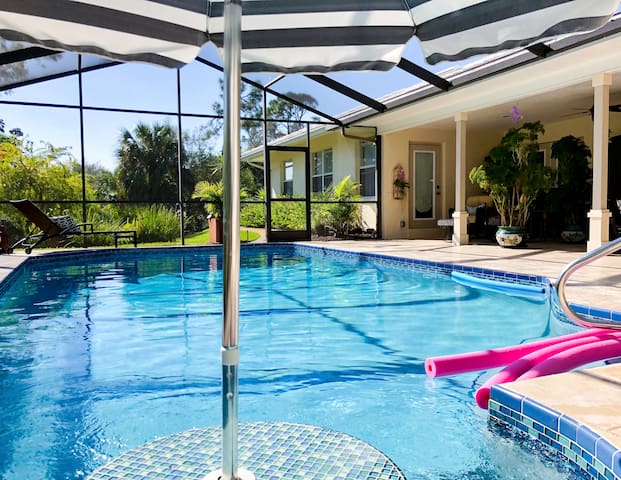 Private Beach Getaway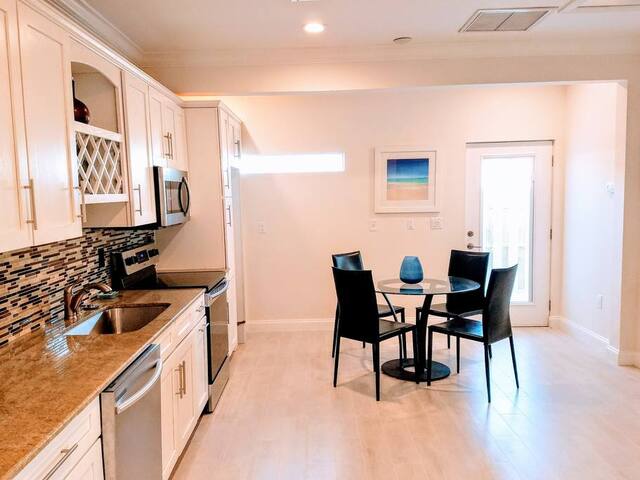 Couples appreciate this quaint studio unit with its own separate entrance. The unit has simple and modern furnishings, a nice outdoor space with a fenced in backyard, and a screened lanai. For couples that want to enjoy a quiet retreat near the beach, this is the perfect escape. It's in a quiet area and is close to the beach.
Tropical Oasis Poolside Suite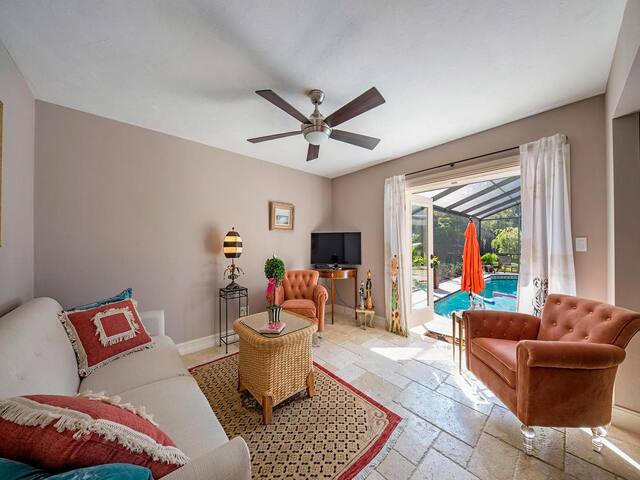 This 1 bedroom unit includes a suite with a king-sized bed and bathroom. There's a small kitchen area (refrigerator and microwave) and a private entrance as well. It's located right by the heated, saltwater pool and is about a mile from Vanderbilt Beach. Also nearby are a number of restaurants and entertainment options.
Pine Cottage
Pine Cottage is a charming place to stay. There are two bedrooms, each with king-sized beds, as well as two bathrooms (one with a shower, the other a bath). The unit is part of a shared property that is surrounded by nature, but also close to everything. It's a short bike ride to the beach and is in a quiet residential area.
Mi Trozo de Cielo
Located in Naples' "Artists' Colony", this beautiful 1 bedroom apartment makes a relaxing retreat for couples who want to get away from everything. The unit has a queen-sized bed and a small kitchen area with a full sized refrigerator and microwave. It's surrounded by beautiful gardens and there's a private patio where you can relax in nature. It's about half a mile from the bay and one mile from Old Naples. It's also 2 miles from the beach.
Whispering Palm's Oasis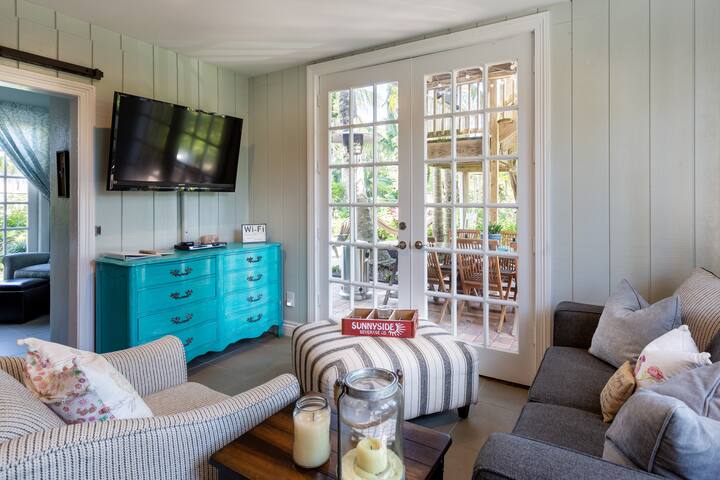 Another charming retreat for couples, this guest suite has comfortable furnishings and a beautiful garden. There's a very small foot soaker pool, a nice outdoor dining space, and a small kitchenette as well. The property is about 4 miles from the beach and not far from Naples' Bayshore Arts District. For couples who want to enjoy a peaceful setting, this is a nice option.
Nice and Easy Villa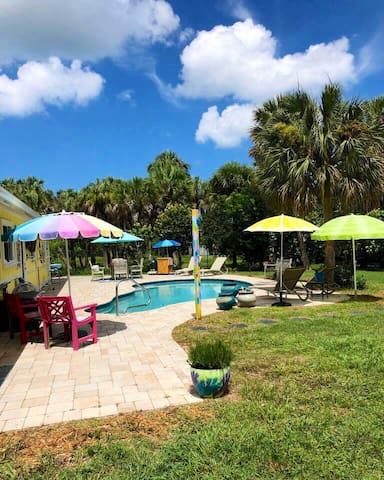 The Nice and Easy Villa is a peaceful place to stay for couples who want to get away from everything. It's located in a quiet residential neighborhood and is near the yacht clubs and boat launch on Naples Bay. It's fun to take one of the provided bicycles to explore the area, including the Naples Botanical Garden and East Naples Community Park.
Couples appreciate the villa's patio and pool (shared with the owners) and the fun setting that's both quiet and relaxing. Do note that the bedroom is furnished with 2 single beds.
Happy Travels!