Located on the edge of the Gulf of Mexico, Naples is a fun and relaxing destination for families headed to Southwest Florida. The area is more affordable than other nearby larger cities, but it still has impressive beaches, great restaurants, and plenty of beautiful nature that the whole family can enjoy.
If you're looking for a place to stay for your family in Naples, then we have researched the best Airbnb's for your next trip. Vacation rentals are a great option for families who want more space to spread out than a typical resort or hotel can provide. Many of these places to stay also have either a full kitchen or kitchenette area where guests can prepare their own meals. And they are affordable, too!
Below are several great vacation rentals in the Naples area for families.
3 Bedroom Pool House
This 3 bedroom pool house is just under 2,000 sq ft and is perfect for families of up to 6 people. It's a modern home with a king-sized bed in each bedroom. It's nicely furnished and there's a beautiful outdoor space with a large backyard and a private heated pool.
The home is located in a quiet residential area that's biking distance to Vanderbilt Beach. There's a full kitchen with modern furnishings and an open floor plan that is perfect for families with kids.
Sunray's Escape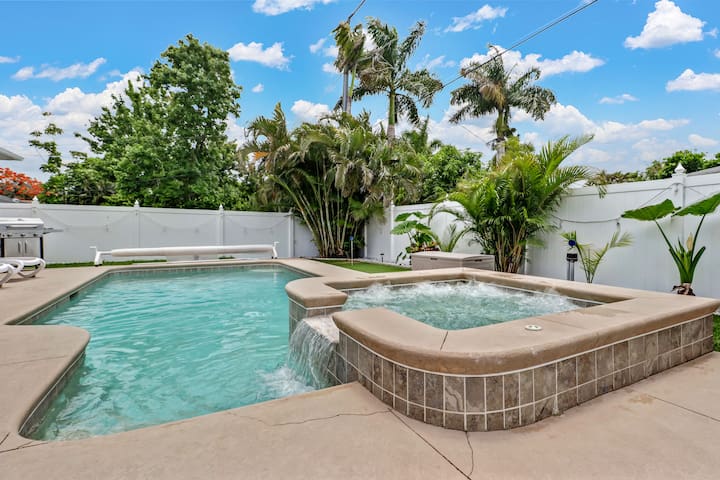 This home offers just under 2,000 sq ft of space and 3 bedrooms. It's comfortable for families with up to 6 people. There's a private heated pool, a spa, and a nice outdoor space that kids and adults of all ages enjoy. One bedroom has a king-sized bed, another has a queen-sized bed, and there are two singles in the third bedroom.
The home is a short bike ride to the beach and close to everything that the Mercato has to offer.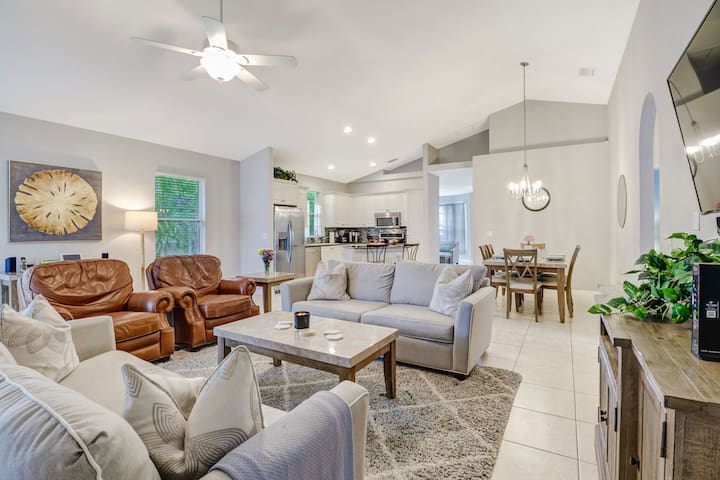 Coastal Vibes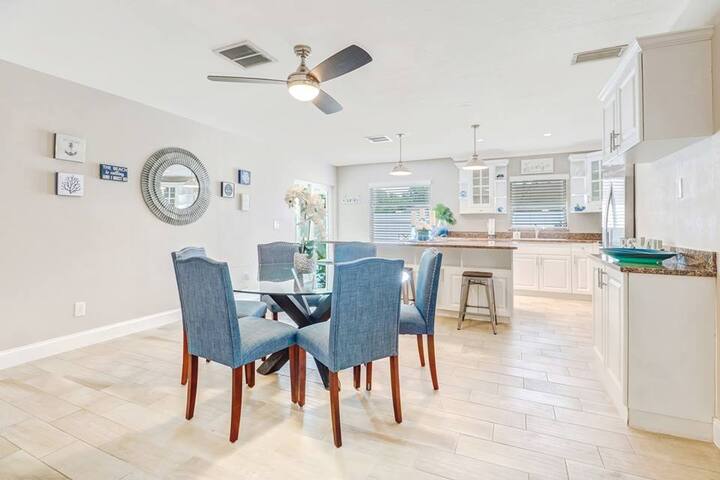 This open and airy coastal home offers a relaxing place for families to vacation. The open floor plan means it's easy to socialize or keep an eye on kids. There's a full kitchen where you can prepare meals, and a comfortable living space where everyone can hang out. Families traveling with younger kids will appreciate the high chair that's available. Families also enjoy the backyard play space that everyone can enjoy. The home is not far from the area's beaches and it's also close to Mercato.
Whispering Palms Oasis
Families love this home, which really is a vacation oasis. It's in the Naples Park neighborhood, so it's close to both Vanderbilt Beach and Delnor Wiggins Pass Beach. Mercato is also nearby. The home has 2 bikes that you can use to get around.
The living space is nicely decorated and there's a full kitchen where you can prepare meals. The backyard is what really makes this home with its lush landscaping and heated pool.
North Naples Pool House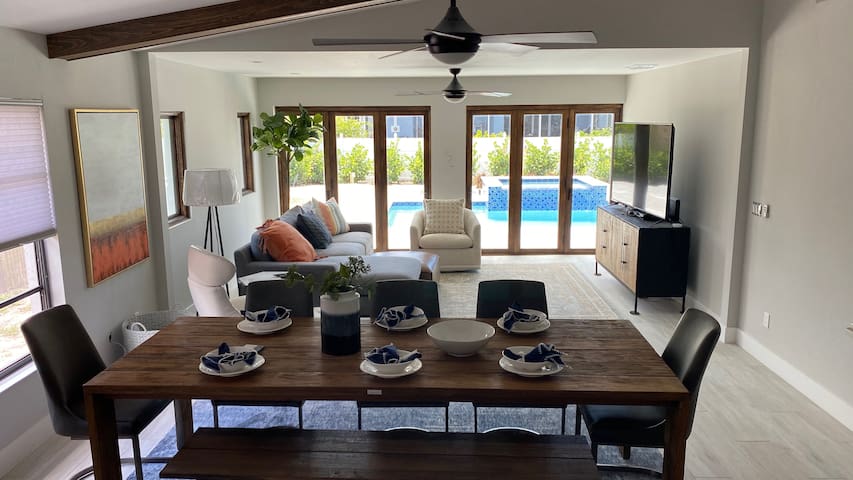 This 3 bedroom home is another nice option for families of up to 6 people. It's located in North Naples less than a mile from Vanderbilt Beach and is close to many great restaurants and fun activities.
The unit has an open floor plan with modern furnishings.. There's a private pool and a hot tub that are great for relaxing and hanging out with the whole family.
Gulf Access Bungalow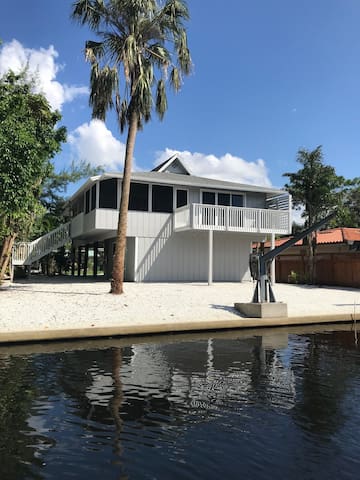 This 3 bedroom bungalow is a nice option for familes of up to 6 people. Two of the bedrooms have king-sized beds and the third room has a queen-sized bed. The home is in Gulf Harbor on a quiet cul-de-sac, which is nice for families with kids. It's also beautifully located on a canal that offers direct gulf access in about 10 minutes to Wiggins Pass. It's also close to the beach. Guests love the kayaking and fishing that you can enjoy from this quaint home.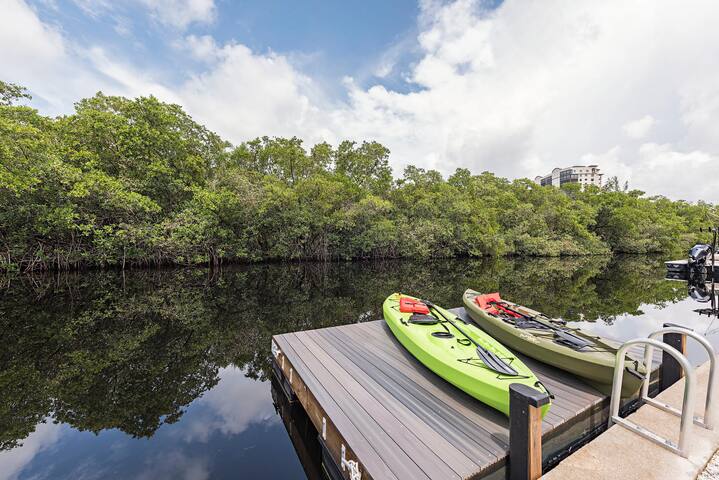 Happy Travels!