I enjoyed my stay. The bed was comfortable, the location was close to the main train station which is good if you have an early flight, and it was clean. I don't have any complaints! - Anonymous
What sets them apart?
This hostel's proximity to the train station, friendly staff, and low price make it a good option for travellers passing through Vienna.
Hostel Personality
Who's staying here?
Like other branches of the Meininger hostel chain, there's more of a hotel vibe than a hostel vibe. This hostel is good for groups, couples, and budget travellers who need a place to stay close to the train station.
Insider Tip
Some dorms have both bunk beds and single beds, so if you arrive early you can grab one of the singles.
MEININGER Vienna Central Station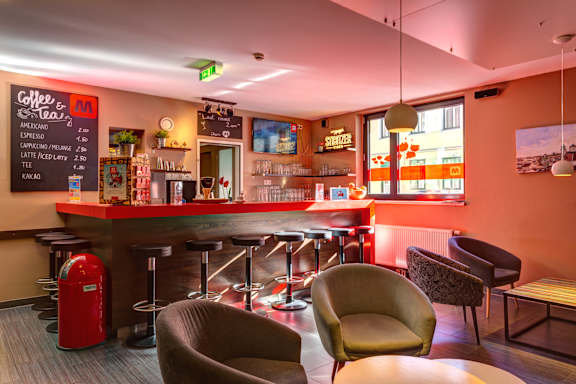 Meininger Vienna Central Station is one of several branches of the chain located in Vienna. This hostel is very close to the central train station, so it's a good option for travellers who are passing through Vienna and arrive late or leave early. Meininger hostels are known for their hotel-like atmosphere. There's a combination of private rooms and dorms available, so you don't really find the typical backpacker crowd you might find at other hostels. The staff here are a step above though, and the prices are good, so this is a reliable option for a few days in Vienna.
The Facilities
Dorms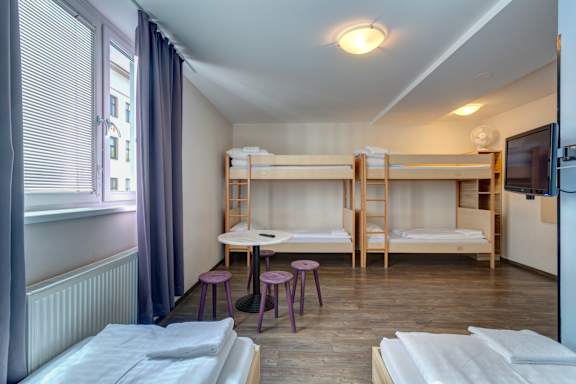 Like other Meininger Hostels, there are both private rooms and dorms available here. The dorms sleep four, six, or eight people. Depending on the size of the room, some dorms have both bunk beds and single beds available. The rooms have a television, some basic furnishings and comfortable beds. There are power outlets, but they're often a bit far from the beds. Guests are also given a locker, but must provide a lock (or rent one from the reception area).
Private Rooms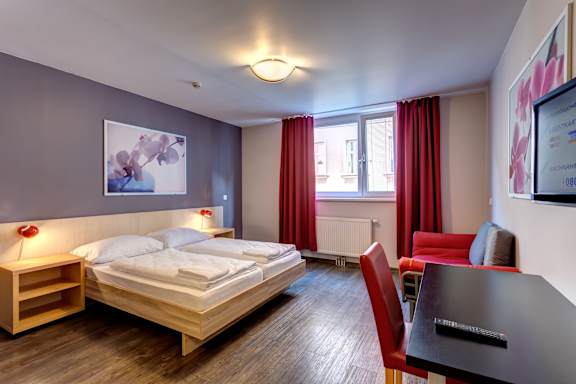 The private rooms are like standard hotel rooms. They are either single or twin rooms, or larger group rooms may be reserved in their entirety. The rooms have a television and some basic furnishings. The beds are comfortable and the rooms are clean.
Bathrooms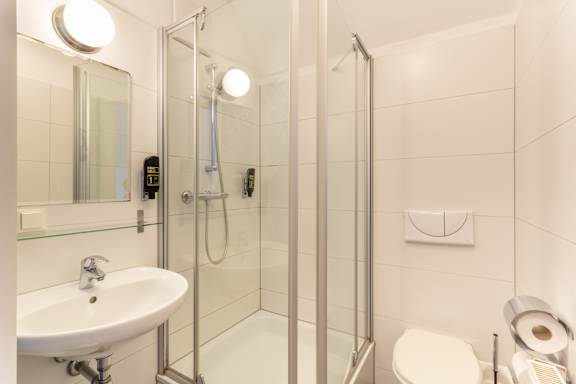 All of the rooms here have an en-suite bathroom. The dorms have separate showers and toilets. The bathrooms are clean and modern but some of the showers are a bit slow to drain. In general, the bathrooms are nice and reliable.
Common Areas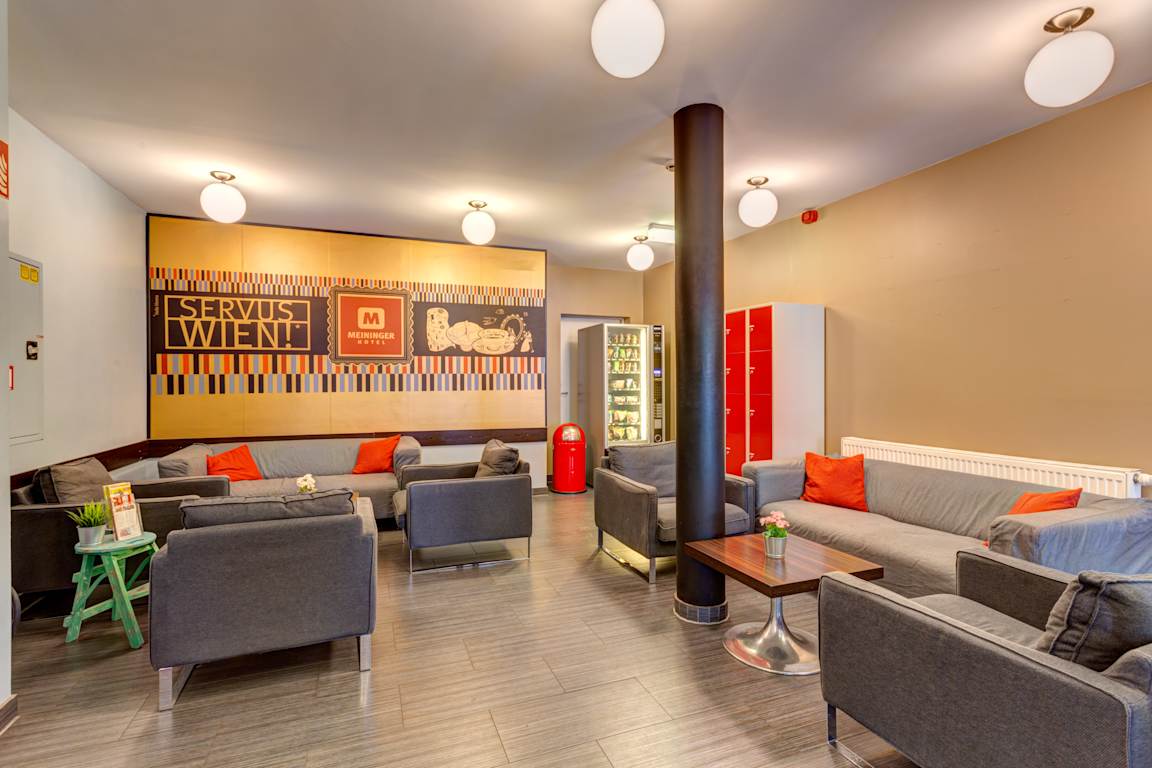 Meininger has several common areas where guests can relax. On the ground floor there's a bar where you can grab a cheap local drink or enjoy a sandwich or quick meal. This is a nice place to unwind after a long travel day. There's also a lounge with comfortable seating and a television, as well as a game room with a pool table and foosball.
The Location
Favoriten
What's Nearby?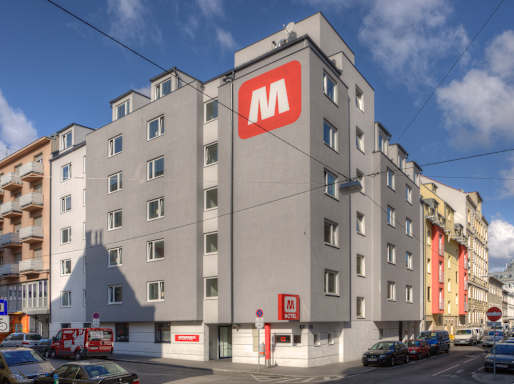 This hostel is conveniently located just minutes from Vienna's Central Train Station. It's also along the city's famous shopping mile, Favoritenstrasse. The surrounding area has restaurants, bars, and shopping.
You can walk to the city center in about forty minutes, or you can hop on the U-Bahn and be there in just ten minutes. Stephansdom, the Hotel Sacher, and the Staatsoper are all about ten minutes away by train. The Schoenbrunn Castle is about a fifteen minute train ride away. You can also walk to Schloss Belvedere and the Botanical Gardens in about twenty minutes.
Nearby Transportation
The closest U-Bahn station is Keplerplatz, which is on the U1 line and just a minute's walk away. Vienna's Central Train Station is less than a five minute walk away as well.
Amenities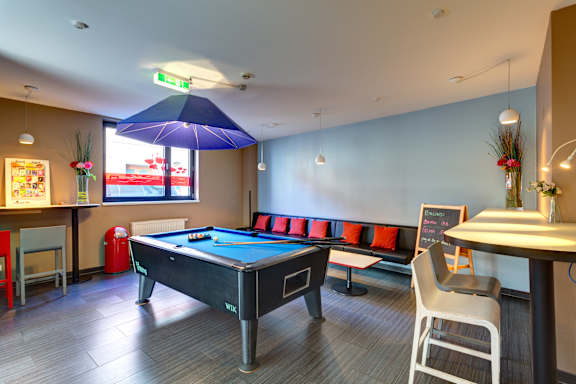 This is a large facility with lots of amenities. There's Wi-Fi access, housekeeping, and secure keycard access. The staff have travel information available and a buffet breakfast is served every morning for a small price.
Staff
The staff here are great and really do go above and beyond for guests. They're available 24 hours a day to answer questions or address concerns. This is a professional environment and the staff are no exception, so don't hesitate to ask any questions you may have.
Heads Up
Like other branches of the Meininger chain, this place has a hotel-like atmosphere, so it can be hard to meet people. Some guests also complain that this branch isn't as clean as some of the others, but the staff are working to address this.
MEININGER Vienna Central Station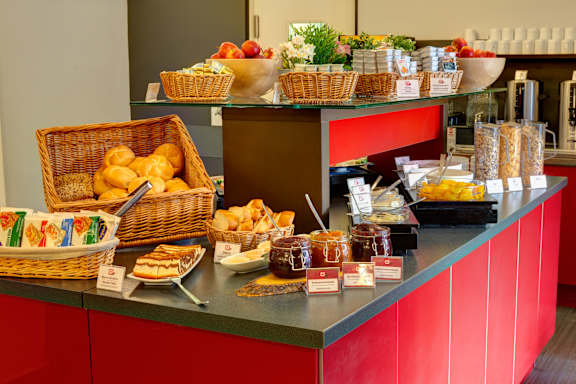 Do you have a favorite hostel that you would like to review? Let us know!