Beautiful and very modern hostel with always obliging staff. - Anonymous
What sets them apart?
This hostel has an excellent breakfast, secure vehicle parking, friendly staff and cheap prices making it a good option for budget travellers passing through Vienna.
Hostel Personality
Who's staying here?
This is a larger hostel with a quiet atmosphere. It's a good option for small groups of friends, couples, or students who want somewhere cheap to stay.
Insider Tip
Bring your own lock, soap, and towels, as these items can be a bit expensive if you need to purchase them at the front desk.
Hostel Wien - Brigittenau (HI)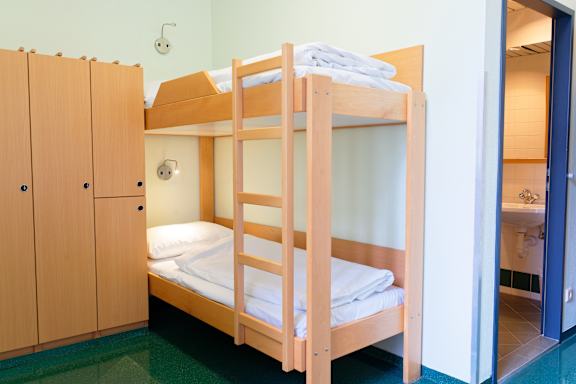 Hostel Wien Brigittenau is part of the International Youth Hostel Association & Hosteling International (HI), so if you're not a member, you'll need to pay a few euros your first night here for a temporary membership. The hostel is basic and simple, but the prices are good and the staff is helpful. Some guests complain that there are lots of hidden costs (towels, locks, toiletries), but this isn't unexpected in a hostel environment. If you're looking for affordability and a diverse international crowd of people, then this hostel has both.
The Facilities
Dorms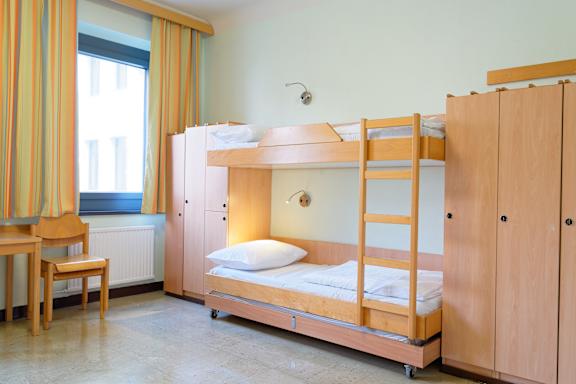 There are dorms here that sleep between two and six people. They're basic rooms with simple accommodation. Most of the dorms have en-suite bathrooms and guests are given security lockers, but bring your own locks. The rooms stay pretty quiet, but some guests complain that they're a bit cramped and could use better ventilation.
Private Rooms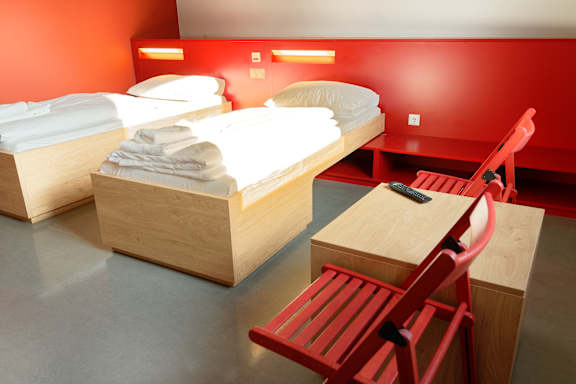 If you want a bit of privacy, but still want to enjoy the cheap hostel prices, then you can reserve a room in its entirety. This is a good option for everyone from couples to small groups of friends who want to stay together in one space without sharing a room.
Bathrooms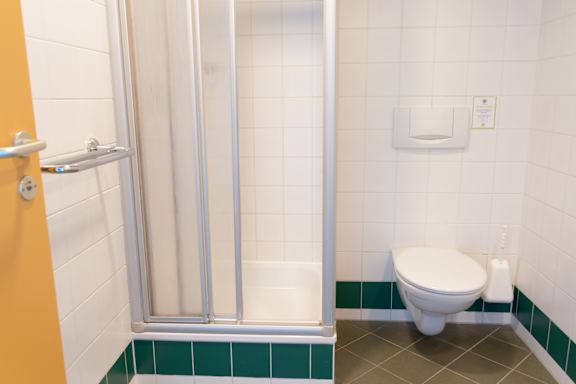 Most of the rooms here have en-suite bathrooms with showers and toilets. The showers are push button, which some guests find annoying, but it really isn't that uncommon in hostels around Europe. Some of the facilities are reliable and the staff work hard and stay busy keeping things clean and in good condition. Even so, you can expect the typical wear that you'd find when large numbers of people pass through.
Common Areas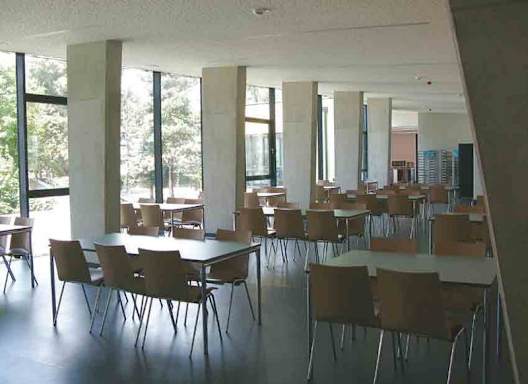 This hostel has several great common spaces for guests including a large garden area, a lounge with cable television, and public computers. Most guests stick to themselves here, but there's plenty of space to sit back and relax after a tiring travel day or a bus day exploring the city.
The hostel also has a restaurant where you can enjoy the buffet breakfast or grab a cheap lunch or dinner. The food is decent and reasonably priced, so it's a nice option if you're in a hurry or don't feel like going out.
The Location
Brigittenau
What's Nearby?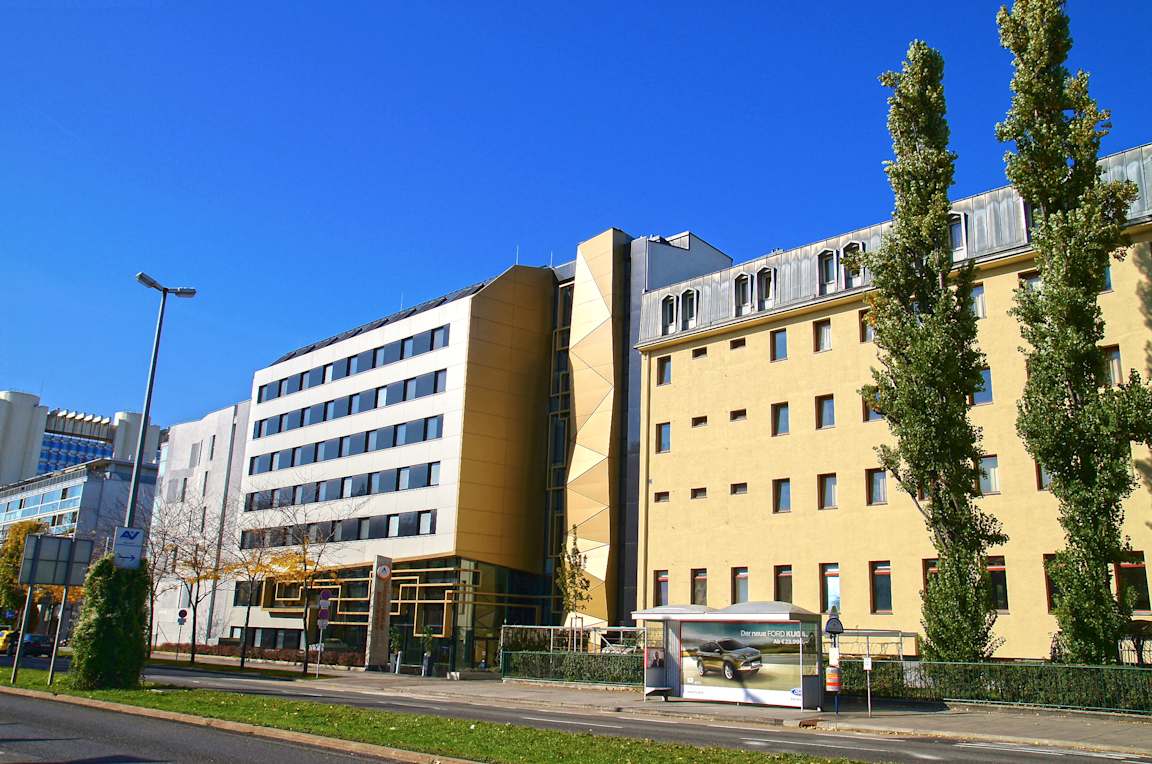 This hostel is about 30 minutes from Vienna's city center, which is just under two miles away. It's near trams, buses, and trains so accessing the city is not a problem.
The surrounding neighborhood is quiet and peaceful. There's a mall nearby, as well some restaurants.
Nearby Transportation
This hostel is well connected to public transportation, which is nice because you'll probably need it to get into the city center. There's a tram stop just one hundred meters away and bus stops all around. Heiligenstadt Metro Station is about half a mile away and on line U4.
Amenities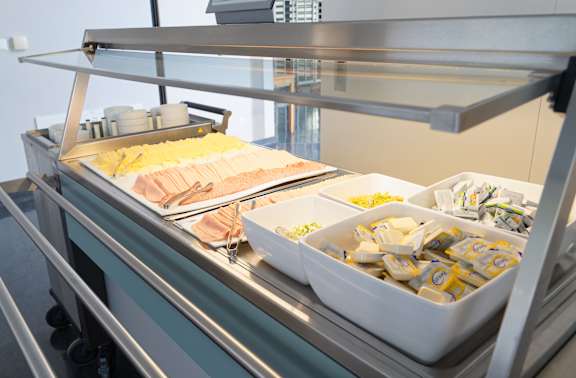 This hostel has some great amenities. A favorite is the free breakfast buffet, which offers a wide range for foods so you can start your day off with a filling meal. There's also cheap lunch and dinner options available in the restaurant.
If you need a spot to drop off your luggage, free and secure luggage storage is available. There's also and underground parking garage with 25 parking spaces. This is a great convenience if you're arriving with a vehicle. Bike storage, Wi-Fi, and secure rooms also make this hostel a nice option.
Staff
The staff here are great. They're really responsive to any questions or concerns you may have. This hostel maintains a professional atmosphere and they're quick to deal with any problems that arise. They also provide and excellent breakfast spread and decent lunch and dinner options as well.
Heads Up
This hostel is a bit outside of the city center, which is the biggest complain most guests have. Some guests also feel it could be cleaner and the rooms could have better ventilation.
Hostel Wien - Brigittenau (HI)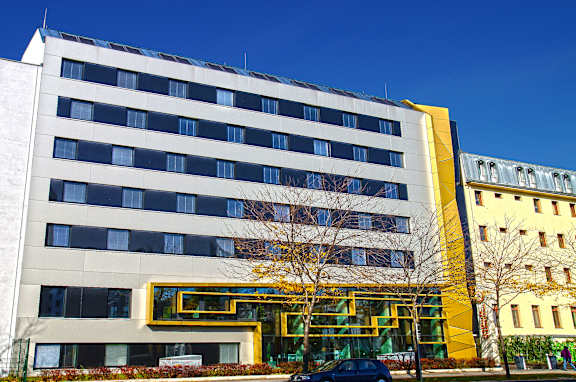 Do you have a favorite hostel that you would like to review? Let us know!