Whistler is a fun and lively ski destination that brings in skiers and snowboarders from around the world. There are a number of great areas for families that span well beyond Whistler Village.
Whistler Village
Whistler Village is the most famous area in Whistler. It really is at the heart of everything and its central location means you have easy access to a lively community as well as the area's most popular slopes. The village's pedestrian-only area is filled with great restaurants, shops, and a cool vibe. Whistler Village attracts crowds that enjoy skiing, partying, and generally soaking up everything that the town has to offer. The area is filled with tourists who love the resort feel and convenience of having everything at your fingertips. For families who want to be in the center of the action, this is the place to stay.
Below are a couple of great properties for families in Whistler Village.
Whistler Village Apartment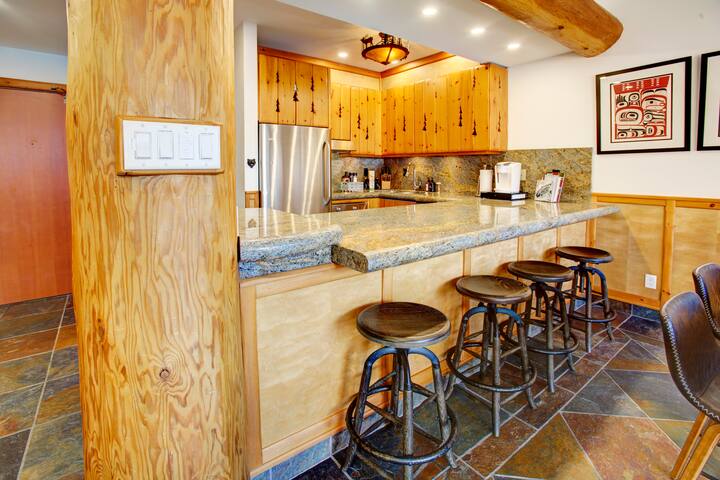 2 Bedrooms/2 Bathrooms, Private Patio and Hot Tub
This two bedroom, two bathroom condo in Hearthstone Lodge has an open floor plan that's perfect for small families. The private outdoor space with a hot tub is also lots of fun!
Modern Whistler Apartment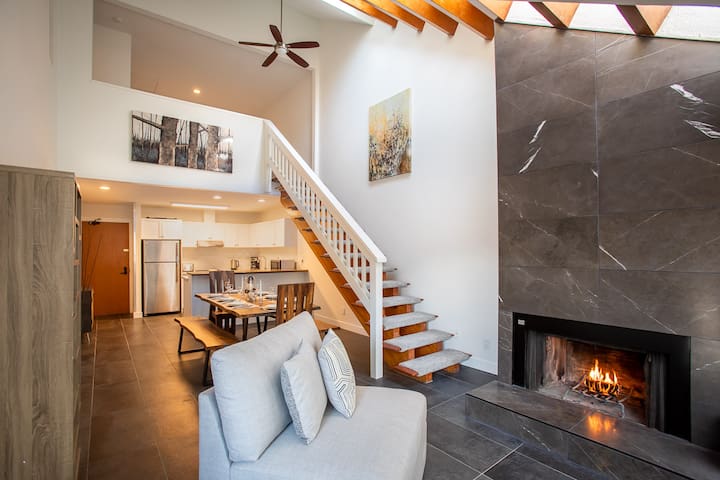 2 Bedrooms/2 Bathrooms, Convenient Location
This property is all about location. There's a loft with it's own sleeping space and a small kitchen that's great for preparing simple meals.
Whistler Village Loft
3 Bedrooms/2 Bathrooms, Modern Furnishings
This condo has two bedrooms plus a loft. It has modern furnishings and a roomy and comfortable vibe that's perfect for families.
Creekside Village
Creekside Village offers a nice family-friendly alternative to Whistler Village. It was actually the original ski village in the area and is right at the base of the mountain. It's located about 7 kilometers from Whistler Village and offers many similar conveniences including ski-in/ski-out options and easy access to the gondola.
Creekside Village is a great option for many families because it's a bit quieter without the party oriented vibe that Whistler Village is known for. Families appreciate the laid back atmosphere that still provides easy access to everything the area has to offer.
Creekside Village has a family-friendly atmosphere with lots of kid friendly restaurants and activities. The area also has plenty of biking, skiing, and other outdoor activities. The area also has a number of very large, reliable and comfortable resorts. Popular options include Legends, First Tracks Lodge, and Evolutions.
For families looking for vacation rentals, some of our favorites are listed below.
Private Townhouse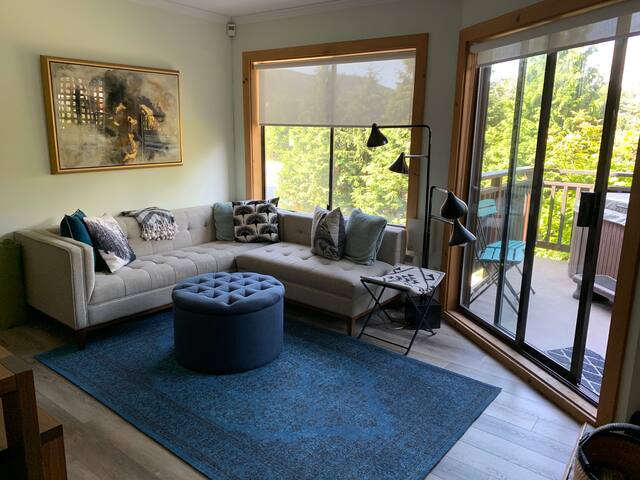 3 Bedrooms/2 Bathrooms, Private Hot Tub, Garage, Convenient Location
Families love this three bedroom property in a quiet area. It offers easy access to a number of paved trails and other activities that the whole family can enjoy.
Ski In/Ski Out Whistler Townhouse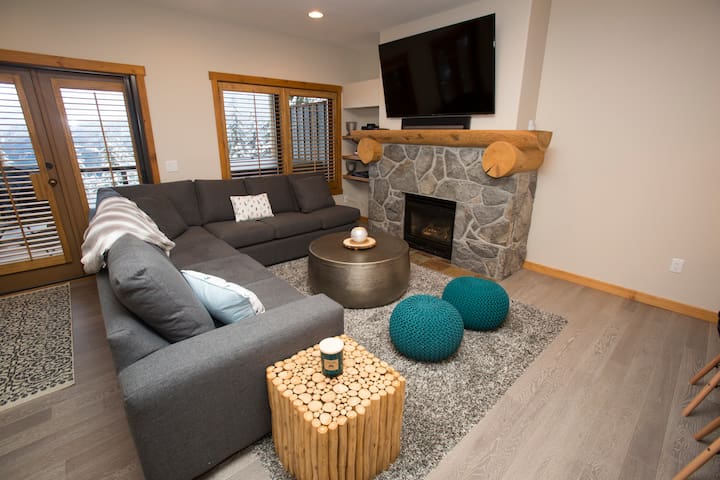 2 Bedrooms/2 Bathrooms, Ski In/Ski Out, Private Hot Tub
Families love this two bedroom townhome because of it's ski-in/ski-out convenience, beautiful views, and private hot tub.
Upper Village
Families love the more secluded and private vibe that the Upper Village offers. It's located at the base of Blackcomb Mountain and is another quieter area with family-friendly activities that are a bit more mellow than Whistler Village. Many properties offer the convenience of a ski-in/ski-out setting as well as a number of great amenities.
There are a number of fun activities in the area like Lost Lake, mountain biking, and a weekly farmer's market. The area has some great restaurants as well.
Upper Village has a few well known resorts, with some of the most notable being the Four Seasons, the Fairmont, and Glacier Lodge.
Below are a few great vacation rentals and AirBnBs for families.
Luxury Ski In/Ski Out Condo
2 Bedrooms/2 Bathrooms, Ski In/Ski Out, Community Pool and Hot Tub
Families love this two bedroom condo because of its luxury furnishings, sweeping mountain views, and easy ski-in/ski-out setting. The complex also has a community pool, hot tub, and fitness area.
Slope Side Condo
1 Bedroom/2 Bathrooms, Community Pool and Hot Tub
This one bedroom property is a nice option for a small family of four. The pull-out sofa is surprisingly comfortable and the location can't be beat.
Modern Whistler Penthouse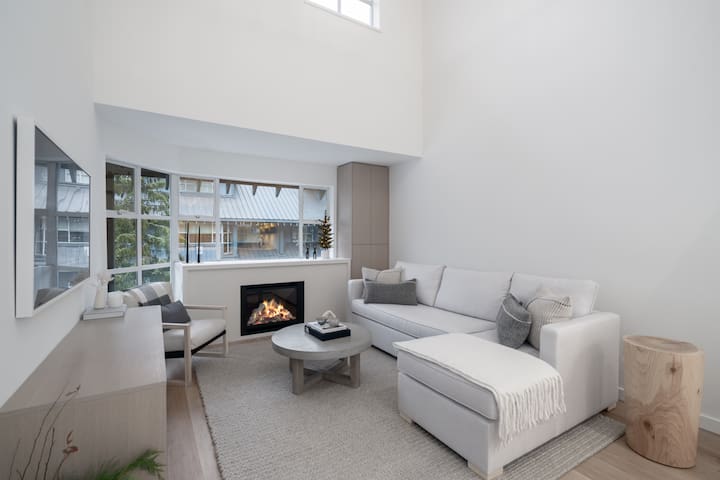 3 Bedrooms/2 Bathrooms, Ski In/Ski Out, Community Hot Tub and Pool
This three bedroom property has a fresh and modern look with comfortable furnishings. Guests appreciate the community's amenities which include a hot tub, pool, and fitness area.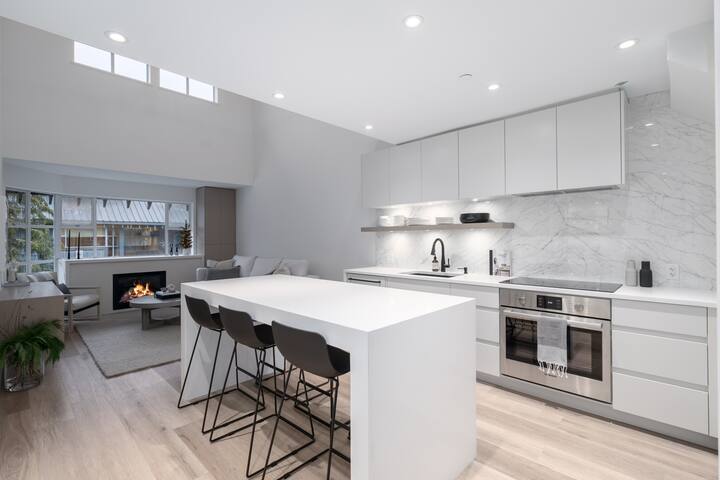 Alta Vista & Alta Lake
The Alta Vista and Alta Lake area offers families a tranquil setting that's close to both Whistler Village and Creekside Village. You can head into town for all of the activities, then retreat back to a peaceful cabin to enjoy a serene setting near the water. For families that want to be a bit removed from the busyness of town, this setting is perfect.
The area offers a number of great lakefront beaches as well as Lakeside Park, which is gorgeous and fun. During the summer months you can enjoy a number of water sports like swimming, paddle boarding, kayaking, or more. There are also some great restaurant options in the area.
Properties in the area usually have a cabin feel that is often charming and comfortable. A couple of family friendly options are below.
Classic Whistler Chalet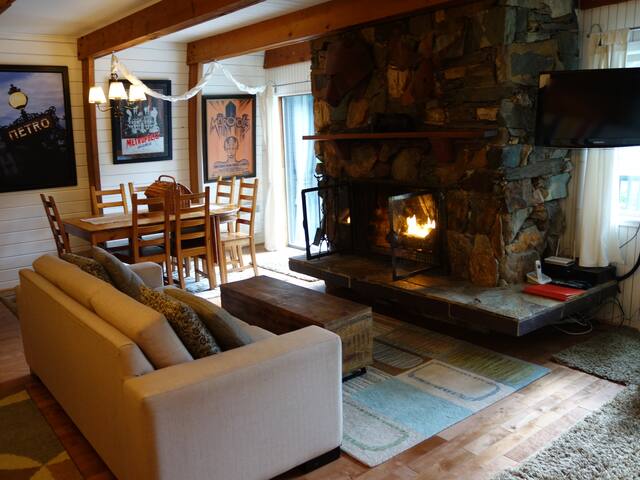 3 Bedrooms/2 Bathrooms, Private Hot Tub, Large Deck, Fireplace, Grill
This classic ski cabin offers families three bedrooms in a peaceful setting. Guests love the outdoor space that includes a large deck, gas fireplace, barbecue, and a private hot tub. The kitchen is well stocked and families appreciate the games and books that are available.
Whistler Lakefront Condo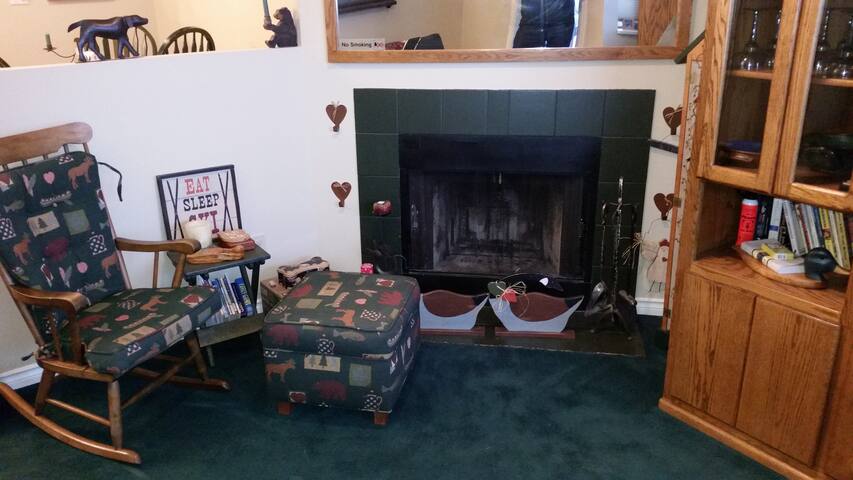 2 Bedrooms, 1 Bathroom, Waterfront
This family-friendly two bedroom condo is right on the lake. Families love the waterfront setting, cozy atmosphere, and well stocked kitchen.
Happy Travels!
Photos courtesy of Airbnb
If you're interested in more accommodation options in Whistler, you should also see
The Best Airbnbs for Groups in Whistler: Cabins, Condos, & Places to Stay
and
The Best Airbnb Cabins and Condos for Couples in Whistler
.