Should you visit Chile or Brazil?
Chile and Brazil are two very popular destinations in South America, but each offers its own unique perspective on South American culture. One one hand, Chile is mountainous and rugged, and can get cold in the winter. While on the other hand, Brazil is mostly warm and tropical, with the low lying Amazon River basin as one of its major attractions.
The top three destinations in Chile include the Torres del Paine National Park in Patagonia for some raw and picturesque scenery and wildlife, The Lake District region, especially for water-sports lovers and Atacama for the desert, salt flat and stargazing.
Chile is a long and narrow strip of land that's almost entirely mountainous with some coastal plains. While there are a few airports within the Chile's Patagonian region, travel is mainly handled over land and by water. Therefore the most important question that you need to answer before you head this far south on the globe is how much time you have.
If you decide to fly to Rio de Janeiro, you will discover a very different atmosphere. You can relax on the beaches of Ipanema and Copacabana, experience the Brazilian party scene, enjoy the view of the city from the Christ Redeemer on Corcovado Hill or learn more about Rio's historical past. And depending of the season, you can even take part in the Rio Carnival or the Oktoberfest. Rio de Janeiro is a large city, which can be a little overwhelming for visitors who are travelling for a getaway from a chaotic city or environment.
The Iguazu Waterfalls and Its 275 individual waterfalls spread over 3 km are a completely unique natural wonder. Just next to the waterfalls, you can also see visit the bird park and discover some beautiful birds such as the Hyacinth Macaw and toucans.
When is the best time to visit Chile and Brazil?

The best time to visit Chile depends on the purpose of your travels. Visit from June to September if you plan to spend your days on the snow, preferably avoiding July and August if you do not want to be overcrowded on the slopes. If you want to catch the sun in chic beach resorts and party until the sun comes out, November to February is your time-slot.
However, if you are planning to hike through Patagonia and visit the natural wonders, then prioritize mid-seasons. Either go around September to November or from March to May. Both are low seasons, but the spring landscape, September to November, is the nicest of the two. If you do not handle the cold very well, avoid going to Patagonia before mid-October and after April. On the other hand if you love the snow, winter landscapes, skiing and travelling during low season with few tourists and lower prices, you should definitely visit Patagonia during end of autumn or beginning of spring. While you will get all the advantages of travelling during low season, you will also be able to enjoy a sunny weather, still quite cold but manageable. While a few activities (hikes, excursions) will begin to close (end of autumn) or still be closed (towards spring), you will definitely be able to do most of the essential activities and to fully enjoy some of them as you might find that you have a hiking path all to yourself! The differences in prices between low and high season are not tremendous but you will probably be able to save some money on deals with accommodation and a few other fees.
Brazil is made up of several climatic extremes, none of which are severe enough to prevent travel to any part of the country at any given time. Across the country, the warmest months are November to March, also a perfect time for enjoying New Year and Carnival celebrations. The northeastern coast experiences some rain in June and July, but usually only in the form of afternoon showers. The Pantanal's driest months between April and October are a good time to visit Brazil, but like in the Amazon, its wetter months offer distinct wildlife spotting opportunities and experiences. While Brazil is an all year round destination, the time you decide to visit can be relevant depending on the activities you have planned. Mid-summer, between January and March has warmer days that are accompanied by the start of the rains in the Amazon and the Pantanal. February is a particularly popular time for Brazilians to travel, as the Carnival often falls in this month. April and May are a great time to travel as the high temperatures of the last few months are starting to decrease and the Pantanal enters in its dry season towards the end of April. In June and July, evenings are cooler, but the air is fresh and the sea is still warm, which makes it a perfect time to explore the Green Coast between Rio and Sao Paulo. As June arrives, so does Bahia's rainy season, but it is usually fine to plan your day around the few afternoon showers. The best time to visit Rio is perhaps in August, September or October, when spring is arriving, there are few clouds in the sky and the temperatures are on the rise. During the summer months you can expect high temperatures across the country. Rio de Janeiro tends to be hot and dry in November and December, but it can be particularly busy as visitors flock to the city to celebrate Christmas and New Year. Most of the northeast tends to experience similar hot and dry weather, which also makes the water levels in the Amazon very low in December.
Why is Chile more expensive than Brazil?
Foreigners often have a misconception about all of South America being cheap. This is not the case of Chile. Especially when coming from other nearby countries such as Brazil, Chilean prices will come quite as a shock due to the high cost of living in the country. Its political and economic stability means that it is one of the most expensive South American countries and Chile continues to boast one of the highest ratios of executive salary rates to cost of living.
Traveling between December and March means traveling in high season in Chile due to the warmer weather. Like in most developed countries, the locals also travel during high season, which means hotels and hostels are heavily booked in advance, and prices rise, especially in popular destinations like the Lake District or Patagonia.
In recent years, the Brazilian economy has boomed. As a result, increased wealth and inflation have augmented the prices. However it is difficult for some to keep up with the prices and the country's economic expansion is not necessarily benefiting the lower classes. While some services are less expensive in other areas of the country and South America as a whole, food and transportation are quite costly around many areas in Brazil and especially in big cities including Rio de Janeiro and Sao Paulo. Therefore research, plan and budget accordingly as you don't want to find yourself short of money while visiting.
What are the most expensive and cheapest cities and regions in Chile and Brazil?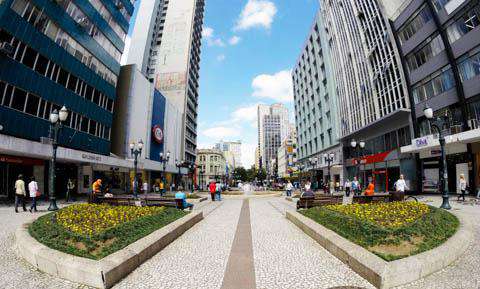 Southern Patagonia tends to be cheaper than the North. However, travelling through this large piece of land requires a certain budget and certain cities are surprisingly expensive. In the small towns of Patagonia, costs tend to be cheap due to competition. However, sometimes transportation can get pricey and the more frequently visited a destination by tourists, the higher the prices can get. The time of year and festivals can also dramatically affect cost.
In Brazil, the Northeast and Southeast are the most expensive areas of the country. The NE area is the Brazilian region with the largest coastline of the country, which makes the area very appealing to tourists from around the world. This is a very important source of income for the Northeast, as thousands of foreign and Brazilian tourists visit the Northeast annually in search of beautiful beaches, views, and sun. The Southeast is the vital center of the country, where the largest cities, the highest population density, and the best ports are concentrated. It's the most important industrial, commercial and financial region of Brazil.
How you can save money when visiting Chile and Brazil?
Cooking in your hostel's kitchen is one of the best ways to keep your travel costs down, to meet fellow travellers and supermarkets are also great places to go to see what the local people eat. Another good self-cook method is to make your own picnic for lunch, especially if you plan to spend the day outdoors, perhaps trekking in one of the many national parks.
Don't fly domestically, as a two-hour flight can cost as much as USD$200. Unless you are in a rush, privilege taking the bus. While not very common in the north of the country, if you're in Patagonia, you'll see many locals and tourists alike hitchhiking, as long-distance buses in that part of the country can be on the expensive side and infrequent. An inexpensive way to get around and also out of the cities is to rent bicycles from your hostel or rental shops, usually for no more than USD$10 a day. Hiking is free, and throughout the country you'll find plenty of opportunities to enjoy this and other free outdoor activities since Argentina and Chile are blessed with many city parks and nature reserves where you can spend the day wandering around and relaxing. As you start to travel south to Patagonia, accommodation costs get higher. Hostels are often USD$17 USD or more a night as opposed to as cheap as USD$6 a night in Buenos Aires for example. Look for camping opportunities as often as possible. When you aren't in the national parks, many hostels will let you pitch your tent for a small fee.
In Brazil, you should always agree on taxi prices for your journey with the taxi driver before setting off. Often, taking the bus is much better most of the time. You can use couchsurfing for accommodation, which connects you with locals who will give you not only a free place to stay, but also a local tour guide who can introduce you to all the great places to see. If you prefer to stay in a hotel get a double room. In Brazil, you will pay a premium for a single room, almost twice the cost of a double. Pair up with a friend to halve the cost of your accommodation if you're not keen on staying in a dorm. Finally, if you can, travel off season if you want to keep prices low.