Considering the price, this is a great hostel. Towels provided, clean facility, and met some great people. - Steve
What sets them apart?
This hostel is affordable and clean in a quiet part of the city.
Hostel Personality
Who's staying here?
This hostel is popular with Italian travellers and couples who mainly stick to themselves. It's a quiet place to stay if you want to experience Florence as a tourist.
Insider Tip
The breakfast is decent and worth the price.
WoW Florence Hostel
This hostel is popular with Italians and couples who are excited to explore Florence. It's the place to stay if you want affordability, clean rooms, and quiet setting. There's a nice shared kitchen, but it could use a few more pots, pans, and cutlery. There are also common areas and an upstairs bar, but the bar typically stays quiet.
This hostel is in a quiet area and you can reach most of Florence's main attractions in a 20 to 30 minute walk.
The Facilities
Dorms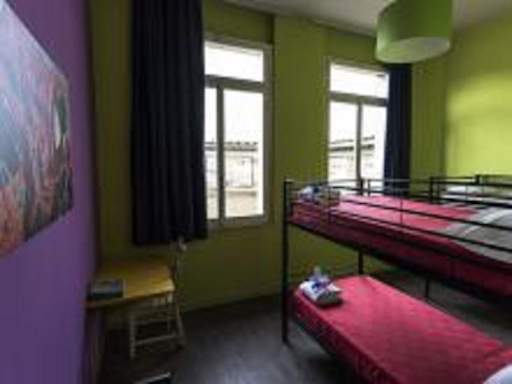 This hostel has dorms that sleep either four, six, or eight people. If you want to meet other guests, then staying in a dorm is a must. Most other guests stick to themselves. The rooms are brightly colored and kept fairly clean, although this really depends on how clean your roommates are. There are security lockers available to guests and Wi-Fi is in each room.
Private Rooms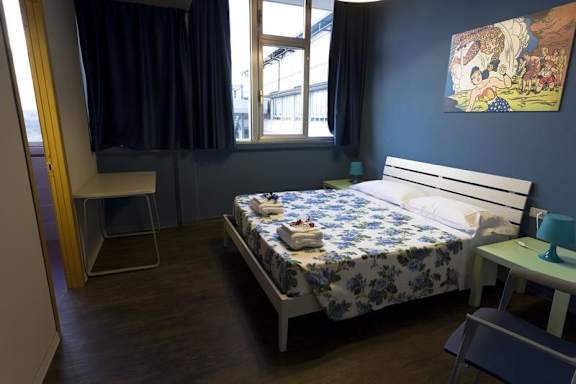 The hostel also has private rooms available for guests who want more privacy. The rooms are doubles with twin beds, but it's possible to bring in an extra bed. Like the rest of the hostel, the privately rooms are brightly colored and have some basic furnishings, similar to what you would find in a basic hotel room.
Bathrooms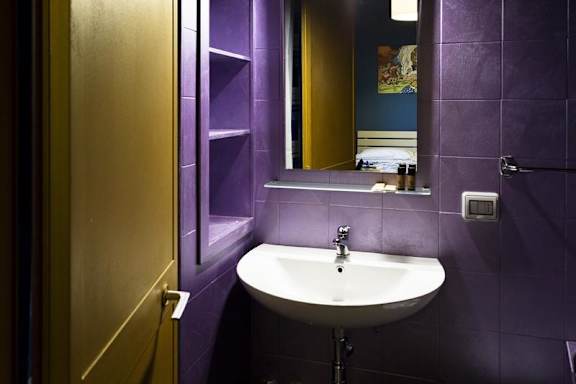 Each room at this hostel has a private bathroom with it's own shower, toilet, and bidet. The bathrooms are clean and have mostly modern furnishings.
Common Areas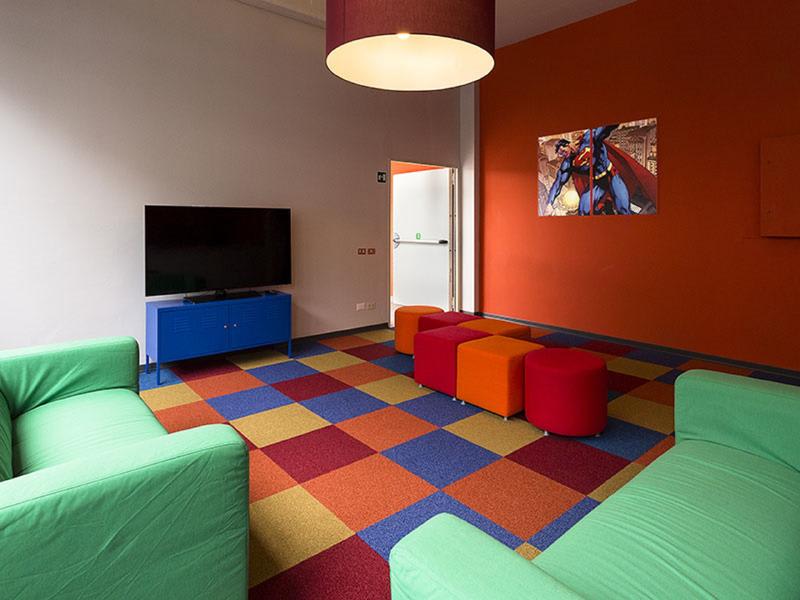 This hostel has an atmosphere a bit more like a hotel, so you don't usually find many guests hanging out in the common areas. That being said, the shared kitchen is convenient (but could benefit from a few more supplies). There's also a television and playstation in the lobby, which also services as a hangout spot. The rooftop garden offers impressive views of the city. This is where breakfast is served in the morning and they offer yoga sessions during the summer months.
The Location
San Marco
What's Nearby?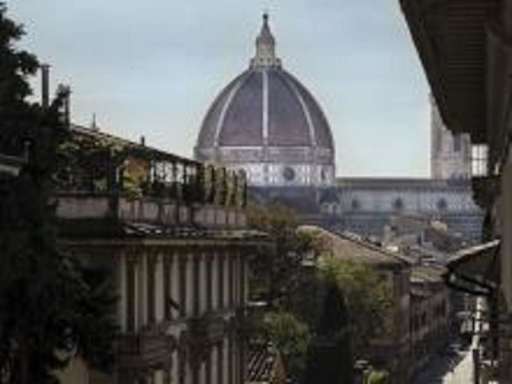 WoW Hostel is just minutes from Florence University and is about a fifteen minute walk from the Fortezza da Basso Exhibition Center. Most of Florence's top attractions are within a ten to twenty minute walk. You can reach the Duomo in about ten to fifteen minutes and the Uffizi Gallery in under half an hour. There are also buses available if you prefer.
Nearby Transportation
This hostel is about a fifteen minute walk from Santa Maria Novella Station. There are also buses around which are an easy way to access many of Florence's top sights.
Amenities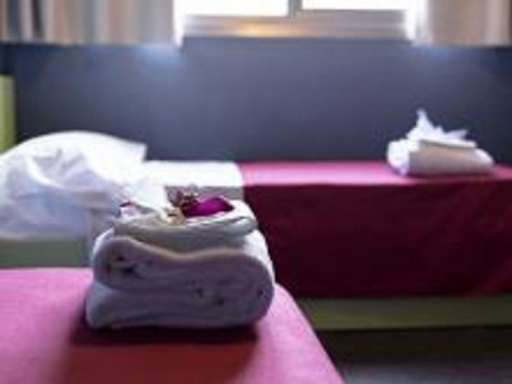 This hostel has some impressive amenities including PlayStation and board games which guests can play, a delicious breakfast in the morning (for a price), and a shared kitchen that guests can use to prepare their own meals. There's also an elevator, vending machines, and luggage storage. Laundry facilities are also available if it's time to catch up on cleaning your clothes.
Staff
The reception area is open 24 hours a day and the staff are generally friendly, particularly those who serve breakfast in the morning. You can ask at reception if you have any questions about where to eat or how to get around.
Heads Up
The biggest complaint about this hostel is it's limited social atmosphere. Most guests keep to themselves and it's not particularly easy to meet others, which can be hard if you're traveling alone.
WoW Florence Hostel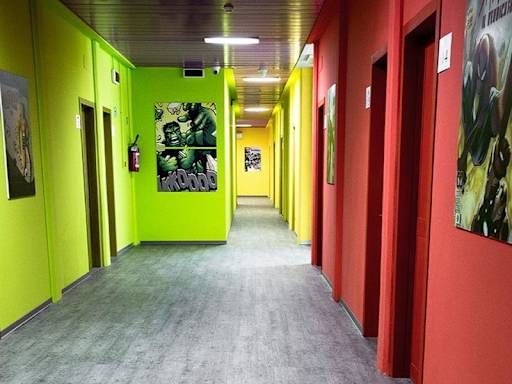 Do you have a favorite hostel that you would like to review? Let us know!