Tasso was really cool with their bar space - there was a jam session happening on my first night which was very chill and a good selection of drinks from the bar. Beautiful outside area, too. It was easy to make friends with those in my room. It's a little bit away from the main tourist parts of the city but still close enough that it wasn't too far walking. - Anna
What sets them apart?
This hostel is all about bringing the locals and tourists together. On the weekends they host parties, events, or poetry readings that bring in local musicians, artists, or writers. These are fun (but sometimes loud) activities that let you meet people who are from Florence, work in Florence, or live in Florence.
Hostel Personality
Who's staying here?
This hostel is great for anyone who wants to see a more authentic side to Florence. There are many great common areas and an outdoor garden where you can hang out, but during the week and during low seasons, there aren't as many people hanging around so it can be harder to strike up a conversation.
Insider Tip
Check the hostel's schedule to see what concerts or events they're hostel while you're in town. They can be fun to experience, or very loud if you really want to sleep. It all depends on what you're looking for.
Ostello Tasso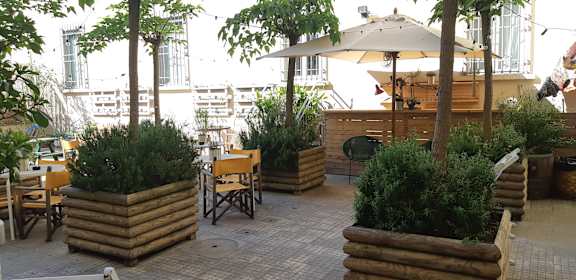 Ostello Tasso is a fun and creative place to stay in an authentic part of Florence. Although it's on the other side of the river from many of the city's main attractions, it's in a neighborhood with many great local restaurants and shops. The hostel has the facilities and vibe of a hotel, and it's quiet and peaceful during the week. On weekends they host concerts, events, and poetry readings that bring in local artists and musicians. The events can sometimes go late into the night and are often quite loud, but lots of fun if you choose to participate.
The Facilities
Dorms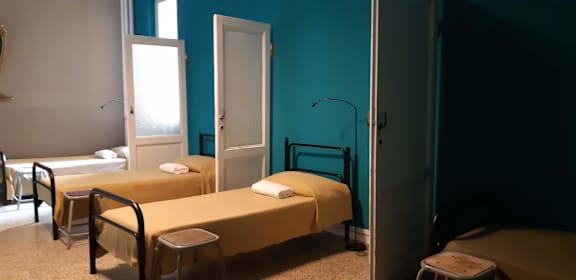 This hostel has dorms that sleep either three or six people. The rooms have single beds and ceiling fans and as long as there's not a concert or event going on, they stay pretty quiet. There are also security lockers available to guests where you can lock up your belongings.
Private Rooms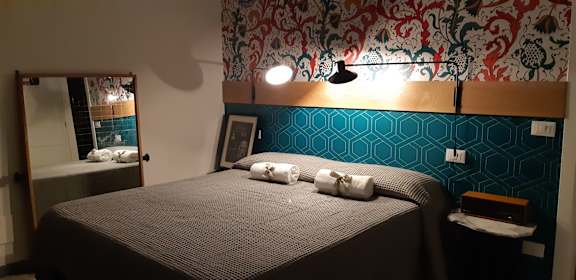 The hostel also has single, twin, and double private rooms. The rooms are kept very clean and have nice furnishings. If you stay in the private rooms, you really feel like you're staying at more of a hotel than a hostel, as the facilities are so impressive and clean. Many guests love this part of the hostel.
Bathrooms
Rooms are available with either en-suite or shared bathrooms depending on your budget and preference. The bathrooms are modern and clean and there's really nothing bad to say about the facilities.
Bar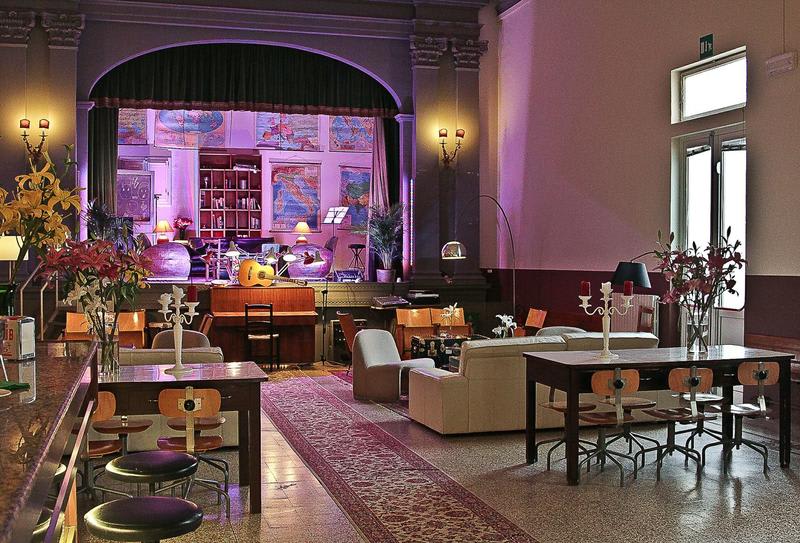 Ostello Tasso has an on-site bar that is a nice place to hang out. During the low season and on weekdays it's not as lively, but they host all kinds of events on the weekends. There are concerts that bring in local musicians, poetry readings that let you hear from local writers, and general gatherings that bring locals and tourists together. If these events aren't your style, take note that they can sometimes be loud and go late into the night.
Common Areas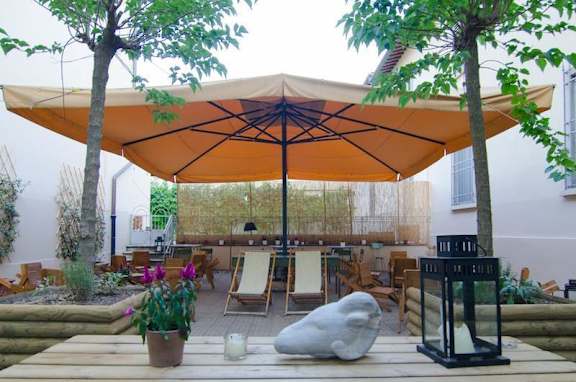 Ostello Tasso has some beautiful common areas where guests can hang out. These common areas are really impressive, and are some of the best of all of the hostels in Florence. The lounge is great. It's fully decorated and has a lot of character. There are places to sit and relax or you can join other guests and listen to music.
Outside, there's a beautiful patio area with a covered tent and lounge chairs. The patio is impressively maintained and is the perfect place to enjoy some beautiful weather.
The Location
Santo Spirito / San Frediano
What's Nearby?
Ostello Tasso is located in a part of Florence that is perfect for anybody who wants to experience a more local and authentic side of the city. It's in a creative neighborhood that is popular with artists and musicians, and you'll eat, drink and chat with the locals here.
This hostel is on the other side of the river from the main attractions of Florence. In the surrounding area you'll find many great small restaurants and shops. If you want to experience a more "real" side of Florence, then this is the place to stay.
The hostel is about a 25 minute walk from the Duomo and the Strozzi Palace is about twenty minutes away. The Uffizi Gallery and Ponte Vecchio are both under a mile away.
Nearby Transportation
Ostello Tasso is less than a mile from the Santa Maria Novella Train Station. It's also about five miles from Peretola Airport.
Activities
Ostello Tasso hosts all kinds of on-site parties and concerts. These are most common on the weekends and are a great way for tourists and locals to get together. They are lots of fun and usually bring in local artists and musicians. If you're interested in a quiet night where you can sleep soundly, check the events calendar to make sure there's not a party or concert when you're in town.
Amenities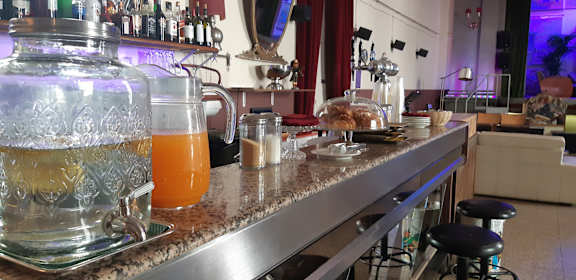 This hostel offers the standard amenities to guests, like Wi-Fi access, luggage storage, and all kinds of travel information. There is also laundry facilities available to guests and a shared kitchen where you can prepare your own food. A small complimentary breakfast is provided every morning and includes a croissant and coffee. If this isn't enough, there are countless small cafes nearby where you can pick up something more substantial to eat.
Staff
The staff here are helpful and knowledgeable. Definitely ask them about the local restaurants nearby, because there are many that have great Italian meals in a quaint setting. Make sure you eat in this neighborhood as opposed to the more touristy parts of Florence. You'll definitely enjoy the experience more.
The staff here are available 24 hours a day to help you with anything you may need so don't hesitate to ask.
Heads Up
This hostel has amazing facilities and common areas, but during the slower season it's not the easiest place to meet people. Also avoid weekends if you don't enjoy the louder concerts and shows that they host. Finally, the hostel is a bit outside of the touristy part of town, but for many visitors, this is a great experience.
Ostello Tasso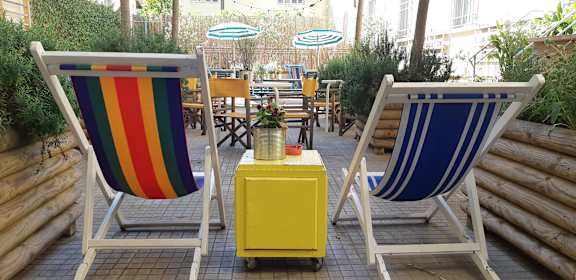 Do you have a favorite hostel that you would like to review? Let us know!