Hungary On a Budget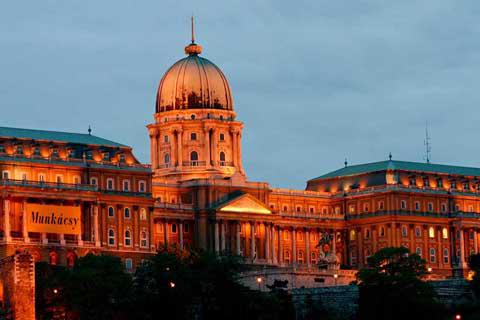 Hungary is a popular travel destination in Eastern Europe. It's most visited city is Budapest, which has a rich history, impressive architecture, and an excellent art and music scene. Outside of Budapest, Hungary has many diverse destinations including low mountains in the northwest, the Great Plain in the east, lakes and rivers, and many beautiful small villages and cities. Unfortunately, many international visitors to the area find themselves rushed for time and rarely visit many sights outside of Budapest. If time allows, it is well worth it to spend at least a few days exploring the countryside outside of the main cities.
Hungary is also strategically located in the middle of Europe. It makes a wonderful base for exploring central Europe as it is well connected with frequent train and bus lines to most of the area's major cities and travel destinations. Within Hungary it is easy to find a bus or train that will help you experience the country's impressive natural beauty, historic, quaint small towns, and captivating capital city.
One of the most popular and recommended experiences in Hungary is to visit the thermal waters that are common in the country. There are over one thousand thermal hot springs throughout Hungary and many have been converted into baths or spas. The most popular options, including Szechenyi baths, are in Budapest, but there are some wonderful options in the surrounding countryside as well. Also consider visiting the Miskolc-Tapolca cave baths or the spa at Egerszalok.
Traveling in Hungary can be slightly more expensive than many countries in Eastern Europe. The larger cities in particular are comparable in price to many places in Western Europe, although it is still possible to find some affordably priced hostels and restaurants. It is recommended that you make reservations in advance, particularly during the peak season, as this will likely help ensure you get the best deal.
Related:
Traveling alone to
Prague
or
Budapest
?
Looking for a party and need a
hostel in Prague
or
Budapest
?
Find a
Contiki tour
to Europe.
Top Tourist Attractions
Szechenyi Baths:
This is the first bath house opened in Pest and its a great place to experience Hungarian baths. It was originally opened in 1881 and today is one of the most popular baths in the country. It was most recently fully renovated in 1999.
Castle Hill (Varhegy):
This district is the most visited in Budapest with the Royal Palace as well as museums and libraries. The area was originally settled in the thirteenth century and today is a popular tourist destination with the city's highest concentration of sights and monuments.
Holloko:
This is a traditionally preserved small village that can be quite enjoyable to explore. It's about ninety kilometers outside of Budapest. Northeast of the capital city, it sits in a valley of the Cserhat Mountains where you is beautifully surrounded by hills and mountains.
Szentendre:
This popular and touristy side trip outside of Budapest is well worth the time. It's a quaint riverside town in Pest Country and is pleasant to walk around.
Popular Foods
Goulash:
Goulash is the national dish of Hungary and can be found in most restaurants. It's a very hearty a paprika filled stew with heavy meat and dumplings. Like most foods in Eastern Europe it is incredibly filling and can often be shared. The dumplings are made from hearty pieces of bread that are soaked in the rich sauce.
Burgonya:
This is a hearty meat and potato meal that can be quite filling. It's often made from Hungarian sausage that is layered with potatoes and hard boiled eggs that are then prepared into a casserole. It's a comfort food that is commonly served at lunch along side of a salad.
Paprikas Csirke:
This is one of Hungary's most Apopular chicken dishes. The chicken is prepared in a paprika flavored sauce. It is combined with sour cream and served on top of buttered noodles.