Loved every second I stayed here. Felt welcomed from the second I walked up, and everyone that I met throughout my time here was just as kind, fun, and down for whatever. The day tours, free dinner (!!), and night activities made every minute of my stay amazing. - Anonymous
What sets them apart?
This hostel is terrific because of the staff. They keep everything fun and inclusive and you'll feel like you've made a new family by the time you leave.
Hostel Personality
Who's staying here?
This is a social hostel with a lot of activities for guests and plenty of opportunities to meet other travelers. It's perfect for solo travelers and anyone that wants to have a good time.
Insider Tip
Check out the many activities offered at this hostel if you want to meet other guests.
Hostel One Camden
Hostel One Camden is the perfect place to meet other travelers and party in London. There's a downstairs bar which has happy hours every night. There's a free group dinner every night and daily walking tours of the city.
The hostel is walking distance to Camden Town and close to an underground station, which can take you anywhere in London. The hostel is clean and comfortable, but what really makes the place is the amazing staff. Many of them are backpackers themselves and the whole place really feels inclusive and friendly. Many guests say they feel like family by the time they leave.
The Facilities
Dorms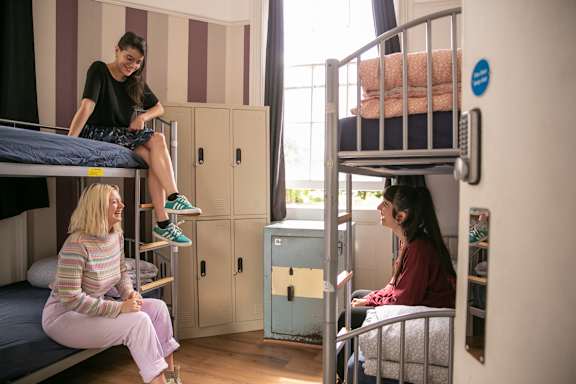 This hostel has 4, 6, 8, and 12 bed dorms that are all co-ed. The rooms are colorfully decorated and guests are given a security locker where they can store their belongings. The beds are bunk beds and some rooms have bunk beds that are 3 beds high.
Private Rooms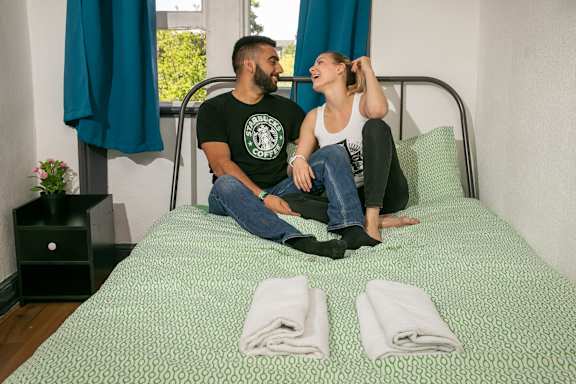 If you're traveling as a couple, you'll probably appreciate the standard double private rooms. The rooms use a shared bathroom but offer a bit of privacy for guests who don't want to sleep in a dorm.
Bathrooms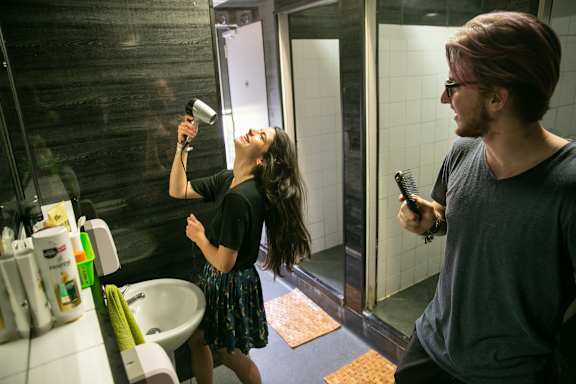 All of the rooms use shared bathrooms. They are cleaned regularly and have nice facilities with good showers.
Bar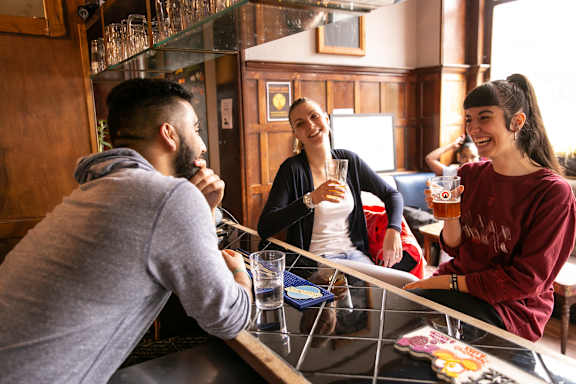 Head to this hostel's downstairs bar every night for happy hour drinks. It's an Irish style pub and offers the perfect place to kick off your evening activities. There are likely other guests hanging around and activities to enjoy. The drinks are reasonably priced and the crowd is fun. Try to catch the pub crawl if you're looking for a group to head out on the town with.
Common Areas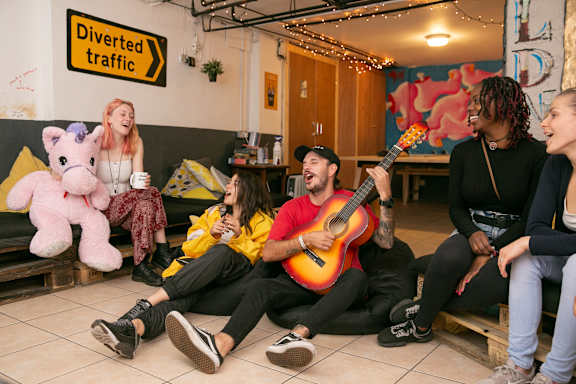 The main hang out space is the downstairs bar, but there are also several common rooms that each have their own personality. Whether you need to get some work done, want to read a book, or are ready to socialize, there's a space that's perfect for you.
The Location
Camden
What's Nearby?
This hostel is in a great part of London, just a mile from the Camden Market and about a ten minute walk from Camden Town. It's also about 1.5 miles from the London Zoo. The area is a fun place to explore on foot. You can walk along the canal or hop into a shop or cafe.
Nearby Transportation
This hostel is accessible to public transportation. It's about a 10 minute walk from Chalk Farm Underground Station which is on the Northern Line. This will take you right into central London.
Both Heathrow and Gatwick Airports are both accessible by public transit (allow about 1.5 hours).
Activities
Hostel One Camden has a number of activities available to guests. There are walking tours during the day and pub crawls at night. You can enjoy free group dinners every night that are usually vegetarian-friendly. They have happy hours every night in the on-site bar and more casual gatherings in the hostel's commons areas. This is a social hostel, and there really are tons of opportunities to meet other guests.
Amenities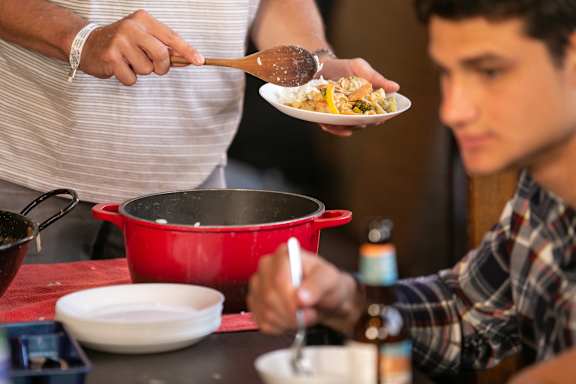 This hostel has all kinds of amenities available to guests including luggage storage, laundry facilities, a small shared kitchen, and travel information. There are also board games, a pool table, and Wii available if you just feel like hanging out.
Staff
The staff here will treat you like family from the moment you arrive. They organize all kinds of activities for guests and make sure everyone has a fun time. This is a social hostel, so it's easy to meet people and the staff go out of their way to interact and get to know the guests.
Heads Up
Some guests complain that the hostel is a bit expensive for what it is. It's a party hostel, so you can expect the noise that comes with that.
Hostel One Camden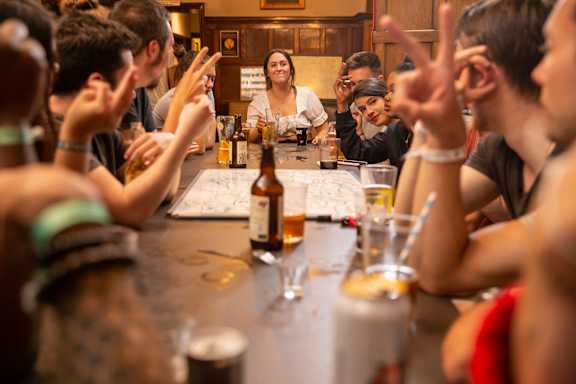 Do you have a favorite hostel that you would like to review? Let us know!