I truly loved this hostel. The facilities were great and clean, the staff was extremely friendly, and I felt very safe. I would definitely stay here again. - Amanda
What sets them apart?
This hostel is part of the St Christopher's hostel chain. There's a British pub downstairs with good food and drinks. The hostel is reliably clean and the staff is friendly and helpful.
Hostel Personality
Who's staying here?
This hostel appeals to a range of budget travelers. The dorms are affordably priced and are popular with younger backpackers while the double private room is a great option for couples. There are also larger private rooms that a great for groups of friends traveling together.
Insider Tip
They're pretty strict with the check in time so try not to arrive too early.
St Christopher's Inn - Liverpool Street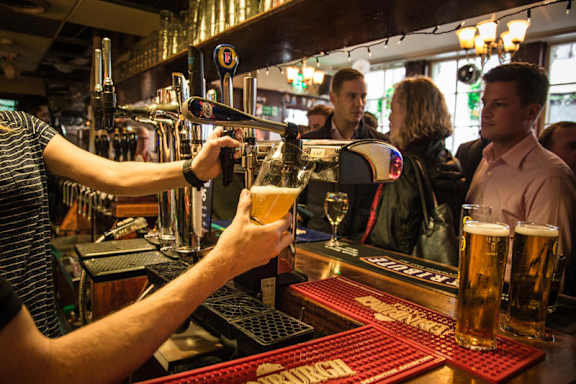 This hostel is part of the St Christopher's hostel chain. This branch is located in a great part of London, and it regularly gets top reviews from guests for its cleanliness and comfort level. There's a British pub downstairs that has affordable drinks and good food. You can enjoy typical British pub food or pizza if that's more your style.
The hostel is walking distance to many popular attractions, but it's also close to two tube stations if you want to explore other parts of London.
The Facilities
Dorms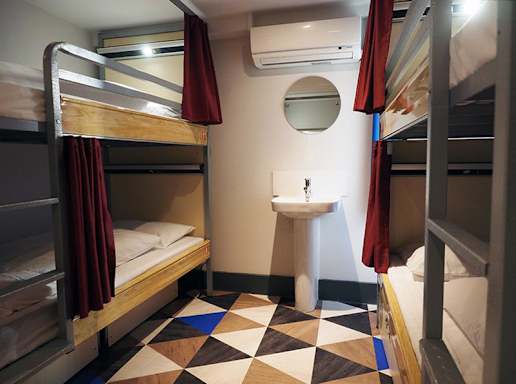 This hostel has four and eight bed dorms that are co-ed. They each have bunk beds that are comfortable and sturdy. Each bed has it's own reading light and plug, which is convenient. There are also privacy curtains, which do a good job blocking out the light.
Private Rooms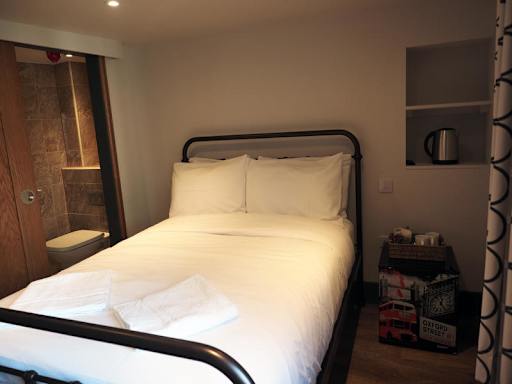 In addition to the dorm rooms, there are double private rooms with their own en-suite bathrooms. This is perfect for couples who are traveling together and want their own space. There are also larger, eight bed private dorms that you can reserve for your entire party. These rooms use the shared bathrooms down the hall.
Bathrooms
The bathrooms are clean and modern. They're slightly larger than you'd find at most London hostels and they get the job done.
Bar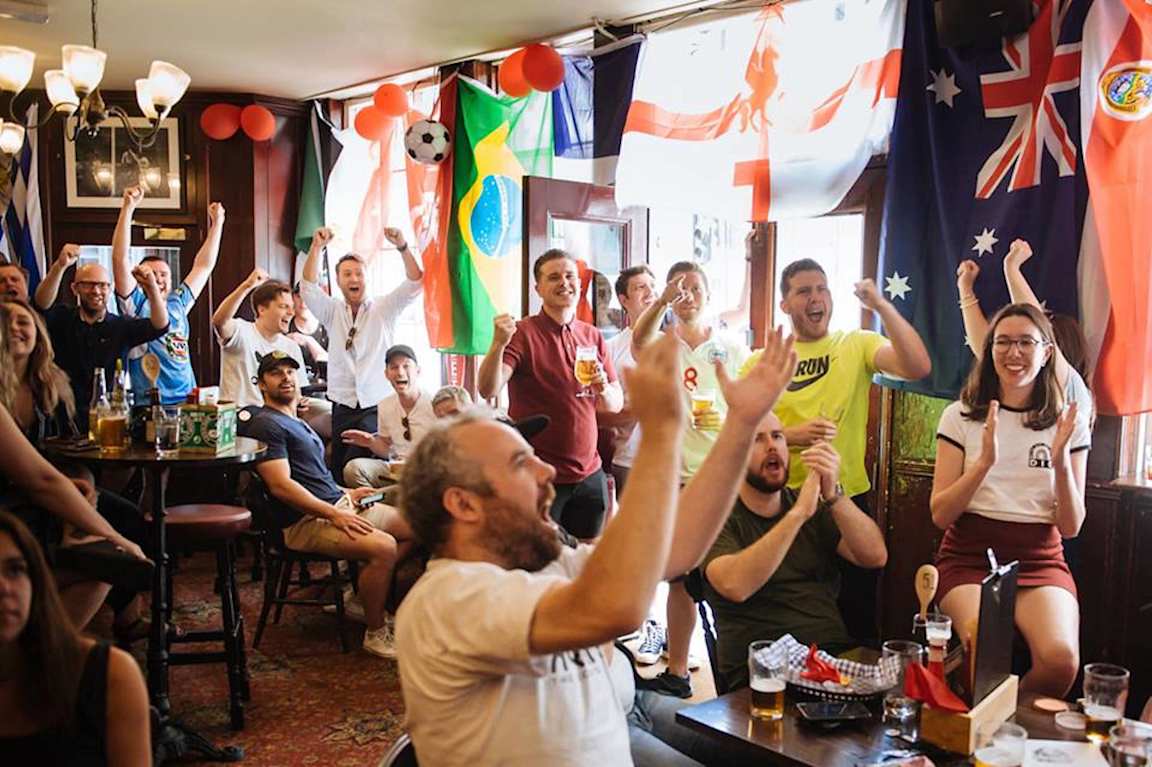 This hostel has a traditional British pub downstairs that has beers and cold drinks for a good price. There also have typical British pub food, or you can buy pizza if that's more your style. The food is good, but a little expensive.
The Location
City of London
What's Nearby?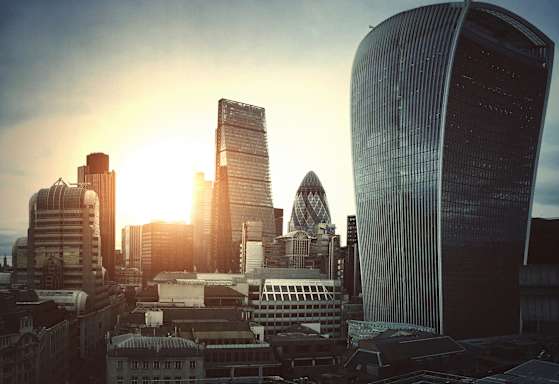 This area offers a perfect mix of young travellers and locals. The area is a short walk from the neighborhood of
Shoreditch
, which has many rooftop bars, restaurants, and food stalls. Head to the famous Brick Lane, known for its street art and Old Spitalfields Market. The area has plenty of skyscrapers, but it's also walking distance to Hoxton square and London Bridge, which is just under a mile away.
Nearby Transportation
This hostel is in the middle of everything, but it's also accessible to all types of public transit. It's less than a 5 minute walk from both Moorgate and Liverpool Street tube stations, and from there you can really go anywhere in the city.
Amenities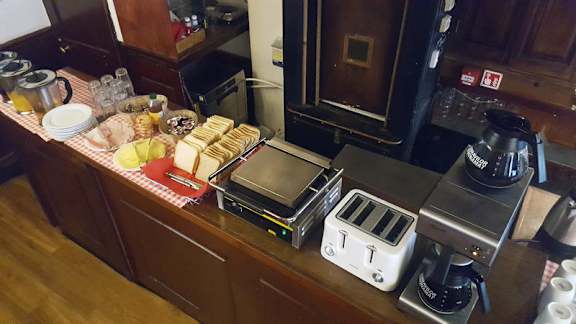 This hostel has the standard amenities that you'd expect at a downtown hostel. There's strong Wi-Fi and secure rooms with keycard access. There's also maps and travel information available.
Staff
The reception area is in the pub. The staff are helpful and friendly. They're pretty strict with the check in time, but they will keep your bags behind the bar if you need them to.
Heads Up
There's not a lot of common space to this hostel. There's also no kitchen available to guests, but there are plenty of good restaurants nearby.
St Christopher's Inn - Liverpool Street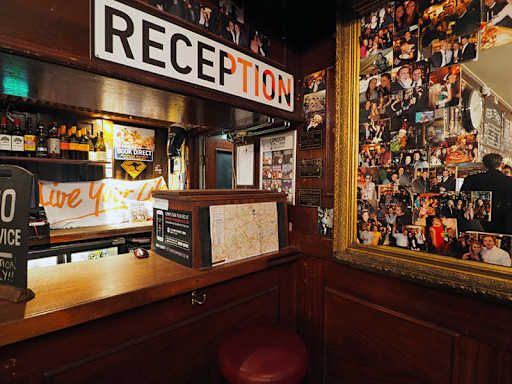 Do you have a favorite hostel that you would like to review? Let us know!