The United Kingdom On a Budget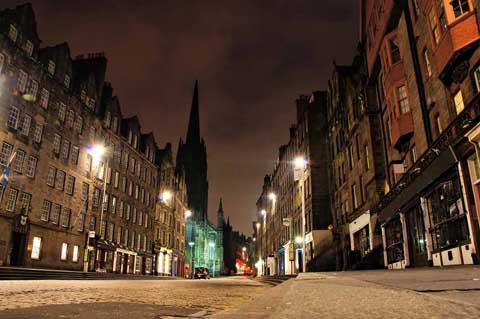 The United Kingdom is made up of England, Scotland, Wales, and Northern Ireland. The history of the area is prolific and the literary, political, and cultural influence of this country dates back centuries. The UK is a favorite travel destination for those interested in history or literature. The area is diverse in that it has cosmopolitan cities, quaint villages, and beautiful countryside. Many people use London as a jumping off point for exploring all of Europe because the international flights into the city are some of the cheapest in the region.
Traveling around the country is fairly easy, although it can be quite expensive. Trains connect many parts of the country and tickets should be purchased well in advance if you're hoping to get a decent deal. There are sometimes discounts available so do some research ahead of time to learn what package best suits your needs. Buses travel throughout the entire country and, although they are not as convenient as in Italy or Germany, they are still a reliable and slightly more affordable option. If you're really hoping to spend a good amount of time in the countryside, it really is best to rent a car. Prices can be high but the benefit is obvious as this allows you to see villages at your own pace and head into more rural areas that aren't accessible by public transportation.
The area is well known as an expensive travel destination, even by European standards. In particular, you can expect the bulk of your money to go towards transportation, accommodation, and food. Transportation costs are generally unavoidable, but by slowing down your trip and visiting less cities and towns you'll dramatically cut down on your overall trip cost. If you're willing to partake in serious cost-saving measures, hostels are available in most touristy areas but they remain quite expensive as well. Couchsurfing is a great option if you're on a particularly tight budget. Food can be more affordable if you by it at a supermarket or head to the pub for fish and chips. While it's almost impossible to visit this country cheaply, there are some things you can do to keep your budget a little more in check.
At A Glance
London is notoriously expensive. It's easily the cheapest city to fly into, but once you arrive you'll find your money quickly disappears. If you're hoping to keep costs down, spend more time in the other areas around the United Kingdom and less time in London. In the more rural communities you'll find that your expenses are far less.


The countries that make up the United Kingdom each have their own set of bank holidays. Look at a calender before you schedule your trip to make sure that your vacation does not overlap any of these bank holidays. If it does, you will find that prices are higher and attractions are more crowded.


There are many discount airlines that fly into and out of London and the United Kingdom. If you book tickets through one of these airlines, make sure that you understand all of the restrictions as well as what's included in the price. Some flights fly into inconvenient airports as well, so confirm that there are transportation connections available to where you need to go.


If you're traveling by train, there are usually discounts available for children or groups. Also, there are regional railcards available if you plan to take several different trips within the area. Research all of the restrictions on these cards prior to purchasing them. If you do decide to buy single tickets, it is best to buy them in advance when the prices are often lower. Great Britain is an area where you will benefit from having a set schedule and itinerary in advance of your trip.


There are several different bus companies available throughout the country. The buses are usually of high quality and they generally run on schedule. The more popular bus companies include National Express, Megabus, CityLink, and Dot2Dot. Some companies are focused on specific regions, while other serve the entire country. Some companies are also notoriously cheaper than others.
Related:
Traveling
alone to London
or
Edinburgh
?
Looking for a party and need a
hostel in London
?
Find a
Contiki tour
to Europe.
Top Tourist Attractions
Stonehenge
: One of the most famous sights in the United Kingdom, Stonehenge is an impressive circle of stone rocks that is believed to date back to 3100 BC. While the purpose is unknown, their positioning and size is really quite impressive.
Tower Bridge
: Tower Bridge is located in London and crosses the Thames River. It is the most famous bridge in the country as well as one of the most famous in the world. It was built in 1894 with the help of over 50 architects.
Lake Windermere
: Lake Windermere is in Cumbria and is two miles in length and one mile wide. It is included as part of the Lake District National Park and is a popular tourist destination any time of year.
Popular Foods
British food is often picked on around the world as bland and boring. While you'll still find many of the greasy pub favorites around, the country in general as elevated the quality of its cuisine. In larger cities you'll find plenty of international options and modern twists on traditional favorites. You can still enjoy meat pies or fish and chips, but if you're looking for something more, that's easily available as well.
Curry
: This is the British version of Indian Curry. It often includes a meat like roast beef or fish. It's cooked with typical Indian spices and often adds some coconut for flavor. It's served with rice and is really quite delicious. It's available at most casual restaurants and pubs around town.
Haggis
: This is a traditional Scottish dish that is made from a unique combination of sheep parts as well as onions, oatmeal, spices and stock. It's traditionally cooked in a sheep's stomach lining and served as a sausage.
Meat & Vegetables
: The typical British dinner includes a basic meat prepared with two boiled vegetables. It's a simple dinner, but quite filling and ubiquitous. If you're invited into someone's home this is likely a meal you will be served as it's common for most British families.