Oman On a Budget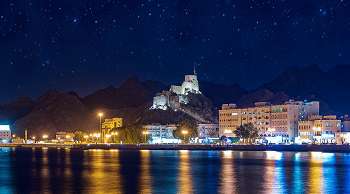 Like its neighbor the U.A.E., Oman has accumulated plenty of wealth through oil and this has led to a fairly stable and luxurious lifestyle for most of its citizens. But at the same time, Oman has held on to many of its traditional ways of life relating to the Bedouin people of this region of the Arabian Peninsula.
In Oman you will find many historical and cultural attractions, many of which have been recognized not just by world travelers, but also by UNESCO.
In Oman you will find modern luxury, good transportation infrastructure, amazing historical sites, beautiful natural destinations, quaint fishing villages, and exciting activities.
Oman is a terrific introduction to the Arab world as this smaller nation has plenty of modern conveniences, a fairly laid-back culture, delicious food, and a wealth of cultural activities.