Cajamarca On a Budget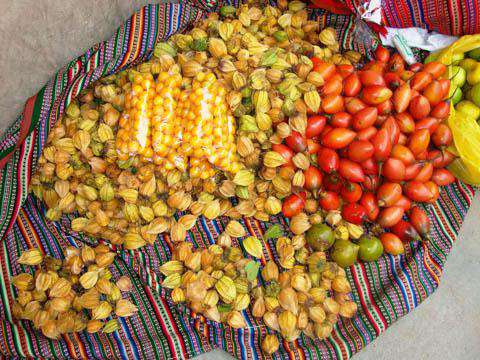 Located in the northern highlands of Peru, Cajamarca is a town of about 100,000 people. The city's mild weather and fertile soil is ideal for agriculture, which is a major industry in the area. The city is also well known for its cheeses and dairy products. Cajamarca is the site of the Battle of Cajamarca which led to the execution of the Inca emperor Atahualpa and the end of the infamous Inca empire. Today, the area is appealing to visitors in part because of its lovely churches, nice hot springs, and interesting Inca Baths.
The city's high altitude of 2,700 meters above sea level mean it is necessary to take precautions to avoid altitude sickness, which can be quite serious. Cajamarca's climate is subtropical highland with rainfall most common in the spring and summer months between October and March. The rest of the year is relatively dry. There is dramatic temperature variation throughout the day with pleasant daytime temperatures and cold nights and mornings. There is very little temperature variation throughout the year. The warmest month is January, when average highs are around 72 degrees Fahrenheit and lows are around 45 degrees Fahrenheit. The coldest months are June and July with average highs around 71 degrees Fahrenheit and average lows around 38 degrees Fahrenheit.
Sights
There are a good number of sights around town with some of the most important being located around the Plaza de Armas. The area has several churches including San Francisco, where you will find the "Ransom Room", where the Inca Atahualpa was held by Spanish conquistadors.
The steps on Santa Apolonia hill go up to the "Inca Seat". This is where it is believed the Inca addressed the town, and today there is a beautiful view of the city.
About 9 kilometers outside of town is Catarata de Plan Manzanas. This waterfall is worth a visit, if only to enjoy the nearby countryside. There is a microbus from town to Huambocancha Alta. Get off at Plan Manzanas and then ask a local for directions to the waterfall. They are usually helpful and friendly. There's a trail to the top of the falls and it's about a 30 minute walk one way from the road to the waterfall. You should allow at least half a day for the entire trip.
Neighborhoods
Cajamarca is a compact city that is relatively easy to walk around. Many of the city's sights are in the area around Plaza de Armas. There are also a few street markets along Rio San Lucas. Budget accommodation is available around town, and spa resorts are found on the outskirts of town.
Activities
A most interesting time to be in town is for the annual Carnaval de Cajamarca, which is held every February through March. It's a fun time to experience the city, and the highlight for many people is the day referred to as the day of water and paint. During this time people cover themselves in paint and onlookers and spectators throw water on them. It's a lively event to witness.
The Banos del Inca (The Inca's Baths) are also worth a visit. The natural hot springs are five kilometers east of the city in the town of Banos del Inca. Other archaelogical sites in the area include Cumbe Mayo and Ventanillas de Otuzco.
There are also many day trips in the area including visits to Llacanora, a picturesque town with waterfalls, and Granja Porcon, which in an Evangelical farming colony that also has a zoo.
Food and Dining
Food around town is quite good and many of the dishes make use of the impressive dairy industry in town. Most dishes are covered in a rich cream sauce. There are also some food stands around town that offer interesting options for the more adventurous types. These stands are a great way to try some interesting and unique local specialty dishes without spending much money.
Transportation
You can reach Cajamarca either by bus or air. Flights arrive daily from Lima, and there are luxury buses that make the trip from Trujillo in six hours.
Once in Cajamarca, you can easily walk many places in town. There are also microbuses and taxis, both of which are convenient and reasonably priced.
Related:
Looking for a
party hostel in Rio
,
Sao Paulo
,
Lima
, or
Buenos Aires
?
Traveling alone through
Argentina
?