Cusco On a Budget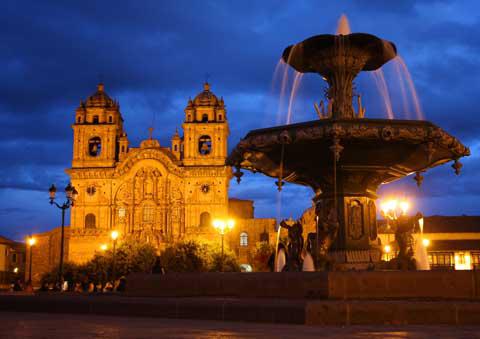 Cusco is most famous as the historic capital of the Inca Empire. It is in the southern Sierras and is one of the most popular travel destinations within Peru. The city is located at 3,400 meters above sea level so it is best to acclimate yourself slowly to avoid altitude sickness. (Read this advice about
managing the altitude in Cusco and Machu Picchu
.)
Cusco is the starting point for many travelers making their way to the famed
Machu Picchu
or other Inca sites in the surrounding area.
The city is very beautiful and has impressive architecture throughout. The history is obvious as you walk around town and there are impressive ruins nearby, with the most impressive being Sacsayhuaman. The city also has a significant indigenous population that is obvious from their traditional clothing and style.
Cusco has a subtropical highland climate with a pleasant daytime temperature year around. There are two distinct seasons with the dry season being between May and August and the wet season between December and March. During the dry season there is plenty of sun with occasional nighttime freezes. Frost is less common in the wet season.
Sights
As a historically famous city, Cusco has plenty of beautiful colonial architecture as well as lingering remnants from the days of the Inca Empire. Interspersed with this historic culture is the modern amenities and nightlife that caters to the modern tourist.
Popular sights around town worth seeing include the Museo Municipal de Arte Contemporaneo,
Museo Historico Regional
, Santa Catalina Convent, Qoricancha, and Monumento Pachacuteq.
In the nearby area you will find a lot of ruins, with some of the most impressive being Sacsayhuanman. On this site was the 1536 battle between Pizarro's army and the Inca army.
Neighborhoods
There are several neighborhoods of interest for tourists in Cusco. Plaza de Armas is the city's main square and also the center for tourist activity. There are many shops, bars, and restaurants in the area and there is a large fountain at the center of the neighborhood. There are also many tour companies here.
San Blas is the home of many artists and craftsmen. There are also excellent views and some great places to grab a bite to eat. It has a quieter nightlife than Plaza de Arma and has a few hotels where you can stay.
Plaza de las Nazarenas is a quiet area with several museums and sights that appeal to visitors.
Plaza San Francisco has many market stalls, the Museo y Convento de San Francisco, and several historic churches.
Plaza Regocijo is just a block from Plaza de Armas. This is a garden square and originally hosted many dance festivals.
Zona Avenida Sol has many artisan shops between the Plaza de Armas and the Inca sun temple at Korikancha.
Activities
If you're looking to get outdoors and see the surrounding areas, some fun activities that are nearby include white water rafting, mountain biking, and canoeing. Alternatively there are a handful of tours that you can book to help you explore the surrounding areas. There are countless archaeological sites in the area (not just Machu Picchu) and it's worth choosing at least a few to visit.
Food and Dining
Plenty of good cheap food options can be found around town as well as some great local specialties. If you're on a budget, pizza is always a safe option, but if you're more adventurous consider trying some of the delicious local specialties that are rich in flavor and usually cheaper than western food.
Alpaca steak is worth trying. A traditional Peruvian dish is lomo saltado, which is beef tips that are stir-fried with tomatoes, onions, and spices. It's served with french fries and rice. Papa rellena is a stuffed potato that is filled with beef, olives, hard-boiled eggs, and vegetables.
The cheapest place to grab food is San Pedro. This market is just to the east of the train station for Machu Picchu.
Transportation
Most people choose to arrive in Cusco by plane. There are daily flights between Cusco and Lima that are convenient and reasonably priced. Alternatively, there are buses that connect Cusco to Lima or Arequipa. These buses can be slow and tedious, but the views along the route make the trip well worth it.
Once in Cusco, you can walk around the city center quite easily, but there is no shortage of taxis as well. If you're out late at night then it is best to take a taxi instead of walking, particularly if you're traveling alone.
Related
Looking for a
party hostel in Rio
,
Sao Paulo
,
Lima
, or
Buenos Aires
?
Traveling alone through
Argentina
?