Puerto Rico On a Budget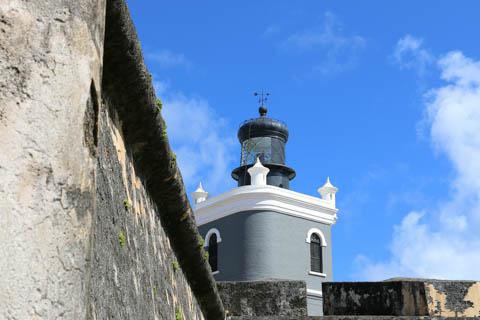 Located in the Caribbean Sea, east of the Dominican Republic and west of the US Virgin Islands, Puerto Rico is a self-governing commonwealth of the United States. The island is mostly covered in mountains, although it becomes flat along the northern coast. The mountains drop dramatically into the water along the west coast. Most of the shore is covered with sandy beaches which are beautifull places to relax.
The climate in Puerto Rico is tropical marine, with very little seasonal fluctuation. Temperatures are mild and can range from 70 to 90 degrees fahrenheit. Along the northern coast or in the highlands, rainfall is common. The southern coast remains much drier. Puerto Rico may be affected by hurricanes between the months of June through November.
Puerto Rico is the smallest and most eastern island of the Greater Antilles. There is the principal island as well as Vieques, Culebra, Culebrita, Palomino, Mona, and Monito among others. Culebra is mostly covered by a nature preserve and can be reached daily by a ferry from Fajardo. Vieques is gaining popularity as a tourist area, but for now it still remains quite rural. It's about 22 miles long and 4 miles wide.
At A Glance
Public transportation in Puerto Rico is unreliable and often times nonexistent outside of the major metro areas. The easiest and most convenient way to get around is to rent a car, but if you're hoping to save some money shared taxis may be an option. This system is called publico and operates Monday thru Friday. If you decide to rent your own car, they are available at the airport or from many of the major hotels.


Spanish is the most common language in Puerto Rico although both Spanish and English are technically the official languages of the island. English is spoken fluently by about 20% of the population as well as most people working in the tourims industry. It is generally respectful and beneficial to try and learn a few key Spanish phrases before your trip.


Local crafts and souvenirs can be purchased in Old San Juan. There are also town festivals that are hosted throughout the island. These festivals are frequented by local artists and they are a great way to pick up some unique items. Ask for recommendations to find out which festivals are the best. Other popular items to purchare are rum and cigars, which can still be found in San Juan, Old San Juan, and Puerta de Tierra.


Golf is a popular activity on the island. There are more than 15 champianship golf courses that are within easy access of San Juan. The Trump International Golf Club offers Puerto Rico's first course of legendary proportions. It was designed by Tom Kite and has two championship courses.


Many visitors enjoy going to a plantation in Puerto Rico. Historically, these plantations produced coffee, sugar cane or tobacco, which were the three main agricultural products of the island. Sugar cane is generally found in the hot, lowlands near the sea while tobacco and coffee are in the mountainous interior.
Related:
Looking for a
party hostel in Costa Rica
or
Cancun
? Looking for a
budget hostel in Mexico
or
Costa Rica
?
Top Tourist Attractions
Old San Juan:
This Spanish colonial district of San Juan is found on a small island on the north coast. It remains a major tourist destination as it offers many sights and attractions including forts, fountains and plazas that date to the 17th or 18th century.
Bioluminescent Bays:
The bioluminescent bays are found near Fajardo as well as in Vieques. These are a must-see for any trip to Puerto Rico. The bays light up from a microscopic organism that lives in the water and glows as it moves. You can explore the bays with a kayak or boat tour but try and visit during a new moon for the best effect. A full moon makes the lights particularly difficult to see, and sunlight makes it impossible. The most popular biolumicescent bay is in Lajas and it offers visitors information kiosks, restaurants and tours.
El Yunque:
Puerto Rico's rainforest is along a mountain and is easy to reach. Be on the lookout for the endangered Puerto Rican parrot and listen for the song of the local Coqui tree frog. The rainforst has many different hiking trails and there's a beautiful lookout point by the Yokahu tower. Also check out La Mina waterfalls where you can swim in the pool at the bottom. Hikes range from short to long so check out a map to decide what you want to do and where you want to go.
Popular Foods
Traditional Puerto Rican food makes use of two major ingredients: plantains and pork. Meals usually include some form of rice and beans in addition to meat. Dishes are generally mild and not spicy, but still very flavorful.
Arroz con gandules:
This is the unofficial national dish of Puerto Rico. It brings together many of the island's flavors and is made with rice and pigeon peas that are well seasoned.
Mofongo con camarones:
Mofongo is plantains that are mashed, fried, and then mashed again. It is stuffed with shrimp (or some other type of seafood) and well seasoned. This is, perhaps, the most famous Puerto Rican dish available.
Tostones:
These twice deep-fried plantain chips are commonly available with restaurant meals. They are best when they are freshly made.