Was an amazing place to stay. Perfect position, close to everything, spotlessly clean and very polite and accommodating staff. Would happily stay again. - English Guy
What sets them apart?
This hostel is all about location. It's conveniently close to the main train and bus stations, so it's very convenient for arrival and departure. This is particularly helpful for travelers staying in Salzburg only a short time.
Hostel Personality
Who's staying here?
Like the other hostels of this chain, it feel a bit more like a hotel than a hostel. It makes a good place to sleep for a few nights, but you won't find the social atmosphere you might find at other hostels. It is quiet though, and you can enjoy a good night's sleep.
Insider Tip
Make sure you label your food in the kitchen so that it doesn't get thrown out by accident.
a&o Salzburg Hauptbahnhof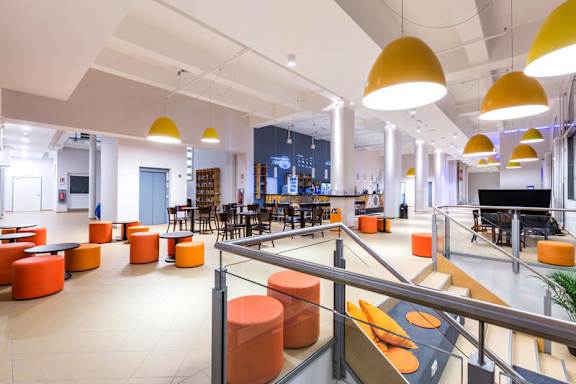 This is part of the A&O Hostel Chain. Like other members of the chain, it has a hotel vibe with decent rooms, a small kitchen, and comfortable beds. Most guests stay at this hostel because of its convenient location near the train and bus stations. Do take note that there may be some unexpected charges including a small fee for bed linens, a fee for luggage storage, and a relatively expensive price for the breakfast.
The Facilities
Dorms
This hostel has dorm rooms that sleep either four, six, or eight people. There are co-ed rooms in every size and female only rooms that sleep up to six people. The rooms are relatively large and the beds are decent.
This is a reliably clean hostel with a modern feel. It's a bit expensive, especially give that you have to pay for the bed linens, but the rooms are nice.
Private Rooms
The hostel also has twin and four bed (family style) private rooms. The rooms are clean, modern, and comfortable. This is a pretty quiet hostel so you can enjoy a good night's sleep in a comfortable setting. All of the rooms have en-suite bathrooms and televisions.
Bathrooms
The bathrooms are clean and modern with hot water. All of the rooms have en-suite bathrooms which is nice and convenient.
Common Areas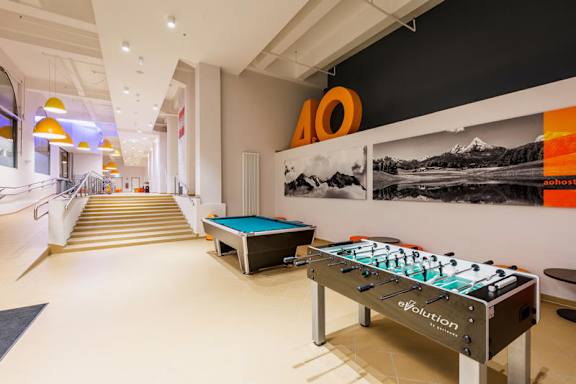 This hostel feels a bit more like a hotel than a hostel, so you won't find the social atmosphere you find at many hostels. Even so, there's a nice bar in the lobby area where you can enjoy a cold drink or a snack. It stays open day and night for your convenience.
There are also a few common areas where you can play pool or read a book. Also, there are dining areas where you can enjoy a meal. Wi-fi access is available throughout the common areas.
The Location
Elisabeth-Vorstadt
What's Nearby?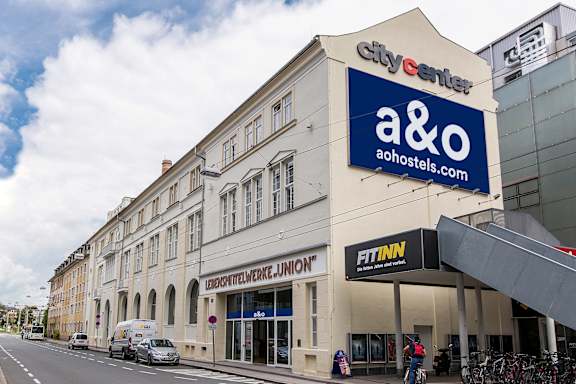 Guests love this hostel's location, which is near the train and bus stations as well as many popular attractions. It's 0.7 miles from Mirabell Palace and less than a mile from Mozarteum. In there area there are some decent restaurants. If you're craving something a little familiar, it's also close to both a Burger King and a McDonalds.
Nearby Transportation
Many guests' favorite part of this hostel is it's location very close to both the train and bus station. It's just a short walk, or half a kilometer from central station, which is very convenient when you arrive and leave. The hostel is also a little over three miles from the nearest airport, Salzburg W. A. Mozart Airport.
Amenities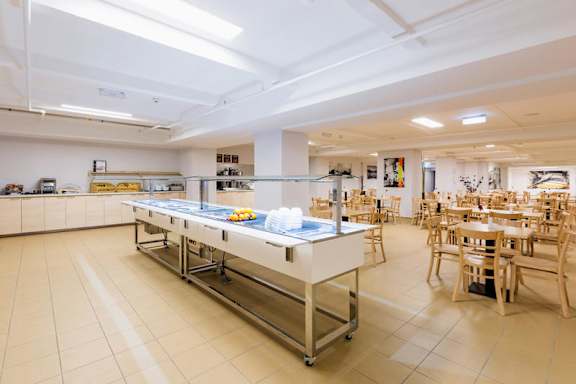 This hostel has many great amenities for guests including wi-fi access throughout, an elevator to access all of the floors, and daily housekeeping. Rooms are accessible with key cards and travel information including maps is available upon request. There's also a breakfast available for guests for an additional fee.
Staff
The staff here are very professional, but overworked. They do their best to stay on top of things, but this is a large hostel that could benefit from more employees. Even so, they are helpful and work hard to address any concerns or questions that you might have.
Heads Up
This hostel feels a bit more like a hotel than a hostel. They do charge your for some annoying add-ons like bed linens, but the rooms themselves are quite comfortable. Guests also complain that the check-in time can take an unnecessarily long time.
a&o Salzburg Hauptbahnhof
Do you have a favorite hostel that you would like to review? Let us know!