The staff was excellent in helping us with so much information about restaurants, sites, transportation (buses, taxi, routes). Their restaurant served very well made dishes and staff there was so very pleasant. Good relaxed environment with a sense of humour. Very personable staff. Comfortable, quiet, peaceful. - Rose
What sets them apart?
This hostel's value for the money and cleanliness make it a good option for many travelers.
Who's staying here?
There's a diverse crowd staying here. Don't be surprised if you meet backpackers, families, solo travelers, and groups of friends.
Insider Tip
It's a bit outside of the main town, so plan to eat a meal or two at the hostel's cafe, which is very good.
Koisi Hostel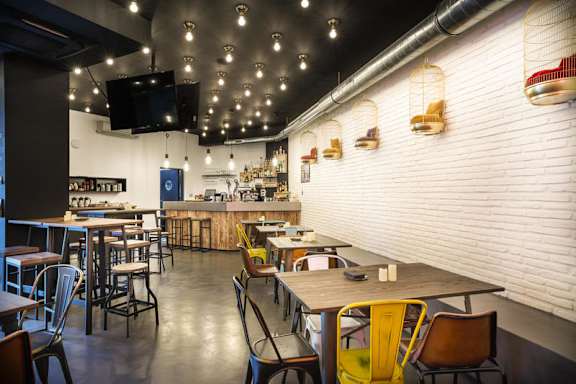 Koisi Hostel is set in a charming, quiet, residential part of San Sebastian. The rooms are comfortable with nice beds and plenty of amenities for guests. The staff are helpful and the ambiance is welcoming and chill. Head to the on-site bar and lounge for drinks and a social atmosphere.
It's a bit of a walk to town, but it's a pleasant walk along the beach. Many guests appreciate the hostel's cafe where you can grab a bite to eat.
The Facilities
Dorms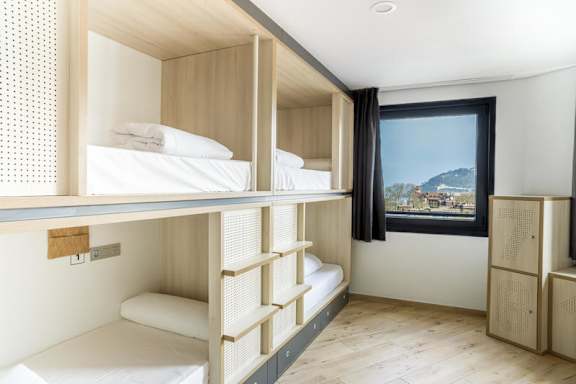 This hostel has a huge range of rooms to choose from. There are dorms that sleep four, six, or eight people, in pod style beds with a good amount of privacy. The rooms are clean and and the beds are comfortable. Each guest has their own reading light, bed linens, and power outlet. There's also security lockers available for your belongings.
Private Rooms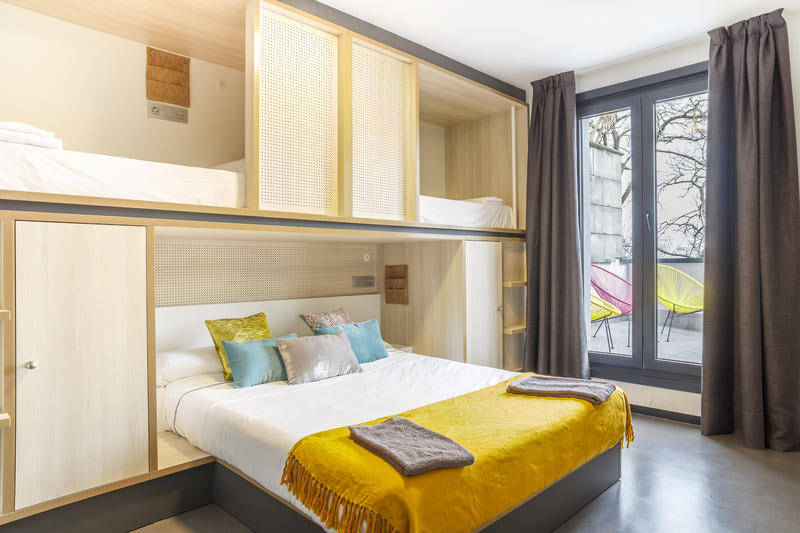 If you want a little space to yourself then you'll appreciate the private rooms. There are family style rooms for small groups, as well as twin rooms for couples traveling together. The space is nice and the furnishings are comparable to what you'd find in a basic hotel. Some of the deluxe rooms even have their own terrace area.
Bathrooms
With a dorm room you have the option of ensuite or shared bathrooms. All of the private rooms have ensuite bathrooms. The bathrooms are clean and modern with excellent showers and plenty of hot water.
Bar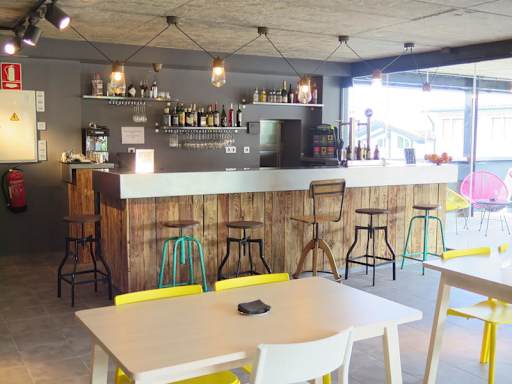 Koisi Hostel has an on-site lounge and bar area. It's the perfect place to hang out with other guests, sip some wine, and soak up the atmosphere.
Restaurant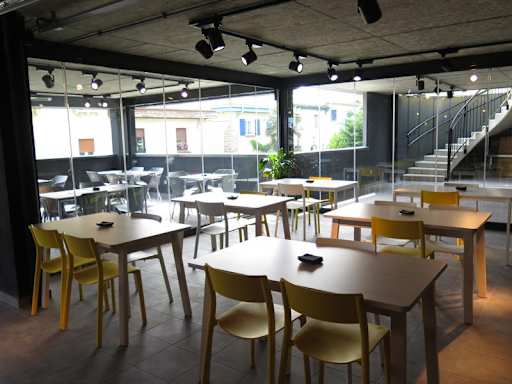 Many guests appreciate the hostel's cafe, where you can pick up a quick bite to eat for a reasonable price. The food is good and it's a convenient option if you don't want to cook for yourself.
Common Areas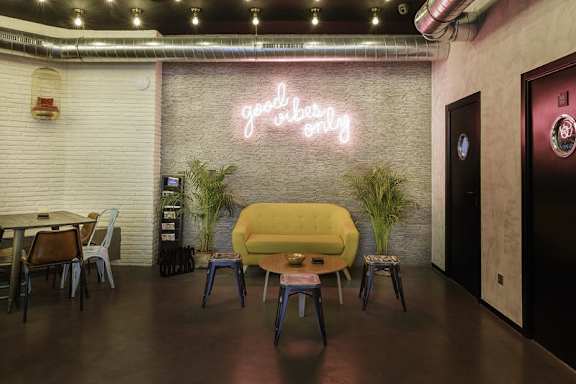 Many guests enjoy hanging out on the terrace or lounging in one of the indoor common areas. It's a nice place to rest after a busy day of traveling.
The Location
El Antiguo
What's Nearby?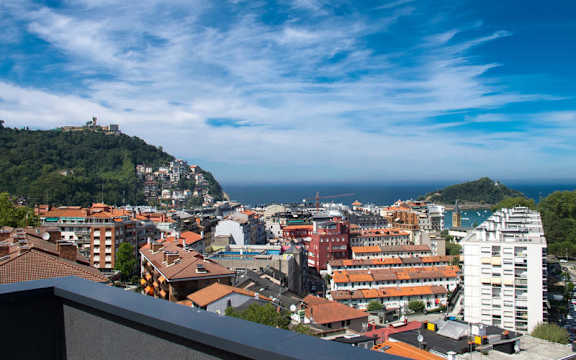 Located in El Antiguo, this hostel is very close to Ondarreta Beach and Mount Igeldo. It's a quiet residential area where you can enjoy a great night's sleep. You can expect a long walk to the Old Town, which is where the best bars and restaurants are, but you do get to walk along the beach so it's relatively pleasant.
Nearby Transportation
Plan on a ten minute uphill walk from the bus stop when you arrive. If you're flying in, you can take the E21 bus to the city center, then catch bus 5, 33, or 3 at Avenida Libertad to Avenida Zumalakarregi. It's a bit of a trek, but well worth it.
Amenities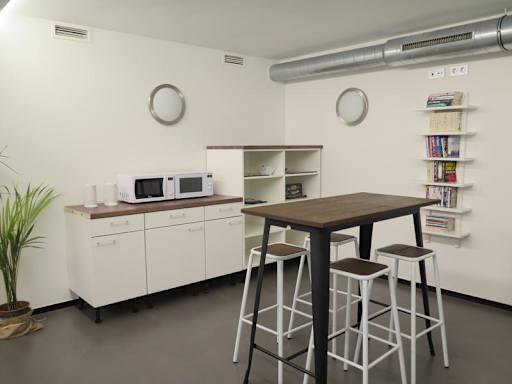 This hostel has some great amenities including breakfast for a small price, elevators to help you get your luggage to your room, security lockers, and air conditioning. The rooms are very secure with keycard access and there's bike parking if you arrive with your own bike. While there's no real kitchen, there is a microwave and refrigerator you can use.
Staff
The staff here are great, professional, and knowledgeable. You can expect high level service with a smile from everyone including the receptionist and cafe staff.
Heads Up
This hostel is a bit outside of the Old Town. It's also pretty quiet during the low season and there's not a real kitchen available to guests.
Koisi Hostel
Do you have a favorite hostel that you would like to review? Let us know!