This was one of the nicest hostels I have stayed in. Everything was incredibly clean. The staff was super helpful and nice. The beds had privacy curtains, outlets and shelves and the beds were super comfortable. There was a bar outside that was great. - Anonymous
What sets them apart?
This hostel's excellent location and on-site bar and restaurant make it a top pick for visitors to San Sebastian.
Hostel Personality
Who's staying here?
This hostel attracts a young, backpacker crowd, but it can be surprisingly difficult to meet other guests. It's a great place if you're traveling with a group of friends or want to stay somewhere central.
Insider Tip
Bring earplugs, particularly on weekends when the bar stays loud late into the night.
A Room In The City Hostel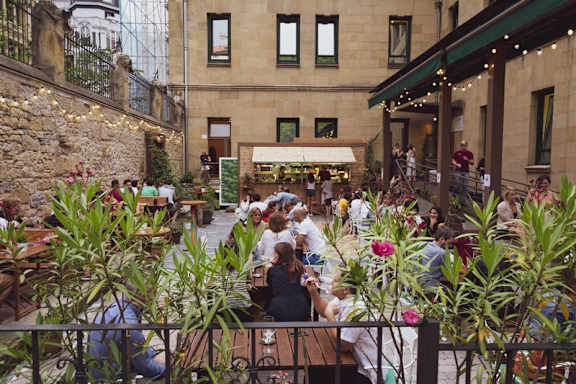 A Room in the City is a great place to stay very close to
La Concha Beach
and walking distance to the Old Town. It's easy to walk to many of the city's best bars, or you can head to the on-site bar and restaurant, which is popular with tourists and locals alike.
The rooms here are comfortable with pod style beds for guests. There's outdoor space where you can hang out, and a shared kitchen for guests (but no stove).
The Facilities
Dorms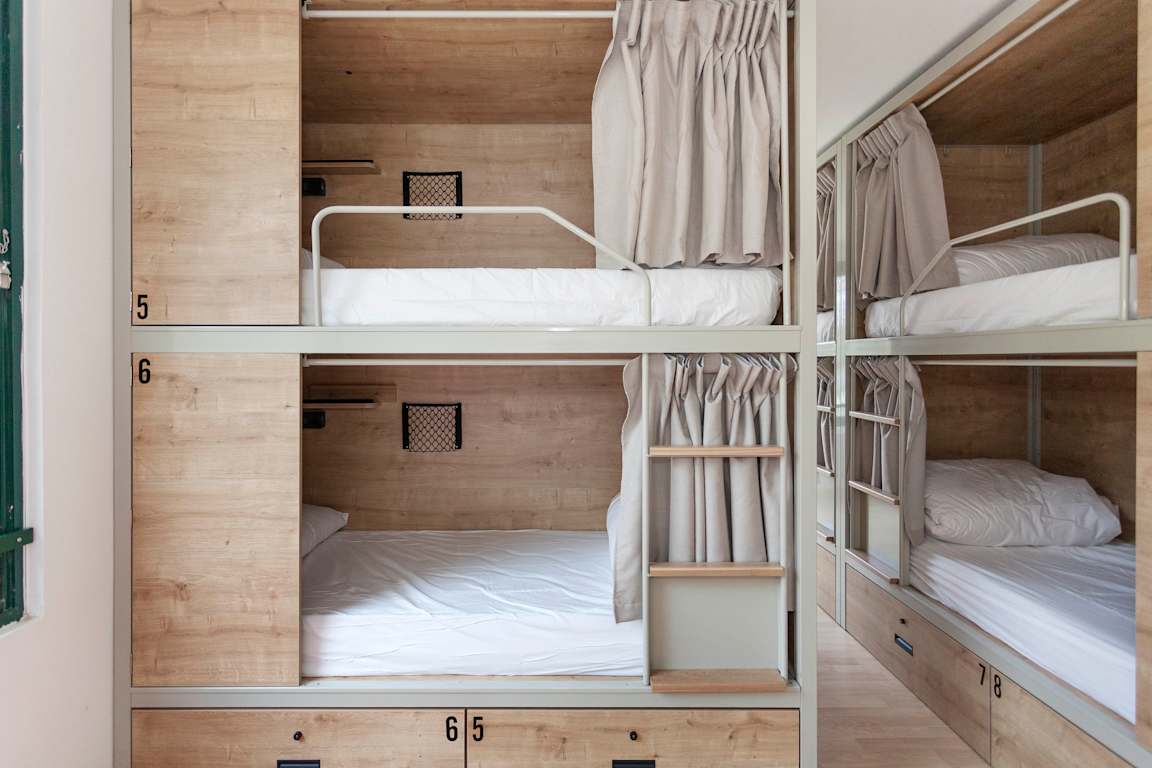 This is a large hostel with rooms that sleep anywhere from 6 to 12 people. There are both mixed and female only rooms available and the beds are excellent. They are pod style beds with privacy curtains for guests. They're very stable and it's easy to sleep, even when bunk mates are getting in or out of bed.
Private Rooms
In addition to the dorm rooms, there are private rooms as well as family rooms that sleep four people. These rooms are perfect for couples or groups of friends who want a bit of space to themselves. The rooms are light and feel like standard hotel rooms.
Bathrooms
The bathrooms are large and good. They're cleaned regularly and the hot water is reliable. Some rooms have private ensuite bathrooms while others use shared bathrooms. These rooms are priced accordingly.
Bar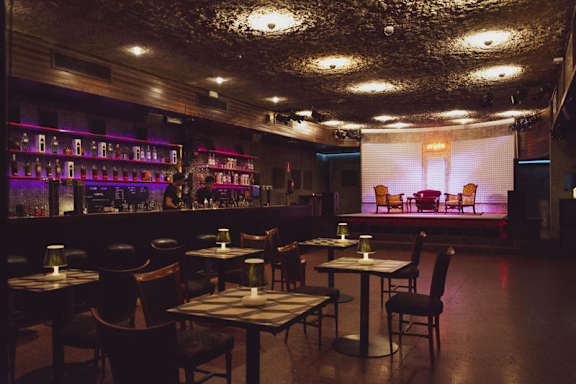 There's an on-site bar and restaurant that is popular with travelers and locals alike. It's a popular place to hang out, but because it brings in such a large and diverse crowd some guests feel it's hard to meet people. The bar is opened only on weekends during the low season, and the crowd stays late into the night so you should either plan to join the fun or bring some earplugs.
Common Areas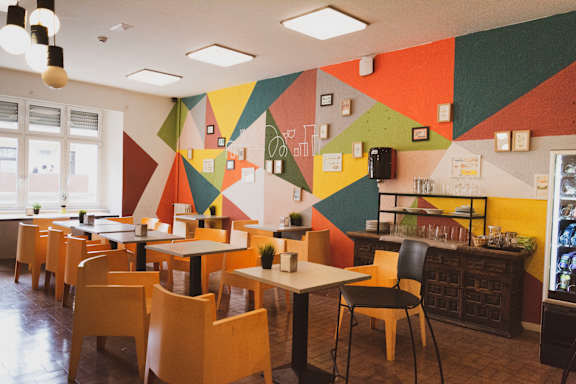 Most guests choose to hang out outside in the courtyard or at the bar, but inside there are rooms with tables and places you can hang out on your computer catching up family and friends back home.
Outdoor Space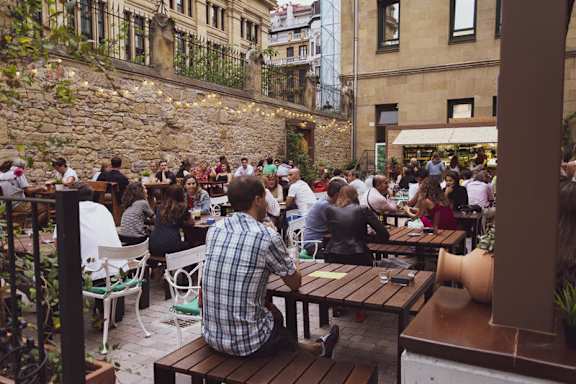 The rooftop terrace and the outdoor courtyard are the places to be at this hostel. It's the perfect place to soak up some sun and meet new people. There are tables and plenty of seating and the area can get crowded during peak times.
The Location
La Concha Beach
What's Nearby?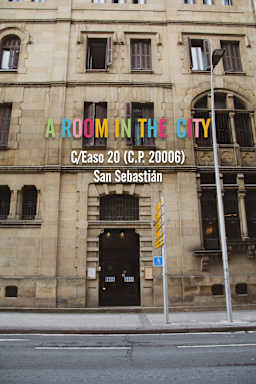 This hostel is as central as you can get. It's just a three minute walk to La Concha Beach and is just ten minutes to Old Town which has the best bars and clubs in town. Nearby there's also a grocery store so you can stock up on supplies.
Nearby Transportation
The airport is accessible by bus (45 minutes with a transfer) or taxi. Once you're at the hostel, you can walk to most of the places you'll want to hang out.
Amenities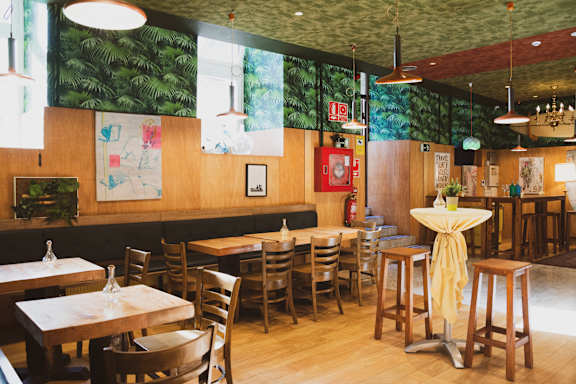 This hostel has the standard amenities available including Wi-Fi access, luggage storage, and housekeeping. There's an elevator that makes it easy to get your luggage to your room and a kitchen with very basic features (but no stove).
Staff
Some of the staff here are great with their recommendations, while others are a bit more pre-occupied. This isn't a place where the staff hang out with guests, but if you have a problem they're usually quick to address it and helpful.
Heads Up
Many guests complain that there's not a social atmosphere like they'd expected here. The noise level can also be a bit high, particularly on weekends when the bar is open late into the night.
A Room In The City Hostel
Do you have a favorite hostel that you would like to review? Let us know!