A cute, family-like atmosphere with very nice staff and a free glass of Sangria each evening! - Anonymous
What sets them apart?
This is a clean and relaxed hostel with a nice garden and a refreshing swimming pool.
Hostel Personality
Who's staying here?
This hostel is in a quiet neighborhood with a homey and relaxed vibe. It appeals to budget travellers who want a nice retreat where they can relax and enjoy a good night's sleep.
Insider Tip
It's a bit of a walk to the main tourist sights, but it's a nice way to explore more local areas. Most guests appreciate the walk because it let's them enjoy unique and local parts of Seville.
Lemon Garden Hostel Sevilla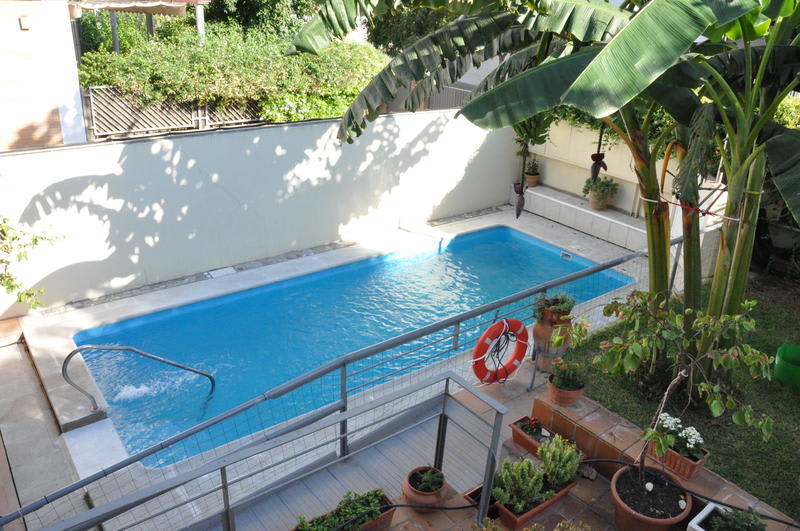 Lemon Garden Hostel offer a relaxing retreat in a quiet part of Seville. It's the perfect place to stay if you want to enjoy a good night's sleep. The hostel's pool is a great place to cool off after a hot day exploring the city. They also provide a free sangria, which you can sip in the beautiful garden.
The rooms are clean and the kitchen is a nice place to prepare meals. There are also dinners provided once a week and regular activities that guests can enjoy during their time here.
The Facilities
Dorms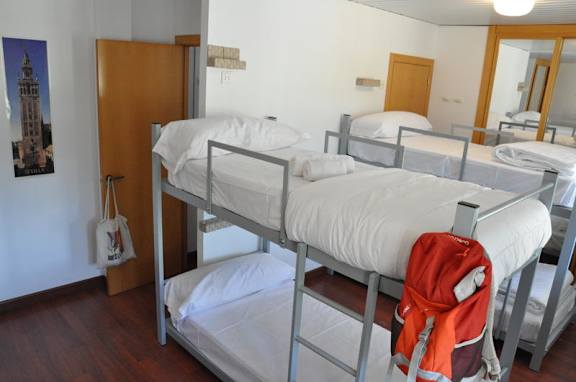 The dorm rooms sleep four, six, or eight people and are cleaned regularly. There are large security lockers available to guests and all bathrooms are shared. The rooms have air conditioning and heating, so the temperature is comfortable as well.
Bathrooms
The bathrooms have reliable hot water and good water pressure. All of the bathrooms are shared and they're cleaned regularly.
Common Areas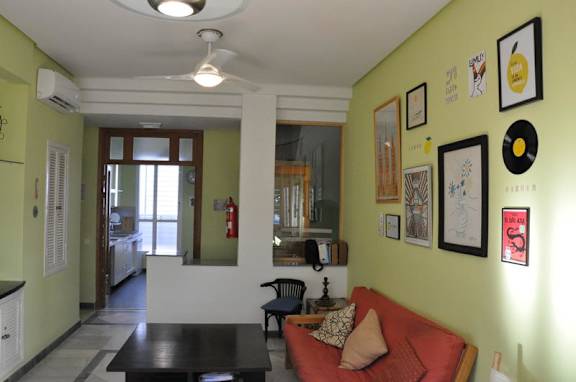 Inside there's a common area where guests like to play cards and board games. You can also relax and watch a show on the television or curl up with a good book.
Head to the market and cook your own meals in the hostel's kitchen. It's the perfect way to save a little money and enjoy a some home cooked food.
Pool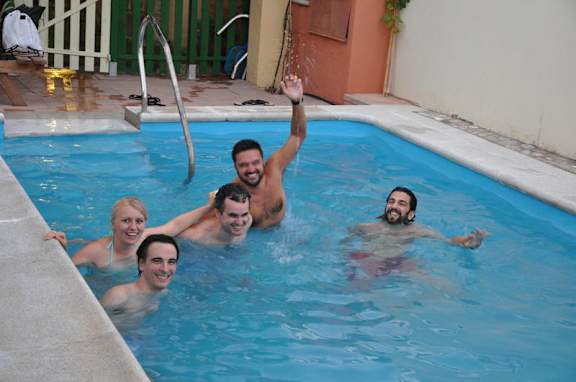 The pool is a favorite of guests who stay here. It's kept clean and cool so it's much appreciated on a hot summer day. Many guests consider the pool a must after a long day exploring the city. It's the perfect place to sip on your free sangria and relax with other guests.
Outdoor Space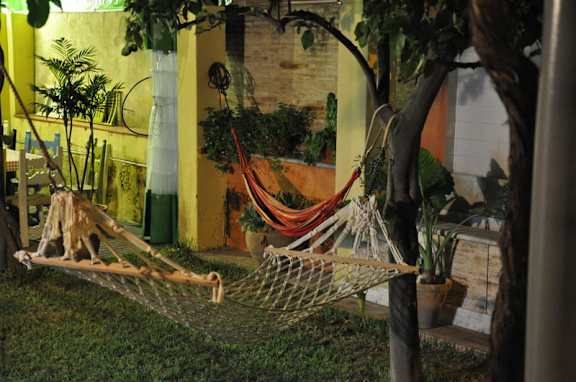 In addition to the pool, there's a nice garden area with seating and hammocks. This is one of the most relaxing hostels in Seville, so if you're looking for a quiet retreat then this is your place. Don't skip out on the continental breakfast (for a small price) that you can enjoy in the garden.
The Location
El Porvenir
What's Nearby?
This hostel is located in a quiet residential neighborhood where you can really enjoy the local experience of Seville. Most of the major tourist sights are about a twenty to thirty minute walk away, but guests usually enjoy the walk and exploring the area. There are also many parks nearby that are worth wandering through. If you want to get a feel for what local life is like in Seville, then this is a great place to stay.
Plaza de Espana is less than a fifteen minute walk away while the Alcazar is about twenty minutes away.
Nearby Transportation
If you're not up for the walk, there are buses that travel into Seville's historical center. You can reach the Seville Cathedral in about twenty minutes by bus.
The hostel is about half a mile from San Bernardo Train station and the airport is about 5.6 miles away.
Activities
This is a relaxing hostel where you can slowly sip a sangria while you chat with other guests. There are weekly group dinners that are a great way to get to know other guests. They also organize pub crawls and walking tours that let you explore the city.
Amenities
In addition to some pretty impressive amenities like the swimming pool, free sangria, and a nice kitchen, this hostel offers the standard amenities. There's Wi-Fi available, luggage storage, and a nice continental breakfast that you can purchase. There are also security lockers, bicycle rental, and coffee throughout the day.
Staff
The volunteers here are helpful and available to give you all kinds of travel information. You can get a free city map or ask about the nearby restaurants and bars. Most volunteers are travellers themselves so it's a diverse crowd with diverse personalities.
Heads Up
Some guests complain that the Wi-Fi can be a bit spotty here. Many staff members are incredibly friendly and helpful, but several guests have run into the occasional disgruntled employee. Also, heads up that the mosquitoes can get pretty bad outside, but there are screens on the windows to keep them from coming inside.
Lemon Garden Hostel Sevilla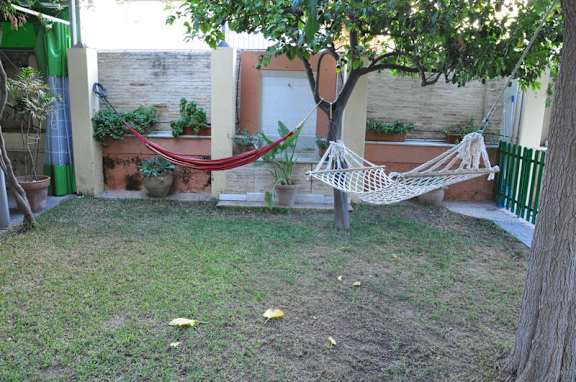 Do you have a favorite hostel that you would like to review? Let us know!