Sri Lanka is a beautiful island located on the Indian ocean. You can discover the beaches everywhere. Most individuals here pursue Buddhism, and we can say Sri Lanka is a Buddhist country. The two primary languages spoken here are Sinhala and Tamil. Although most of the Sri Lankan people comprehend English, so there won't be much problem for tourists!
Sri Lanka is famous for its history and heritage. Apart from beaches, Sri Lanka has many historical places and museums to observe.
Visas
You can get the Sri Lankan visa for about $30 USD for a stay of 30 days. You can apply for evisa from their official site
www.eta.gov.lk/slvisa
. If your country is eligible for on arrival visa, you can get the same.
When is the best time to visit Sri Lanka?
You can visit Sri Lanka anywhere between November to March, as this is the peak season where a lot of tourists tend to visit.
Flights to Sri Lanka
Bandaranaike International Airport is the primary airport in Colombo, Sri Lanka. Mattala Rajapaksa International Airport is another international airport in the country which is located in Hambantota. But the frequency of international flights is less when compared with Colombo airport.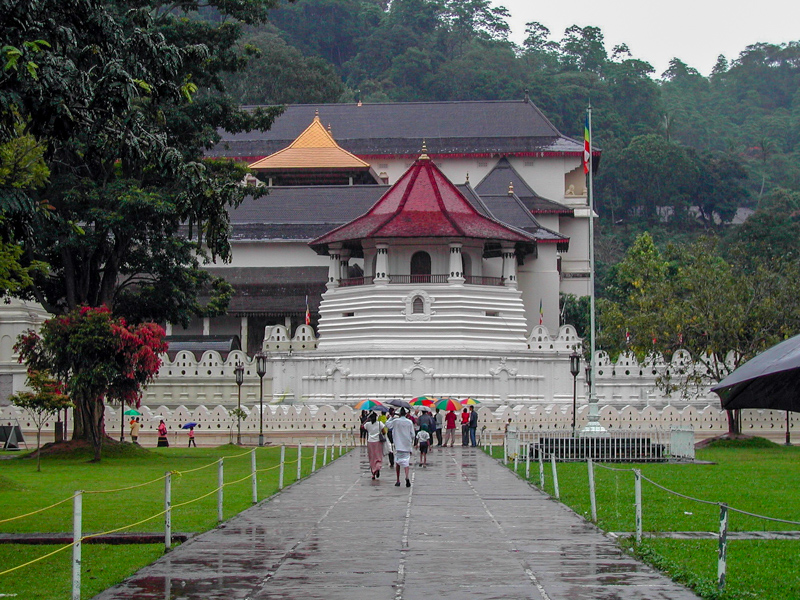 Transportation in Sri Lanka
The primary mode of transportation in Sri Lanka are buses and trains. I suggest you using buses and trains for long distance travel, where you can save some money. You can also use Tuk-Tuk (also called as auto rickshaw), for a shorter distance trip. Buses are not available to every place in Sri Lanka so that you can hire a Tuk-Tuk most cases.
Be careful while taking a tuk-tuk, as when they see a tourist asking a tuk-tuk, they will ask more money than the locals. Likely they will ask for double the amount. So, always bargain and fix the price before starting the journey.
You can also rent a scooter or a car and roam around.
Buses and trains are super cheap, but they are more crowded with the local people. If you are traveling long distance travel, take the train (if possible, get a second class ticket where you can avoid some crowd).
Tip: For long travel take buses and trains. For sightseeing use taxis.
On average, a bus ride of a few kilometers will cost you around 25 - 30 LKR. The same kilometer ride in a taxi will cost you around 250 LKR.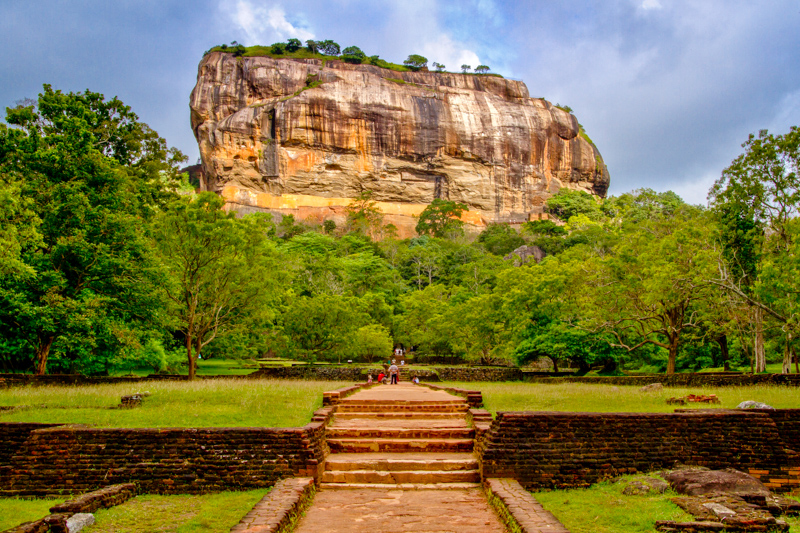 Hotel Stay
You can find decent hotels in Colombo for around $30 USD. Hostels are generally the option that is of the lowest costs. You can find some great
hostels in Sri Lanka here
. One of the highest rated of all hostels in Colombo is
Island Hostels Mount Lavina
.
Food in Sri Lanka
Sri Lanka is similar to India in many ways. The food is also comparable to Indian style. Mostly you will find rice and curries and rotis. The local foods are inexpensive. You can try them as well to save a few bucks from your pocket. On average, you will get a decent meal for 200 to 400 LKR.
Sim Cards
I recommend you to buy a local sim card either from the airport or from the local shops. The recommended one to get is from a carrier called 'dialog.'
A Suggested Itinerary
Day 1: Mostly you will be arriving at the Colombo International airport, as this is the largest airport in the country. The places to visit in Colombo are Galle face green beach, Colombo harbor, Red mosque, Dutch museum, Viharamahadevi Park, Biera lake, and the National Museum. All these places are near to each other. You can cover these places in one day. You can plan to stay overnight in Colombo.
Day 2: Visit
Dehiwala Zoo
or
Excel world entertainment park
in Colombo. Then, get an evening start from Colombo to Kandy by train, which is approximately 115 km travel. If you have more luggage, take a second class train ticket to avoid the crowd.
Day 3: In Kandy, you can visit places like Kandy lake, Buddha statue, the temple of sacred tooth relic, Royal botanical garden. Plan for an overnight stay in Kandy. You can get decent rooms in Kandy for about 10 usd per night. If you have time, do visit cultural dance show in Kandy for 10 usd.
Day 4: Start from Kandy to Ella; Ella is 137 km away from Kandy. You can see places like Ravana falls, Ella rock., Little Adams peak in Ella. Plan to do an overnight stay in Ella.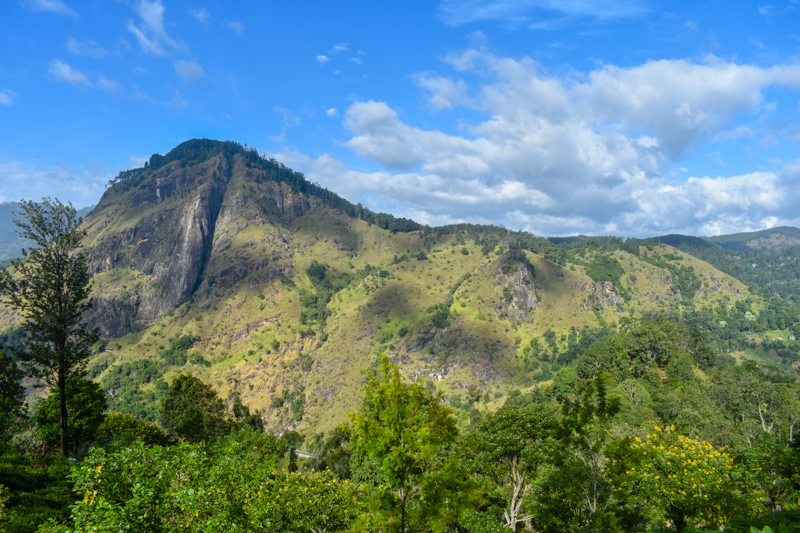 Day 5: Travel back to Kandy and roam around the local markets and spend your night in Kandy.
Day 6: Start your journey from Kandy to Dambulla by train. In Dambulla, you can visit places like Dambulla royal cave, Sigiriya, Pidurangala rock. Plan an overnight stay in Dambulla on day 6. Do note, Sigiriya is one of the famous places in Dambulla which attracts more tourists.
Day 7: Start from Dambulla to Galle. You can visit places like Galle Dutch museum, Galle lighthouse, Jungle beach, and Japanese pagoda. Plan an overnight stay there.
Day 8: It will be the last day on your trip. Start your journey from Galle to Colombo International airport.
Overall cost per day
You can cover all expenses, including transportation, accommodation, and food within $30 to $35 usd a day. See
travel costs for Sri Lanka
for more details.
Budget Saving Tips for Sri Lanka
The bargain is the key in saving your budget in Sri Lanka tour, which is unavoidable in all Asian countries. Mainly you have to use your bargain skills with tuk-tuk drivers. Bargain prices with two to three tuk-tuks before committing to one.
Always keep local Sri Lankan currency with you. There are many places where they won't accept credit cards.
Read more: What are the
places and attractions that any tourist Should see in Sri Lanka
?
Do not book any travel package for touring Sri Lanka. You can explore on your own. You will save more than 50% of your money if you travel on your own.
Keep in mind that most of the tourist attractions in Sri Lanka are free of charge. Only in certain places, you have to buy entry tickets.
Rent a scooter wherever possible. Choose bus transport instead of a Tuk-Tuk if you can walk and wait for some time. This will save a certain amount on your budget.
Don't check bus route options with tuk-tuk drivers. They often tell you there are no buses available for that site and may influence you to take a tuk-tuk. You can check bus route details with local people or with some shopkeepers.
If you have bigger luggage and you are traveling by local bus, consider buying an additional ticket so that you can keep your bags freely. This extra charge is nothing when compared traveling the same distance by tuk-tuks or cabs.
What should you buy before leaving Sri Lanka?
Sri Lanka is famous for its extensive tea estates, and you must buy Sri Lankan tea if you are a tea lover.
Handloom fabrics, leather items, antiques are famous in Sri Lanka.
If you have decent funds, try buying gems and pieces of jewelry which are very famous in Sri Lanka.
Conclusion
Sri Lanka is one of the cheapest countries to travel in Asia. No doubt about that. You can manage everything under 40 usd a day, including everything. I recommend you to visit Sri Lanka for at least for seven days.
Try to combine your tour to
India
if you have more days to spend. You can save much on your flight ticket.