Park City is the ideal ski destination for families. There are plenty of amenities and activities that the entire family can enjoy. From ski lessons for every age to family friendly restaurants and shopping, there really is something for everyone.
Park City Mountain
Park City Mountain Resort is a famous ski resort that attracts world renowned skiers and casual enthusiasts alike. In the past, the resort was two separate villages – Mountain Village and Canyons Village – but in 2014 they combined into one and are connected by a gondola. This is now the largest ski resort in the United States. The large size means that there's always something to do and there are plenty of activities that the whole family can enjoy.
The area has 341 trails, 41 lifts, 7 terrain parks, one super pipe, one mini pipe, and ski-in ski-out access to Main Street.
The resort also has a number of great restaurants, activities, and more that the whole family can enjoy.
Below are a couple of our favorite family friendly properties in the area.
This two bedroom condo
is right in town and has enough room for the whole family.
Another two bedroom property,
this condo has a hot tub
and is conveniently close to the town ski lift.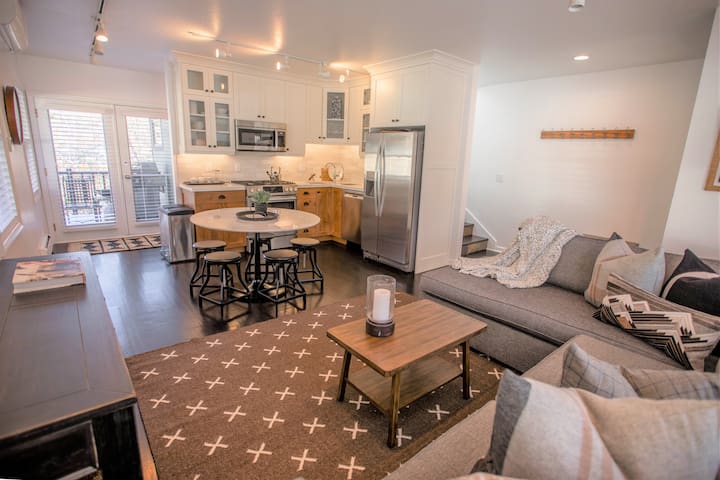 Centrally located near the other two properties,
this condo is another family friendly option
.
Old Town and Main Street
Old Town and Main Street are at the heart of Park City's history. The area was made famous by mining, but today it's the place to hang out, socialize, and enjoy great meals. The area is filled with restaurants, galleries, and boutique shops and the historic architecture only adds to the charm.
Whether your family enjoys shopping, dining out, or catching a show at the theater, Main Street is the place to be. Below are a few of our favorite family friendly places to stay in the area.
This charming place
is just a couple minutes walk from Main Street. It's also close to great hiking and a number of activities that your whole family will enjoy. The owner is responsive and helpful, the property is very clean, and the amenities are nice.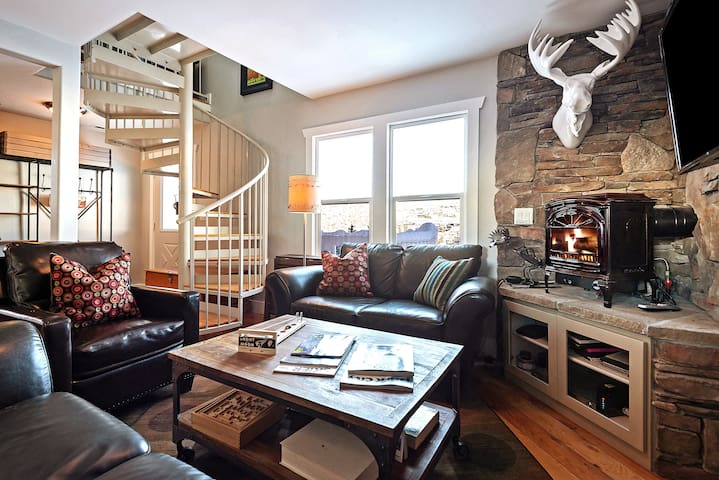 Larger groups and families love
this quirky home
with its wood burning fireplace and beautiful view. It's basic but comfortable, and offers a great value for the money.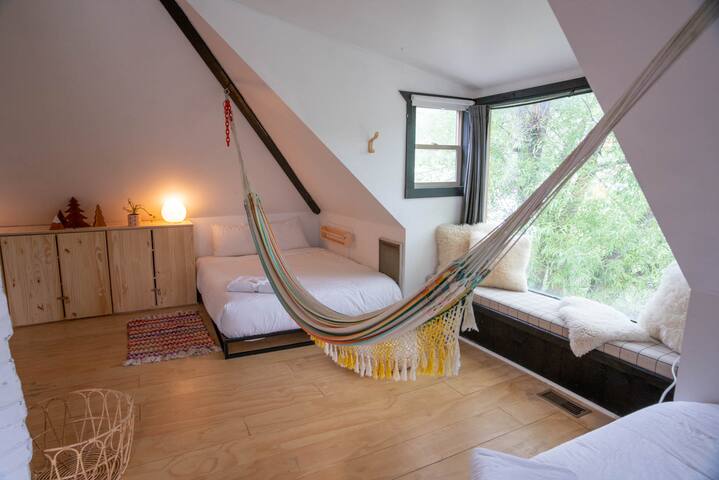 This home is also well located
, and within walking distance to Main Street. It's clean and well furnished with a nice view, and a porch that guests enjoy year round.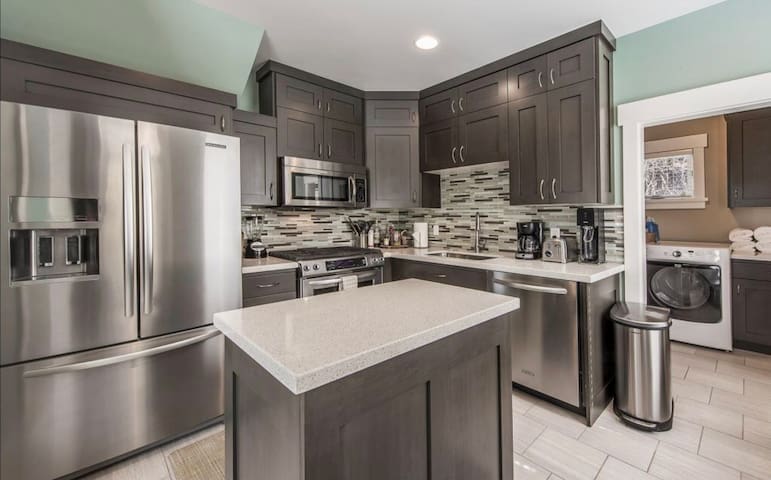 Deer Valley Mountain
Deer Valley is an upscale ski resort area in Park City, Utah. Families appreciate all of the amenities provided at the resort including free ski valets, shuttles, and more. This is also a ski only resort with lots of boutique shopping and excellent restaurants. It tends to be less crowded than other nearby ski areas, which many families appreciate as well.
Deer Valley offers world class ski lessons that the whole family can enjoy. There's also very reputable childcare available, so parents can enjoy a little kid free time while their kids have a blast hanging out with friends.
With all of its amenities, you can expect to pay slightly more for a visit to Deer Valley. For many families it's worth the higher price tag. Below are some of our favorite properties for families in Deer Valley.
This 3BR condo with 5 beds
is perfect for a family because it's in a quiet setting but still convenient to everything. There's a great kitchen if you're planning to prepare your own meals and enough space for a family to sleep comfortably.
Families love the location of this condo
. It's accessible to everything you could need, including skiing, biking and hiking trails. There's also a pool and hot tub that you can use, excellent views, and everything you could need to enjoy your vacation.
This condo is just a couple minute's walk
from Silver Lake Lodge and Sterling Lift. It's a cozy place to stay with a gas fireplace, comfortable bedrooms, and enough bathrooms for a family to comfortably spread out. Guests also love the hot tub!
Another great condo for families,
this property is about a five minute walk
from the ski lifts and village. It has impressive views and nice amenities that families enjoy.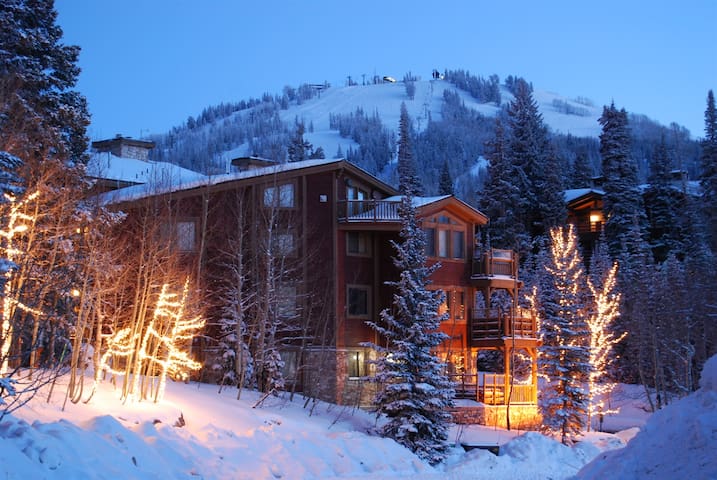 This condo is a great location for skiing
. Guests enjoy the hot tub and wonderful views and families appreciate the quiet setting that makes a great retreat. Kids will love the bunk beds and the extra space.
Kimball Junction
Kimball Junction is an excellent option for families that want to visit Park City on a budget, and still enjoy everything that the area has to offer. Kimball Junction has tons of kid friendly activities, great local restaurants, and year round things to do that make this area fun for the young and old alike.
The Utah Olympic Park is not to be missed. You can enjoy ziplining, an alpine coaster, bobsledding, and more. Other fun activities in the area include bowling, shopping, or visiting nearby nature areas.
Kimball Junction is also well connected to nearby ski resorts through a comprehensive transit system.
Below are a couple of our favorite properties that are great for families.
This large three bedroom property
is perfect for families that need a lot of space. It's conveniently located, but also in a quiet area that guarantees plenty of relaxing family fun.
This property is about 15 minutes away from everything
, but it offers a very clean setting, a hot tub, and comfortable beds. It's also a great option for families traveling on a budget.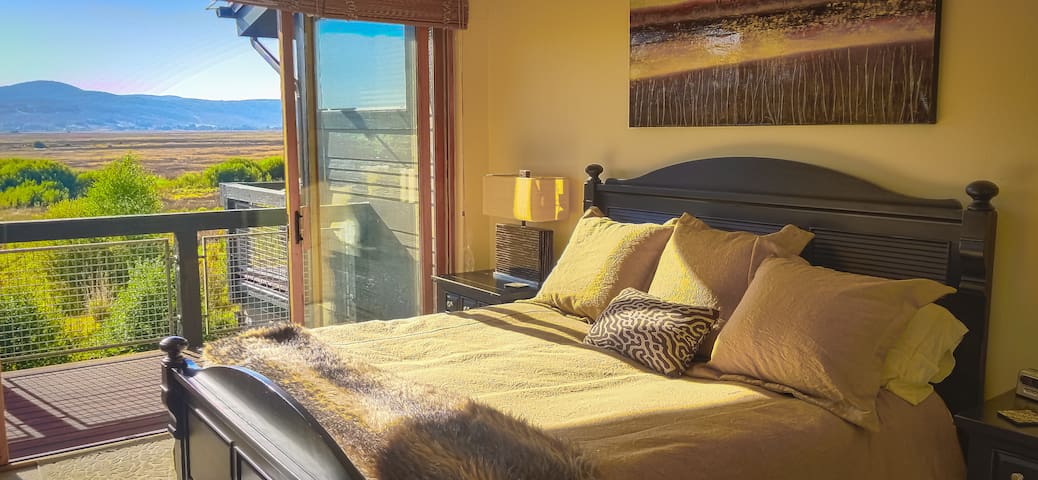 Guests love the impressive views and easy access to the hiking trails that
this property offers
. It is a great option for a medium to large sized group, as it sleeps up to 12 people in comfort.
Happy Travels!