Adventurous couples and romantics alike enjoy everything that Vail has to offer. From the world class skiing (or hiking) to the top rated restaurants, there is plenty for couples to enjoy in the area – whatever the season. The scenic mountain backdrop will make the perfect setting for a romantic getaway, and the activities, shopping, and atmosphere can't be beat.
We've put together a list of some of the best places to stay in and around Vail for couples. If you're looking for a romantic getaway no matter what season you plan to visit, then any of these vacation rentals and AirBnBs will make a good choice for your trip. And many of them are fairly affordable, too.
Vail is a very walkable area, but even if you choose to stay a bit outside of town, there are plenty of shuttles and buses to help you get around.
Vail Village
If you're looking for luxury, then
Vail Village
has it. It's the perfect place to base yourself to enjoy the area's top notch skiing. There are boutique shops and world class restaurants as well. The European style architecture only adds to the ambiance
This area is filled with luxury hotels and resorts. Everything is very accessible with most things being walkable. If you're not up for the walk, there are shuttles and ski valets as well. Below are some of our favorite rental properties for couples who are hoping to experience it all.
Village Inn Private Condo
This condo is all about location, amenities, and luxury. It's right in the heart of Vail Village, and it's a great price for the location and amenities. You will also have access to the hot tubs, pool, and gym of the complex. The living room and kitchen are fantastic. Relax in front of the large fireplace, or cook your meals in the high-end fully-equipped kitchen. And since you're right in the heart of Vail Village, you can walk everywhere in town or just hop on the ski lifts.
Heart of Vail Studio
This cozy studio condo is another perfect option for couples. It's also right in the heart of Vail and is a great value for the price. With a full kitchen and large living room area, any couple would be comfortable here.
Convenience + Style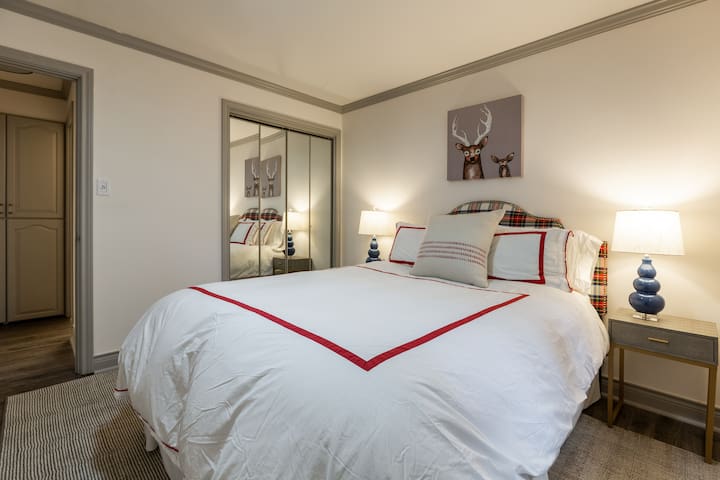 This is another affordable condo that's the perfect size for a couple. It's near everything and well maintained. It's also on the basement level so it stays cooler than most properties during the summer months.
Golden Peak
Golden Peak is located right at the base of
Riva Bahn Express Lift
, which you can take to Vail's Terrain Park and the bottom of Northwoods. It's also just a short five minute walk from Vail Village. Don't be surprised if you spot some world class skiers in the area, as this is a popular training area for national ski teams.
There are a number of nice properties in the area for rent on AirBnB as vacation rentals for couples.
Vail Trails Chalet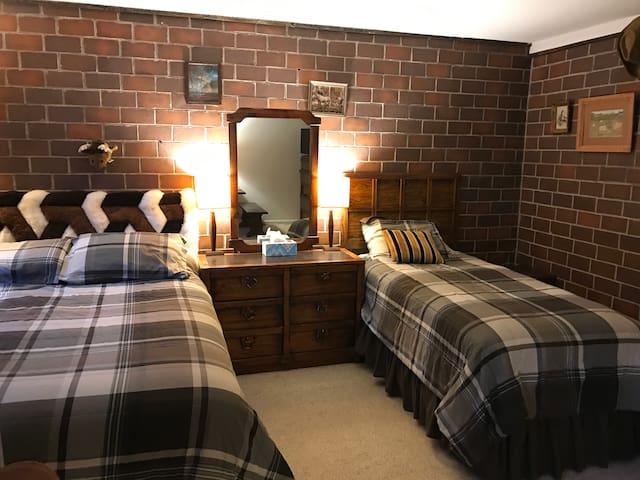 Everything you could need is within a five minute walk of this condo. It's a clean and comfortable option for couples that want convenience in a quiet space.
Lionshead
Lionshead is another popular area in Vail. From here you can walk to Vail Village in about 10 or 15 minutes, or there's a complimentary bus that runs frequently. Lionshead is also very quaint and pedestrian friendly, and it has excellent restaurant options, shops, and a fun mountain vibe. This village offers access to the Eagle Bahn Gondola and Born Free Express Lift.
Couples enjoy the variety of condos, resorts, and hotels that are in the area. Below are just a couple of our favorite property rentals.
Eagle Bahn Studio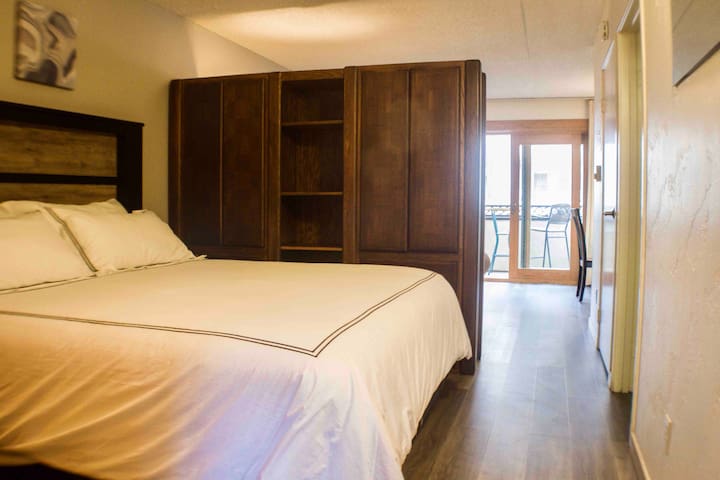 This cozy little condo has a charming balcony that looks out on Lionshead Village. It's a simple but affordable place to stay that's right in the heart of Lionshead. It has a full kitchen and some very nice amenities.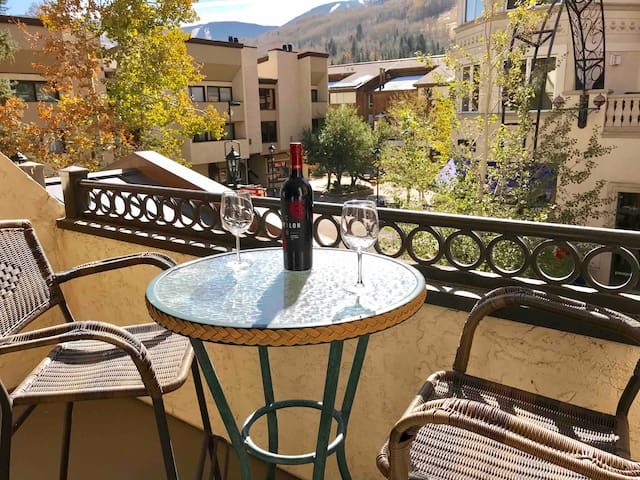 Premier Location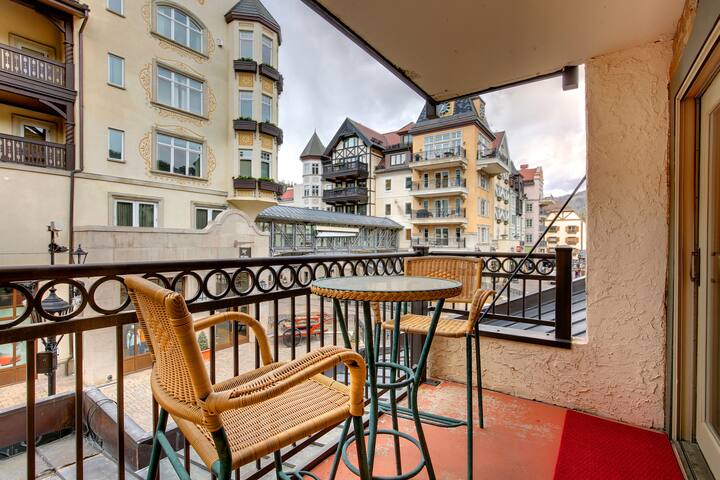 Another affordable condo, this property is in a great location in Lionshead. It's small, but the perfect size for a couple who wants to be near everything.
East Vail
For couples that want a little more affordability, or a quieter setting, East Vail is a nice option. The area offers a peaceful residential setting that's less touristy than Vail Village. There's a complimentary bus service that can get you into town in about 15 to 25 minutes, depending on where you're staying. The ride travels through beautiful scenery and it's a fun time to chat with locals. Alternatively, you could drive into Vail Village, but you can expect parking to cost about $25 a day.
Most of the accommodation options in this area are condos and affordable hotels. Below are a few of our favorite options for couples.
Remodeled High-End Condo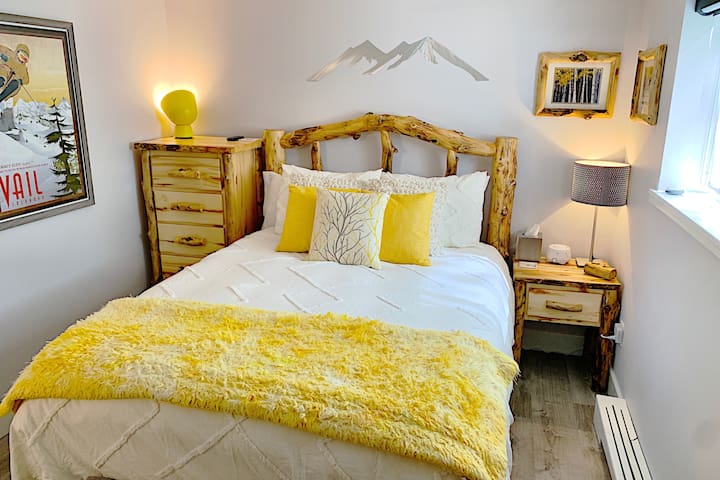 This trendy condo is clean and modern. It's the perfect place for couples who want to grill and prepare some home cooked meals, enjoy hiking, and soak up Vail's skiing scene. You'll also have access to the pool, hot tub, tennis courts, and gym of the condo building. The kitchen is new and fully-equipped, and the bathrooms are luxurious.
The price is affordable, too
.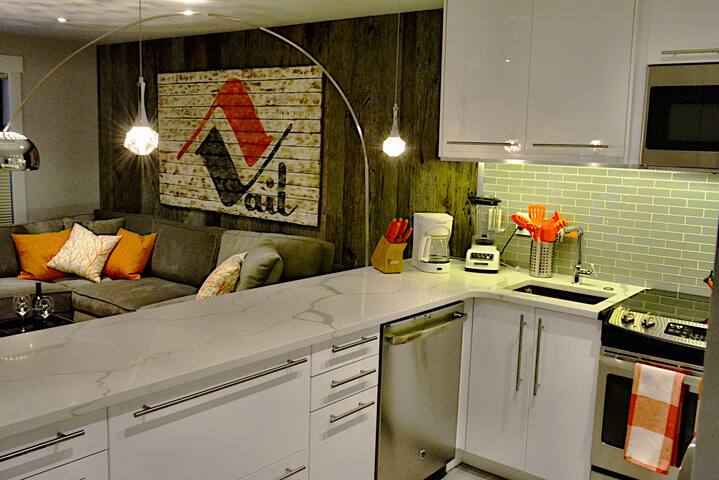 1 BR Condo on the Bus Route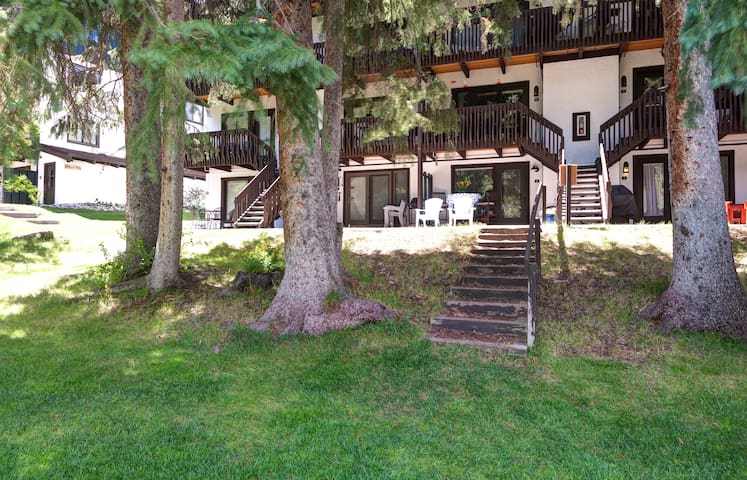 This condo offers the perfect escape from everything. It has beautiful views, impressive hiking, and a scenic setting that makes the perfect retreat for couples hoping to enjoy some peaceful time together.
West Vail
West Vail is about 10 to 15 minutes from East Vail. The two main areas for properties are North and South Frontage Road. North Frontage Road is where you'll find the communities of Chamonix and Sandstone as well as two grocery stores and a handful of restaurants. There are also residential communities on South Frontage Road like Matterhorn and Intermountain, as well as a few hotels.
Gore Creek Condo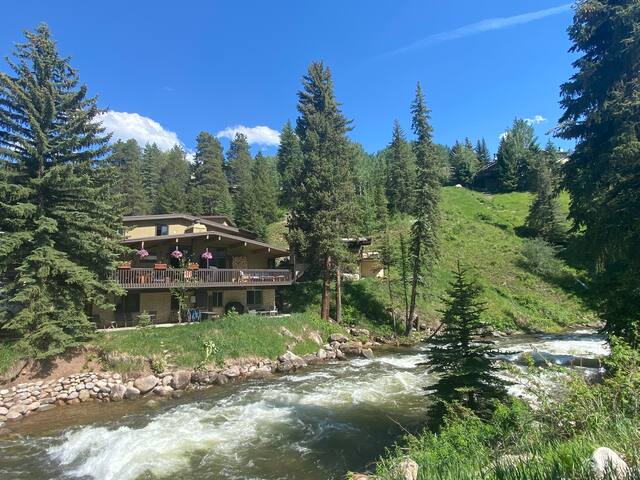 This condo offers couples a serene setting right by the water. The patio is a great place to soak up the area's nature. It's also a clean and comfortable place to stay.
Mariott's Streamside Birch Resort
This comfortable vacation rental is clean, modern, and walking distance to a number of restaurants as well as the grocery store.
Happy Travels!
For more ideas about places to stay in Vail, you might also be interested in
Places to Stay in Vail for Families
.