Saint Thomas On a Budget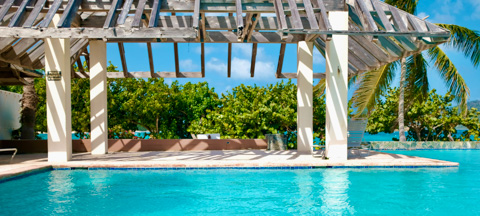 Saint Thomas is a beautiful island in the U.S. Virgin Islands. Together with St. John, St. Croix, and Water Island, it forms the unincorporated territory of the United States. The island is also home to the territorial capital and port of Charlotte Amalie. The island's population is just over 50,000, which is slightly less than half of the territory's total population.
Saint Thomas's temperature is relatively consistent throughout the year. January's high temperature is usually in the high 80s Fahrenheit and August highs are in the low 90s Fahrenheit. Lows are usually in the mid to high 70s Fahrenheit throughout the year. Precipitation is highest during the fall months and lowest during February and March.
Sights
Most people go to St Thomas for the ocean and outdoor activities. If you're looking for sights and attractions, however, you'll find some interesting places in Charlotte Amalie. The town's harbor is incredibly beautiful and has many sailboats and yachts. Paradise Point is a great place to take in a view of the harbor and city. Other sights within town include St Thomas Synagogue, Frederick Lutheran Church, and 99 steps. Outside of Charlotte Amalie you can visit Coral World Ocean Park, which allows you to get close to Caribbean marine life. You can also visit Fort Christian, which is a Danish built fort from the mid 1600s.
Neighborhoods
St Thomas is only 31 square miles in size, but it has several notable cities. The largest two cities are Charlotte Amalie and Red Hook. Charlotte Amalie is a port for many cruise ships and has a variety of places to visit. Frenchtown is a good place to grab dinner and drink. Red Hook is also referred to as East End and has a slightly more active nightlife with some good restaurants. There is also ferry service to Saint John.
The island also has many popular regions to visit. Magen's Bay is a beautiful bay with white sand beaches and several good bars to relax at. Hull Bay is the best place on the island to try your hand at surfing. Brewer's Bay is a small beach near the university. Sapphire Beach is a beach resort with some snorkeling, a pool, and a nice beach. If you're looking for the area's best snorkeling head to Coki Beach. Secret Harbour is a private resort but visitors can use the beach.
Activities
There is no shortage of activities you can try on Saint Thomas. Paragliding, golfing, tennis, snorkeling, scuba diving, surfing and kayaking are just an example of the options that are available to you on the island. Some people prefer to simply relax on the beach or take in a drink at the bar, but if you're looking for an adventure sport, there really is no shortage of them on Saint Thomas Island.
Food and Dining
There are many restaurants at various resorts around the island. These restaurants range from budget to high end, but prices in general are marked up. There are also a few independent restaurants around the island. These restaurants can be a good value with decent food at reasonable prices. Seafood is readily available at most places. You can also find delis and cafes that have good lunch menus. Spanish-Caribbean and West Indian food are also available.
Most resorts and restaurants also have bars or nightclubs. Alcohol is quite expensive on the island, so most bars are geared specifically to tourists.
Transportation
You have several transportation options for exploring St Thomas. Many people choose to rent a car because this gives them the greatest flexibility to see and experience as much as possible. If you're not interested in renting a car, there are several tours you can book to see the entire island. The cheapest tours are bus tours. These tours often come with large crowds and a limited number of sights, so if you have the money to spend it is recommended that you book a private tour instead. Buses have trouble accessing some parts of the island so you may find your experience limited. Whatever your preference, your easiest option is to inquire at your hotel where they can easily set you up with a guide or tour company.
For shorter trips, taxis are a decent option, but they can be somewhat expensive, particularly if it is late at night. Once you've arrived at your destination, walking is usually quite easy.
There are also ferries to several parts of the island. Ferries leave from Charlotte Amalie and Red Hook and travel to other islands every couple of hours.
Related:
Looking for a
party hostel in Costa Rica
or
Cancun
? Looking for a
budget hostel in Mexico
or
Costa Rica
?