Vienna Hostels & Hotels Near the Opera House
Vienna is the capital of Austria and is by far the country's largest city. It's also one of the most culturally rich cities in the country. It's a popular place in Europe to visit because of its history, music, art, and cuisine. Travelers, backpackers, tour groups and students all flock to Vienna to experience all that it has to offer.
The area around the State Opera House is a great place to base yourself. It's near many of the grandest buildings in Vienna and is very centrally located. The neighborhoods in Vienna are diverse and you can see and experience a lot if you base yourself in this convenient area.
How much do hostels in Vienna cost?
| | |
| --- | --- |
| Average Dorm Price | $18 ($10 to $35) |
| Average Double Private Room Price (in a hostel) | $59 ($25 to $99) |
Dorm Bed:
$
10.00
Private Room:
$
27.00
Overall Rating:
91%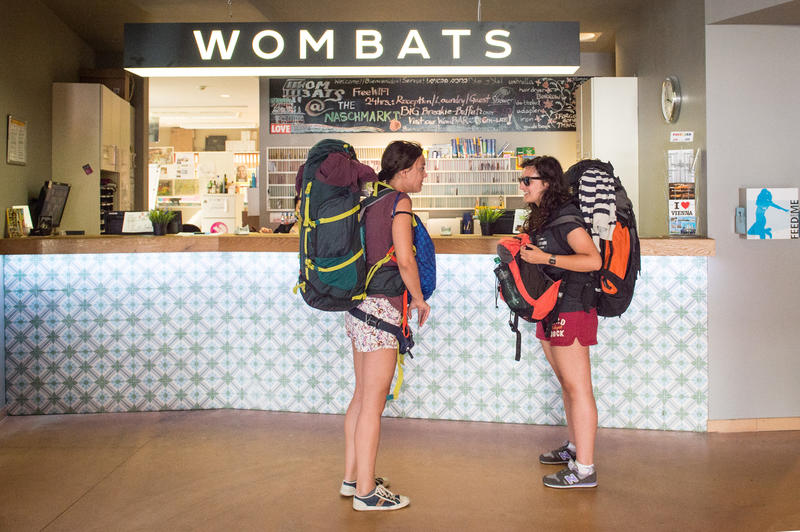 This popular hostel is centrally located at Vienna's Naschmarkt. It's the third hostel from this chain and it's in close proximity to many attractions as well as public transportation. You can easily reach the old town and the U-Bahn stop Kettenbruckengasse.
The hostel has recently been refurbished and has a wonderful character. There are elevators available to help you access the five floors that make up the hostel. Amenities available to guests include free luggage storage, internet and wi-fi service, a breakfast area, a kitchen which guests can use, and free travel information. Rooms include linens, private bathrooms, and key card access.
The hostel is close to many interesting parts of Vienna including nightlife, opera houses, Freihaus Quarter, and Karl's Church. The State Opera House is 1.3 kilometers away.
Rechte Wienzeile 35
,
Vienna
,
Austria
,
This comfortable and upgraded hotel in a great place near shopping, restaurants, markets, and all of the sights of the city. The rooms are modern and comfortable but the character for the hotel is impressive. There is a breakfast buffet available to guests as well as free wi-fi access.
The hotel is near many of Vienna's most popular sights including the Hofburg Imperial Palace and the Albertina Museum. It's also very close to some of the best shopping streets. Public transportation is not far away. There's a bus stop very close by and multiple underground stations are a short two minutes walk away.
The hotel has different sized rooms available that each have a private bathroom, safety deposit box, television, telephone, and more.
Mariahilfer Str. 58
,
Vienna
,
Austria
,
This hotel is located on a peaceful side street in the middle of Vienna. It's a great place to base yourself during your visit to the city. It's located between the Karlsplatz and the Naschmarkt market where you can buy all kinds of fruits and vegetables. There's also a flea market on Saturdays. Also nearby is the Kettenbruckengasse station and many famous landmarks.
The rooms are equipped with a private bathroom, telephone, television, mini bar, safety deposit box, and air conditioning. There are full apartments that include kitchenettes and family rooms as well.
Other amenities available to guests include free internet access, a large breakfast buffet, and nearby parking for 18 euros a day.
Mariahilfer Strasse 57-59
,
Vienna
,
Austria
,
Dorm Bed:
$
13.82
Private Room:
$
29.04
Overall Rating:
64%
This hostel is in a great location. Even though it is very close to metro stations, they claim you won't need to use them because everything you would want to see in Vienna is within walking distance to the hostel.
They offer all of the standard hostel amenities except a cooking stove. Prices are good and guests can enjoy luggage storage, internet access (WiFi), hot showers and linens.
Lindengasse 4
,
Vienna
,
Austria
,
Share This Article