Have you been searching for a destination to visit during the winter months? If so, your search might as well be over- Phuket is the place to be! In fact, it is the largest island in Thailand and is the home to about a quarter of a million people who are mainly Thai and Chinese. Many tourists from all over the world have their eye on this incredible Thai island. If you're planning to travel from Bangkok to Phuket, or from anywhere else, here are a few places that should be on your must-visit list.
1. Visit the beaches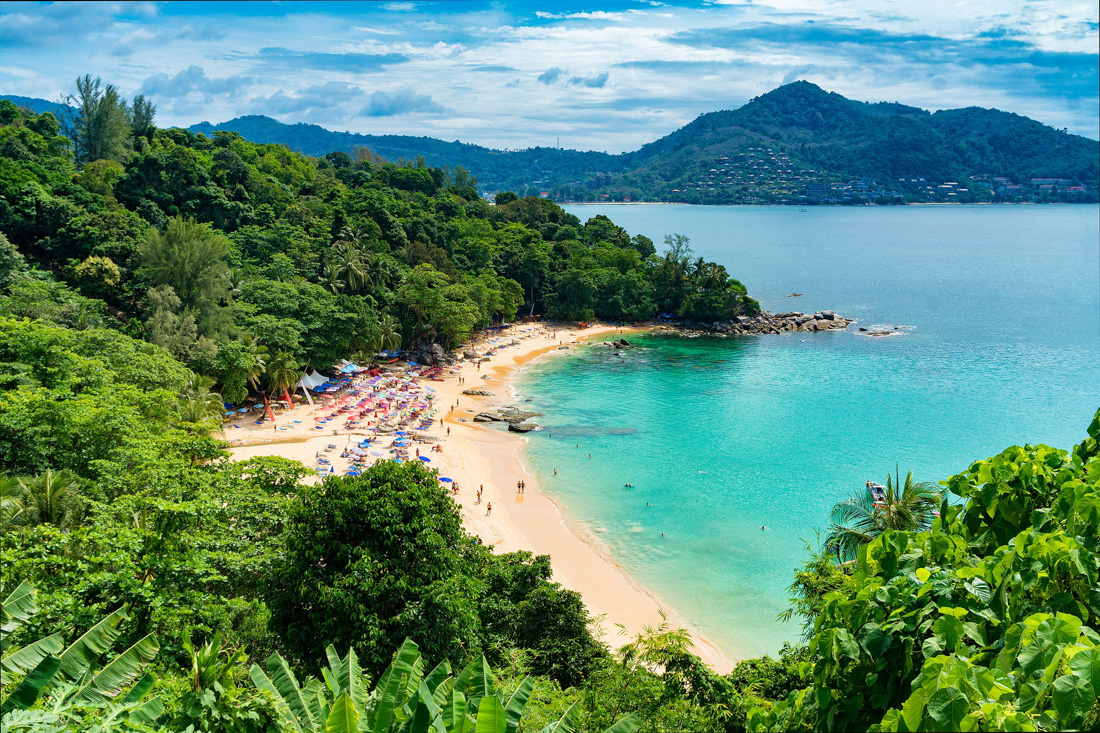 We all love the breeze and watching the sunset in the evening while on the beach. Phuket being an island, has many pristine beaches that you can enjoy while sipping a cold beer and watching the sunset with your loved ones. There are also many beach activities that you can do, including swimming, jet skiing, beach volleyball, beach football, snorkeling and much more.
Some of the most popular beaches include the famous Kata Beach, Kata Noi beach, Freedom beach, Ya Nui beach (one of the smallest), paradise beach, Karon beach, and Kamala beach. If possible, make a point of visiting as many of these beaches as possible. One thing that stands out in all of them is the breathtaking views that they all offer. And if you love some nightlife, then you can also visit the many beach clubs that with great music, a lively atmosphere, and all night hours that keep the party going until the morning. At the beachside hotels you can also enjoy some first-class meals made by the best chefs in the area.
2. Visit the Big Buddha of Phuket
A trip to Phuket is not complete without climbing the big Buddha. It is a white marble statue that is about 45m tall which is found on the south side of Phuket at the top of Nakkerd hill. It is an incredible masterpiece and the views offer great photography opportunities. There is a well-paved path that will help you get to the top of the statue and the views are well worth it. You will get to see Kata Beach, Phang Nga, and Chalong Bay. Keep in mind that the Big Buddha is a very sacred and religious place, which means that anyone visiting should dress appropriately. However, if you only packed short skirts and shorts, worry not! The security at Big Buddha will give you a sarong to wear at the entrance. To get there (and other places) check out this great tour of Phuket.
3. Visit Elephant Sanctuary Parks
Elephants are majestic animals and you have the opportunity to learn more about them at Phuket's various elephant parks. These include the Phuket Elephant Sanctuary, Elephant Jungle Sanctuary Phuket, Elephant Retirement Park, and Phang Nga Elephant Park. You will get the chance to learn why it is not advisable to ride the elephants. You can also give the elephants a mud bath that they really enjoy. You will also have the chance to take amazing pictures beside the elephants. We suggest this trip, but other options are available, too.
4. Tour the Chalong Bay Rum Distillery
This is your chance to enjoy the famous whiskeys that Thailand is known for. If you love rum, then you should definitely tour the Chalong Bay Rum Distillery. In the tour, you will learn a lot about how the rum is produced, the equipment used, and much more. Also, you will have the time to sample the white rum, which is made of locally harvested sugarcane. There is also a cocktail bar where you can get to learn how to make some of the amazing cocktails made from the rum. Use your new skills to impress your family and friends when you go back home. 
Take Away
There is no doubt that Phuket has a lot of tourist attractions that you can visit, well beyond the famous beaches. Make sure you explore the island in depth if you want to fully appreciate all that Phuket has to offer.

Bryan has visited exactly one more country than his wife, and she won't let him forget it! Also an avid photographer, he enjoys entrenching himself within the local culture in order to learn more about the people of a place. He is the co-founder of Budget Your Trip and loves a good adventure, an exotic meal, or a passionate conversation about global events.