Best hostel in Florence! Great staff, rooms, and amenities! Very clean! They even have a great little spa with indoor pool, sauna, and steam room! - Anonymous
What sets them apart?
This hostel has some of the best facilities you'll find in any hostel anywhere. There's both an outdoor and indoor pool as well as a sauna so don't forget your bathing suit! The facilities are clean and modern and the breakfast is good, but a bit expensive.
Hostel Personality
Who's staying here?
This is a huge hostel with many rooms. It's popular with all types of travelers of any age and nationality. There are groups of all sizes, and larger school groups aren't uncommon. If you're traveling alone, it can be a bit hard to meet people other than your dorm mates, but the hostel facilities appeal to everyone.
Insider Tip
Check out the grocery store down the street. It's cheaper to grab some food and make your own breakfast than to purchase the one offered by the hostel.
PLUS Florence
This hostel is all about the facilities! There's a pool and sauna, an on-site bar and restaurant, and a rooftop terrace. The hostel itself is quite large, with a wide diversity of room types and sizes. The staff are friendly and do a great job handling the large number of people that pass through the hostel.
The hostel is near the train station and walking distance to many popular sights in Florence. The rooms stay pretty quiet despite the hostel's large size so you can enjoy a quiet night's sleep.
The Facilities
Dorms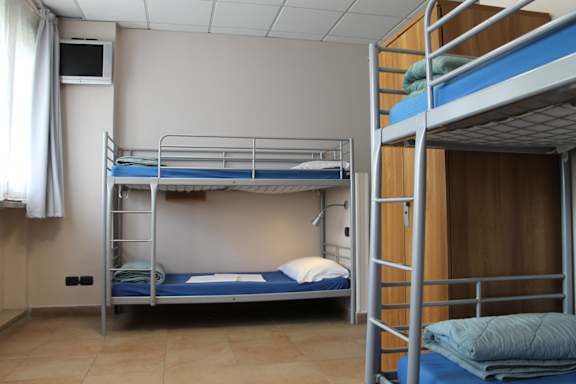 This hostel has four, six, and eight bed dorms that are a good size with the standard furnishings. There are also female only rooms that sleep between four and eight people. It's not uncommon to get bumped to a better room if the accommodation isn't full.
Some rooms have single beds while others have bunk beds. There are private reading lamps, bed linens, blankets, and pillows. Each guests is also given a security locker that is a decent size.
The female only rooms are slightly better decorated with a vanity table and mirror, nice towels, hair dryers, and even a cosmetic pack.
Private Rooms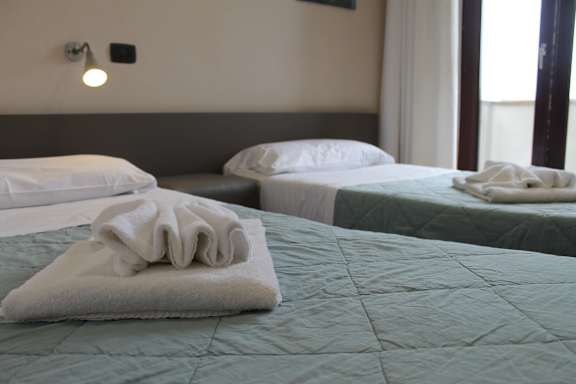 There are also private rooms available if you'd like a little space to yourself. There are single, twin, double and three bed rooms to choose from and each room has basic furnishings and an en-suite bathroom. The three bed room has one double bed and one single bed.
Bathrooms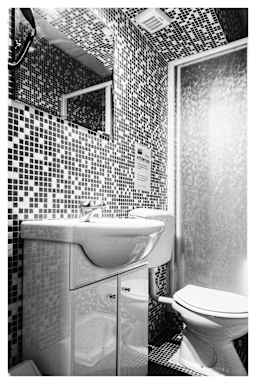 Conveniently, all of the rooms, both dorms and private rooms, have en-suite bathrooms including a shower and separate room for the toilet. The bathrooms are kept clean, the showers are hot, and they're all in good condition. Like the rest of the hostel, the bathrooms are modern and reliable.
Restaurant
Plus Florence has a convenient on-site restaurant and bar where you can grab a bite to eat or enjoy their all you can eat breakfast buffet. The restaurant offers simple appetizers, entrees, burgers, and pizza. It's a nice option if you don't have time to head out into Florence and eat. In the evening you can enjoy a cocktail or cold beer on the outdoor terrace. The hours are longer during the peak summer months when the bar opens earlier and stays open later.
Pool
Don't forget your swim suit! This hostel has a small but nice outdoor pool where you can cool off with a refreshing swim. Around the pool is a deck with lounge chairs, so even if you're not up for swimming, this is the perfect place to relax and soak up the sun.
Too cold to swim outside? There's also an indoor pool available! Take a quiet swim or exercise for a bit before heading back into Florence to explore the city.
The Location
Santa Maria Novella
What's Nearby?
This hostel is conveniently close to the Santa Maria Train Station, which is about ten minutes away. It's a bit outside of the touristy part of Florence, and the area stays pretty quiet because you won't find the large crowds. You can walk into the historic center of the city in about 15 minutes. The Duomo is about fifteen minutes away and the Uffizi Gallery is about 20 minutes away. Santa Maria del Fiore Cathedral is just half a mile away.
In the area right around the hostel you'll find several other hostels and cheaper hotels. There's a few cheaper restaurants as well as a grocery store where you can pick up some food to make your own meals.
Nearby Transportation
This hostel is convenient for arriving and leaving Florence. It's just a ten minute walk from the Santa Maria Train Station, which is how most people get into the city.
Amenities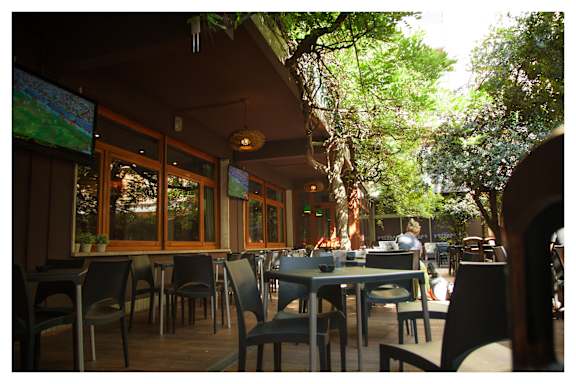 This hostel is all about the amenities. From the pools to the fitness center and on-site restaurant, there's really everything you need here. There are also laundry facilities available, Wi-Fi throughout, and all kinds of travel information. There's an all-you-can-eat breakfast served every morning for an additional price or vending machines where you can pick up a snack. It's hard to find a hostel that offers as much as this one.
Staff
The staff here are great and they do an excellent job organizing the large crowds that pass through this hostel. Whether you're traveling with a larger group or by yourself, you'll appreciate the personal attention that the staff offers each guest.
Heads Up
This hostel offers some of the best facilities you'll find, but with the large size comes a bit of an impersonal vibe. It can be hard to meet people outside of your dorm room, which solo travelers sometimes complain about. The hostel is also a bit outside of the main touristy area, but this makes for a quiet night's sleep.
PLUS Florence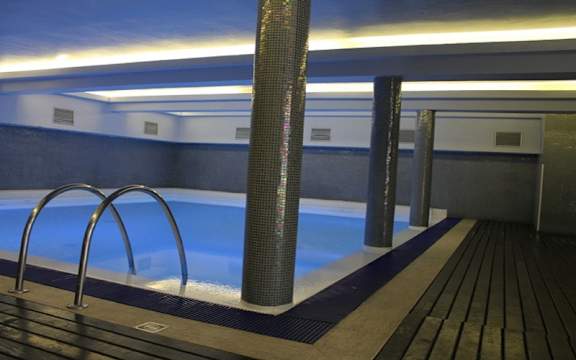 Do you have a favorite hostel that you would like to review? Let us know!