Antigua Guatemala, probably the most visited place in all of Guatemala, is a small city that is packed with many amazing things. But with many amazing things, they usually come with a hefty price. For backpackers like myself, we want to know what is worth paying for and in general how to get the must value with our money. Here is a guide for Antigua Guatemala from a backpacker's perspective. You will learn how to get the best bang for your buck, how to master transportation in Antigua, and more importantly, learn about things to do and restaurants to dine in as a backpacker.
How to Get Around Smartly in Antigua Guatemala
One of my favorite things about Antigua is how walkable it is. By that I mean you can get from one corner of the city to another corner of the city in 30 minutes or so on foot. This is such a big advantage for a backpacker because not only do you get to save money on transportation, you get to know the city so much better up close and personal. If at anytime of point you need to or wan to take a taxi, Uber is available in Antigua! Check the prices with Uber before you flag down any taxis. With the Uber app, you will know about how much you should be paying for your taxi journey. Don't ever get scammed by taxi drivers again.
If you ever need to go to any other cities outside of Antigua, don't book your trip with the tour agencies, use the "chicken buses" or camionettas in the city. The price could be as cheap as 20 percent of the tour agency's price. Just be aware of your surrounding when you take the chicken buses, it is not uncommon for tourists to be pick pocketed on these buses.
Free things to Do for Backpackers in Antigua GuatemalaEnjoy a Nice Cup of Coffee in the Beautiful Garden of Cooperacion Espanola

Cooperaction Espanola is actually a cooperation established by Spain to work with Guatemala government to improve education in the country. You are probably thinking this is one of those old ugly government buildings you often this, but you could not be more wrong. Cooperaction Espanola has a beautiful garden where you can try some authentic Guatemalan coffee and just relax. Often, there are art exhibits and other cultural activities you can enjoy.

Get a Panoramic view of Antigua at Cerro de la Cruz

Every city has a viewpoint that overlooks the entire city. Cerro De la Cruz is that must-go-to viewpoint for Antigua. Located just a short 30-minute walk from the city center, this viewpoint is not only free but will train you for the upcoming hikes you will be doing. Visit on a day with good weather and you can see volcano Agua majestically watching over the city of Antigua

Visit the Iconic Arco de Santa Catalina

Arco de Santa Catalina is one of the most iconic piece of architecture in all of Antigua. When someone mentions the place Antigua, anyone's mind would immediately go to Arco de Santa Catalina. Formerly a bridge used by the nuns, now it is just a hot spot for all the locals and tourists to gather. Come here and enjoy the beautifully constructed architecture and watch how some of the locals go about their lives. But don't forget to grab an iconic picture for yourself!

Visit the MarketLast but not least, every Guatemalan City has a market full of marvelous (and fake) things. Go to the market of Antigua and shop for souvenirs until you drop, try some of the exotic fruits of the region, or just wonder around and see the local culture. Trust me, the markets of Antigua will not bore you.


Cheap things to do in Antigua Guatemala
Hike Volcano Pacaya and Roast Marshmallows at the top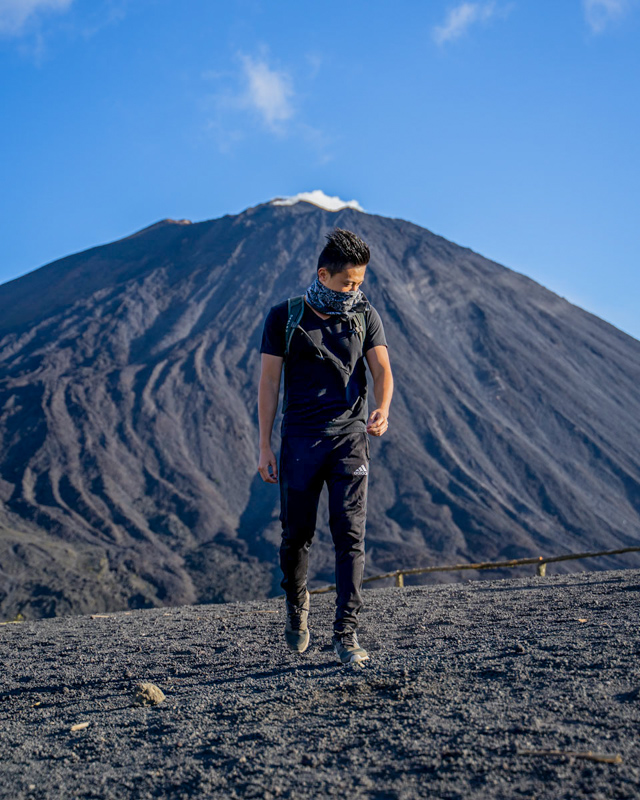 One of the main attractions to Guatemala is the number of nearby volcanoes you can hike to. There are a total of 37 volcanoes in the country with many of them still being active.

A common volcano for hiking in Antigua is volcano Pacaya. Hiking volcano Pacaya is becoming one of the most popular activities for tourists. It is an extremely rewarding hike with views of both Guatemala City and Antigua at the top. And at the top of volcano Pacaya, you can still see lava spewing out of it because it is still an active volcano! Once you get to the top of the volcano, you can roast marshmallows using the volcano's own lava. How cool is that? Not only that, this hike can be done cheaply with tour companies based in Antigua. That is the definition of value-for-money.

This hike to the top takes about 2 hours. You can buy walking sticks at the bottom of the hike or even rent horses that will take you to the top. The hike itself is not too intense, I would rate it as having medium difficulty.


Volcano Acatenango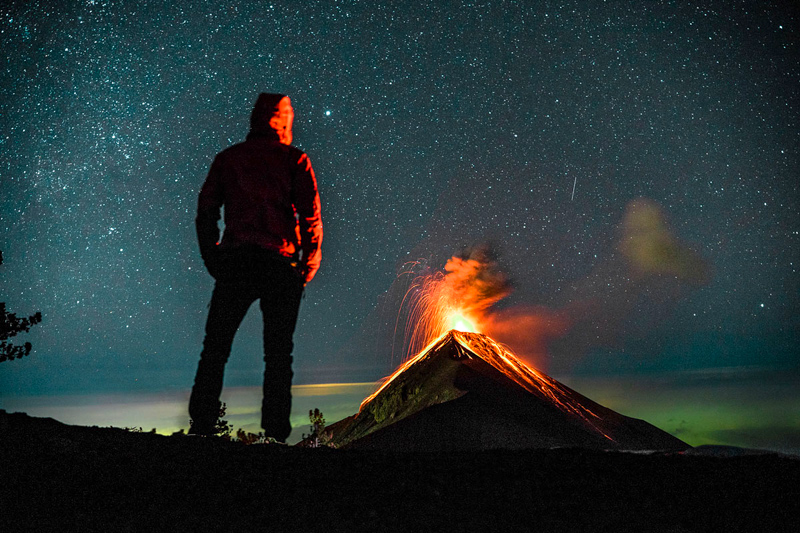 For an even more amazing volcano experience (and more expensive), consider hiking volcano Acatenango. It is a 2-day hike that takes you to the top of volcano Acatenango. At the top of Acatenango, you can watch the nearby volcano erupt very frequently. Spend the first night at a campsite and watch volcano Fuego erupt all night! Chances are the rumbling of the eruption will keep you awake. For more information, check out this guide on hiking Volcano Acatenango.


Eat Some Organic Food While Listening to Live Music at Caoba Farms
Caoba farms is an all-organic farm located just 20 minutes from Antigua by foot. At Caoba farms, you can see the many different varieties of plants and fruits that are growing here. Caoba farms also offers a tour through their gardens for those that are interested. But Caoba farms is more than just an organic farm. On different days of the week, there are activities scheduled. On the weekends, they have live music that you can enjoy from their on-site restaurant which only uses its organic ingredients from the farm. Along with the live music, there is a farmers market showcasing thousands of local produce items from the area.


Visit Cerro San Cristobal for Some Amazing Views and Food
Cerro San Cristobal is an organic restaurant located up in the mountains twenty minutes away by car from Antigua. Not only is Cerro San Cristobal an organic restaurant that serves pescatarian food, It has a garden as well get you can walk through and learn about the different types of plants and fruits. All the food they serve are completely grown from their organic farm. But whats special about this place is that it is a viewpoint and a restaurant at the same time! Come on a sunny day and enjoy some healthy organic food while admiring the various volcanoes around Antigua.




Cheap restaurants for Backpackers
The truth is there are many types of food ranging from Japanese to Texan BBQ. However, those cuisines are usually a little pricey for the average backpackers. Here I have compiled a list of the cheapest eats in Antigua.

Rincon Tipico
Featuring cheap and traditional Guatemalan food, Rincon Tipico is highly recommended for someone that is new to Guatemala. Try the chorizo or the roasted chicken here and your taste buds will thank you.

Toku Baru
Toku Baru serves a mix of Indian, Middle Eastern, and Asian food. The food here is extremely tasty and the portions are huge for the price you are paying. You must try the Shoarwma Kebab at Toku Baru.

Taqueria Dona Lupita
Taqueria Dona Lupita is the go-to place if you are in the mood for tacos. They serve a variety of delicious tacos that include vegetarian options for an affordable price. The tacos are of the same quality as the ones you would find in Mexico! A must-try place for someone that loves Mexican food.

The Market
If you are feeling adventurous, you can try your luck at the market (see above). Featuring some of the cheapest food (including ceviche for 10Q), you can eat all you want without breaking the bank!


Hostels for backpackers
As a backpacker, when you are looking for an accommodation, several things are very important. Price, atmosphere, cleanliness and access to a kitchen are among some of the most important factors to consider.

Below are a few recommendations that you cannot go wrong with as a backpacker, or check out our guide to the best hostels in Antigua Guatemala.

- Tropicana Hostel
- Matiox Hostel
- Three Monkeys
- El Hostal BnB





If you have a limited amount of time for your journey, see our advice about how much time to spend here: