Really green hostel with great staff, bar, and self-catering facilities. Shout-out to the beds with privacy curtains. - Anonymous
What sets them apart?
This hostel's relaxing common areas and quiet rooms with privacy curtains make it a good option for traveller's who crave a good night's sleep. They also put a lot of focus on being an eco-friendly place to stay.
Hostel Personality
Who's staying here?
This hostel is affordable and relaxing, so it's popular with all types of budget travellers.
Insider Tip
If you're not up for walking around town, don't shy away from taking a bus. The system is easy and efficient.
Alter hostel
This hostel has a quiet and relaxing vibe, with a lot of focus on their environmental footprint. Some guests say it feels a bit more like a hotel than a hostel, but the dorm rooms are cheap and comfortable and the common space offers all kinds of activities. The hostel attracts travellers of all different ages, so don't be surprised to find families with kids mixing with backpackers and young couples. The laid back atmosphere means everyone feels included and welcome.
The Facilities
Dorms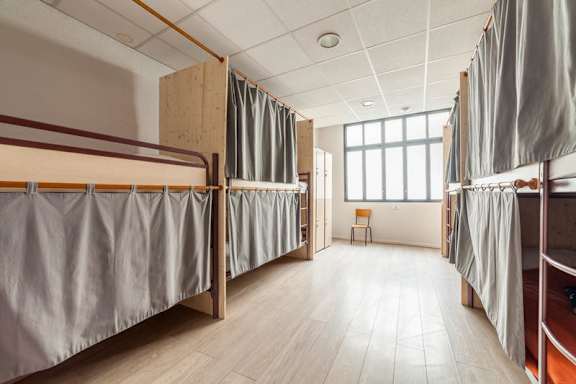 Alter Hostel has dorms that sleep six, eight, ten, or sixteen people. The prices are quite cheap and the rooms stay fairly quiet, even the larger dorms.
The privacy curtains on the beds are also a nice plus. Although the rooms don't have keys, there are security lockers where you can lock up your valuables. Some rooms have their security lockers in the hallway. The lockers are very large so most people can fit all of their belongings in them.
Bathrooms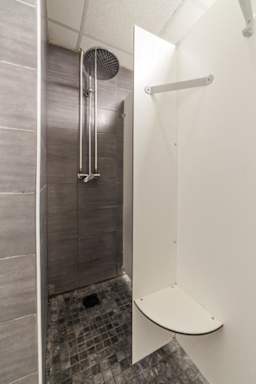 There are about 40 beds to this hostel and three toilets. Some guests complain that this isn't enough - but even so, the bathrooms stay clean and the showers are very good.
Common Areas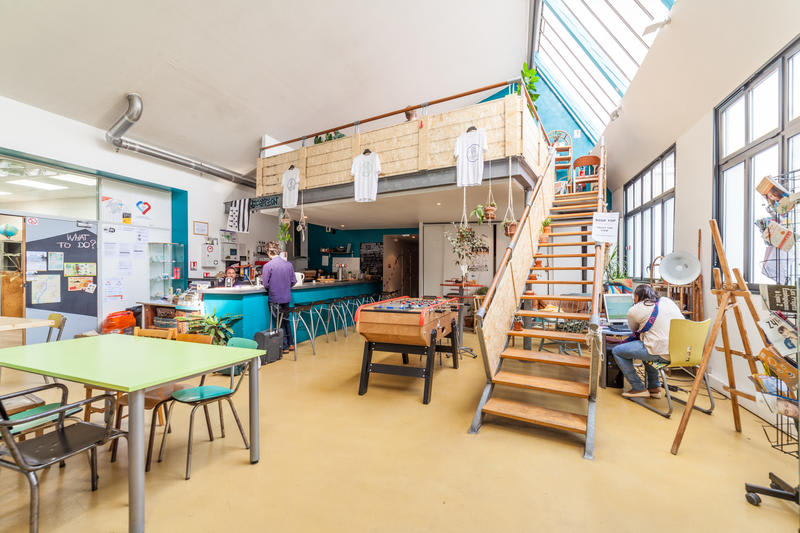 This hostel has some nice lounge areas with comfortable sofas, tables, and games. There's a bar and living room area as well as an upper level mezzanine. Guests can enjoy the board games, movies, or books that are found throughout the common area.
The Location
9th Arr
What's Nearby?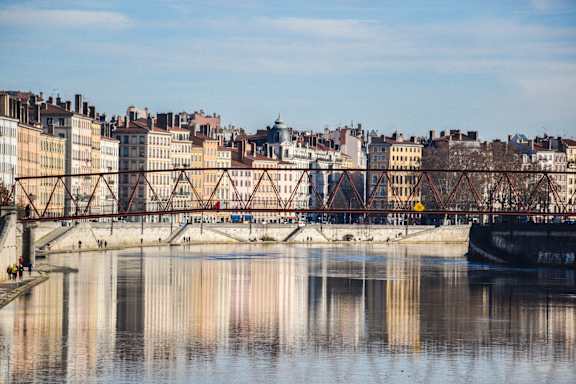 Alter Hostel is located opposite the Pentes de la Croix Russes. It's about a 15 to 20 minute walk to Vieux Lyon and is just under a half hour from the Town Hall. The Basilica of Notre-Dame de Fourviere is just over a mile away. If you're not up for walking, it's pretty easy to catch a bus around town and the system is efficient and affordable.
The area around the hostel is a nice place to take a walk. There are several great restaurants in the area and the atmosphere is nice.
Nearby Transportation
The hostel is a bit removed from many sights, but it's easy to catch a bus that stops right in front of the hostel. You can also catch a bus to Lyon Part-Dieu train station. The Lyon - Saint Exupery Airport is about 14 miles away.
Activities
While there aren't nightly events, there are several activities offered a month. If you happen to be in town during the scheduled events, it's definitely worth checking them ou. The activities are varied and include things like social gatherings, concerts, game nights, movie nights, and events that bring locals and travellers together.
Amenities
This hostel offers guests some interesting amenities. There's bicycle rental available, a great shared kitchen, and board games and movies that you can enjoy. There's also a two tiered breakfast system so you can order more or less depending on your budget and hunger level.
Staff
The staff here are friendly and helpful. They organize events a couple times a month and work hard to make sure this hostel stays ecologically friendly. The staff is available 24 hours a day, so don't hesitate to come to them with any questions or concerns.
Heads Up
This hostel is a bit removed from everything and there are no locks on the doors. It can also get hot in the summer months.
Alter hostel
Do you have a favorite hostel that you would like to review? Let us know!