Mammoth Lakes is located in California's Sierra Nevada mountains and makes a great destination for groups of friends on a ski trip or a summer hiking adventure. The area is a popular ski destination but there is plenty to do year-round, so whether you're a group of skiers, or looking for more diverse options, Mammoth Lakes has something to offer for your next group trip. You'll find many great restaurants in the area, ranging from casual to high end. There are also spas and hiking trails. The Village has a wide range of restaurants and shops, as well as live music venues and entertainment options for groups who want to stay busy. This is a great destination for a girls' weekend getaway, a bachelor or bachelorette weekend, a group of couples, or just a bunch of dudes looking for some skiing.
Vacation rentals are a great option for groups who need more space, a kitchen, and nicer amenities. We have researched the best Airbnb cabins and condos at Mammoth for your next trip. Below are the best places to stay in the area.
Luxury Snowcreek Meadow Home
4 Bedrooms/4 Bathrooms, Spa Room, Hot Tub
This large 4 bedroom home offers luxury in a classic mountain setting. It's large enough to sleep up to 10 people and it's split across 2 levels, with 2 decks. The property is right by the golf course and Snowcreek meadow and it offers impressive views. There's a spa room and a 12 person hot tub as well. Nearby there are plenty of hikes and beautiful natural areas that you can explore.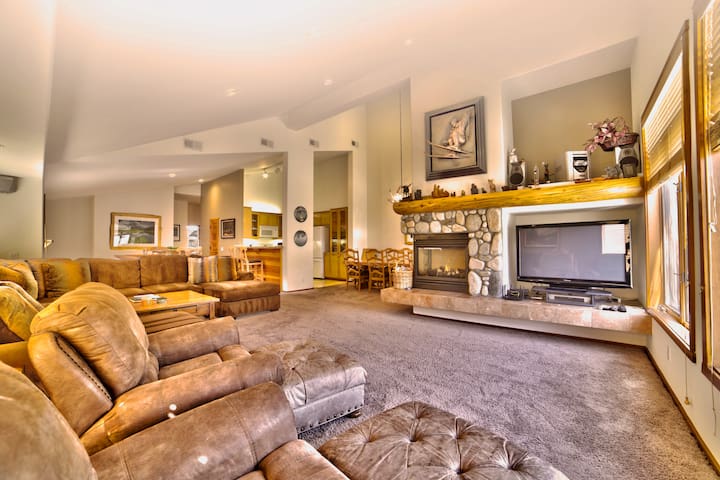 Luxury Mammoth Condo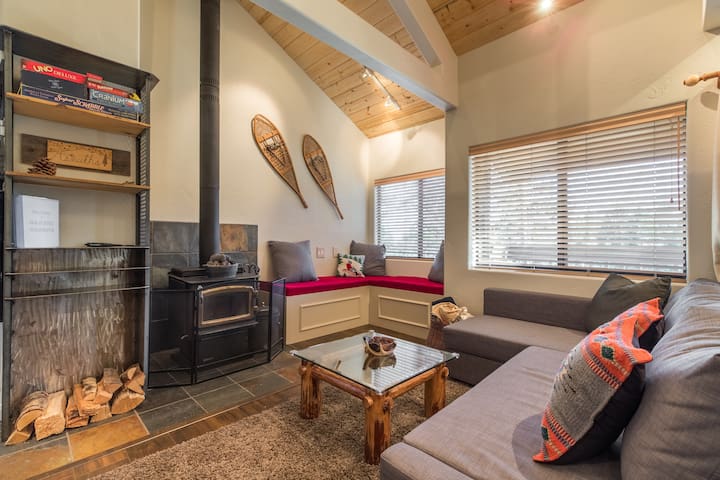 2 Bedrooms/2 Bathrooms, Near the Bike Trail
This 2 bedroom condo offers a truly personal experience. The owners have put a lot of love into the space, and you can really tell. It can sleep up to 6 people including a sofa bed. The complex also has a hot tub and is on a bike trail.
The location is very convenient but also in a quiet neighborhood. It's about a mile from the village and half a mile from Eagle Lodge. It's also very close to the shuttle stop.
Sunflower Townhome
2 Bedrooms (plus loft)/3 Bathrooms, Community Pool & Hot Tub
This 2 bedroom condo with a loft is a nice space for up to 8 people. There's a nice deck with impressive views, and a rustic mountain style. Two of the bedrooms have en-suite bathrooms and the main floor has an open floor plan that's convenient for socializing. The complex offers a lot of amenities including a pool, hot tub, sauna, and tennis courts.
The location is convenient, near Mammoth Creek, bike trails, and a golf course. You can also catch the shuttle nearby.
Large Luxury Townhome
5 Bedrooms/4 Bathrooms, Pool Table, Community Hot Tub
This large townhome has 5 bedrooms and can sleep up to 12 guests. It's a large space, over 3,000 sq ft, and is a great space for group gatherings and get-togethers. There's an open floor plan, a nice kitchen, and a dining area that can sit up to 11 people. The fireplace offers a cozy setting to unwind and there's a pool table to keep you entertained. There's also 2 master suites. The property also offers access to the community hot tub.
In-Town Condo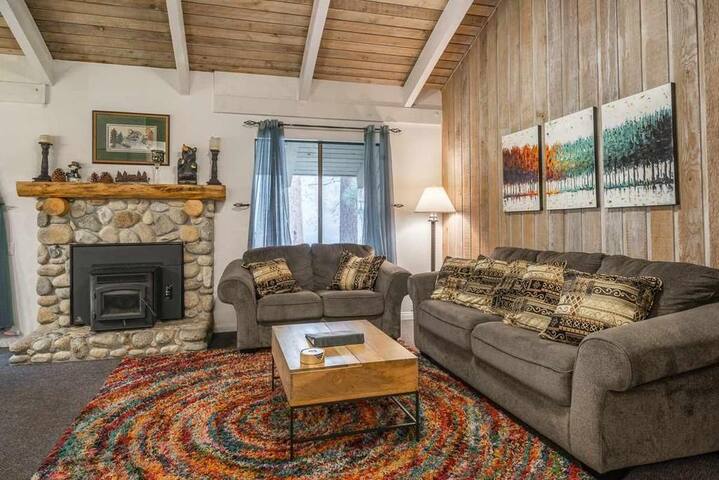 This convenient condo can sleep up to 8 people. It's near the golf course and is a short walk from everything the town has to offer. For groups that want to explore town, enjoy restaurants, and do some shopping, this is a nice option. The unit includes games and toys for any kids in your group. The complex also has tennis courts and a hot tub. There's also a shuttle that will take you to the slopes.
The White Mountain Lodge Condo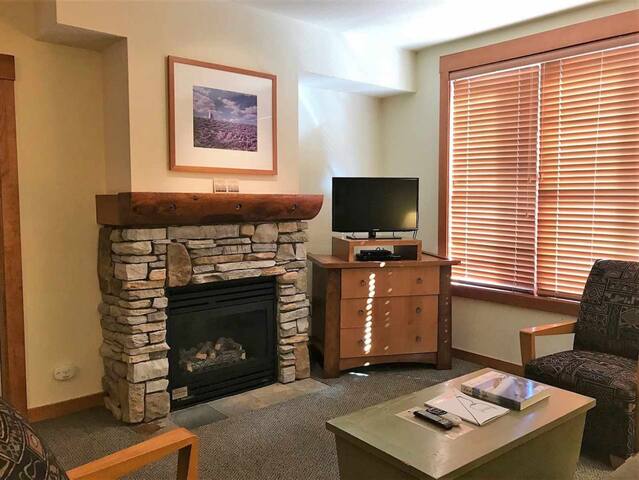 2 Bedrooms/2 Bathrooms, Community Pool & Hot Tub
This hotel style condo is part of the Mammoth Village White Mountain Lodge complex. It's located in the village near shopping, restaurants, and all kinds of entertainment. You can also easily catch the gondola to Canyon Lodge and fun skiing. The complex has an outdoor pool and hot tub as well as a fitness center that guests can use.
The 2 bedroom unit can sleep up to 6 people, so it's a nice option for small groups. There's a queen sized bed in one room, king sized bed in the other, and a pull-out sofa. There's also a full kitchen for groups that plan to do some cooking.
Happy Travels!
For more information on accommodation in Mammoth Lakes, check out
The Best Airbnb Places to Stay for Couples in Mammoth Lakes
and
The Best Family-Friendly Cabins and Condos in Mammoth Lakes: Affordable Airbnbs
.