Mammoth Lakes is located in California's Sierra Nevada mountains and makes a great family-friendly destination, with plenty to do for all ages. The area is a popular ski destination, but there are also plenty of year-round activities for kids that the whole family will enjoy. You'll find many great restaurants in the area, ranging from casual to high end. There's also a number of beautiful hiking trails and plenty of outdoor activities that kids or adults will love. The Village has a wide range of restaurants and shops that are great for families as well.
Vacation rentals and Airbnbs make great places to stay for families who want more space, nicer amenities, a full kitchen, and perks that kids can enjoy. We have assembled a list of the best Airbnb cabins and condos for families in Mammoth, and below are the best places to stay in the area.
Luxury Snowcreek Meadow Home
4 Bedrooms/4 Bathrooms, Spa Room, Hot Tub
This large 4 bedroom home offers luxury in a classic mountain setting. It's large enough to sleep up to 10 people and it's split across 2 levels, with 2 decks. It's a nice option for families or multiple families traveling together. The property is right by the golf course and Snowcreek meadow and it offers impressive views. There's a spa room and a 12 person hot tub as well. Nearby there are plenty of hikes and beautiful natural areas that you can explore.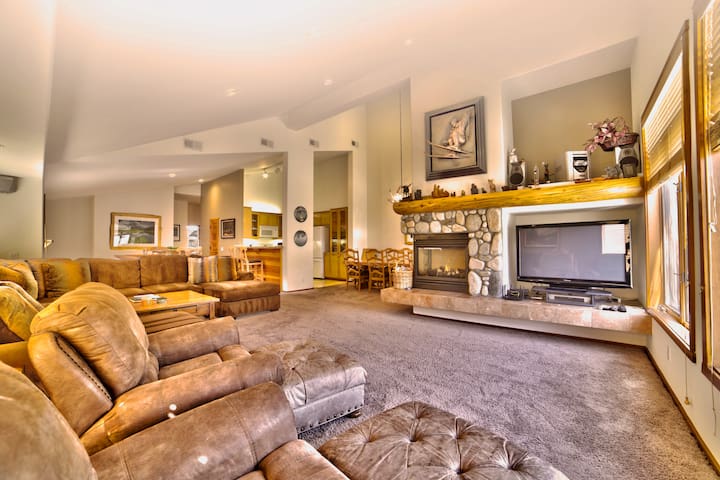 Snowcreek Luxury Resort
2 Bedrooms/2 Bathrooms, Patio, Full Kitchen
This luxury 2 bedroom property is a nice option for families of up to 6 people. It's conveniently located just a few minutes from the ski lifts and the area is filled with great hiking trails and bike paths. It's also not far from town.
The unit has a nice fireplace, state-of-the-art furnishings, and a rustic vibe that's perfect for escaping to the mountains. The kitchen is fully stocked and there's a private patio.
Mountain Hideaway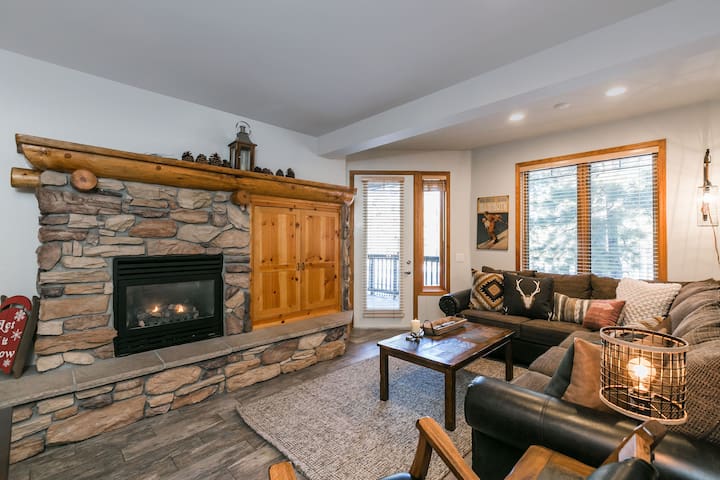 2 Bedrooms, 2 Bathrooms, Deck & Comfortable Space
This 2 bedroom property is a nice option for families of up to 6 people. There are also two full sized bathrooms which are great for families. It's a short walk from Eagle Lodge and about a mile and a half from The Village.
The unit has a deck that looks out of the golf course. It's a relatively large condo so there's enough space for everyone. It's also thoroughly cleaned and comfortably furnished.
Modern 3 Bedroom Condo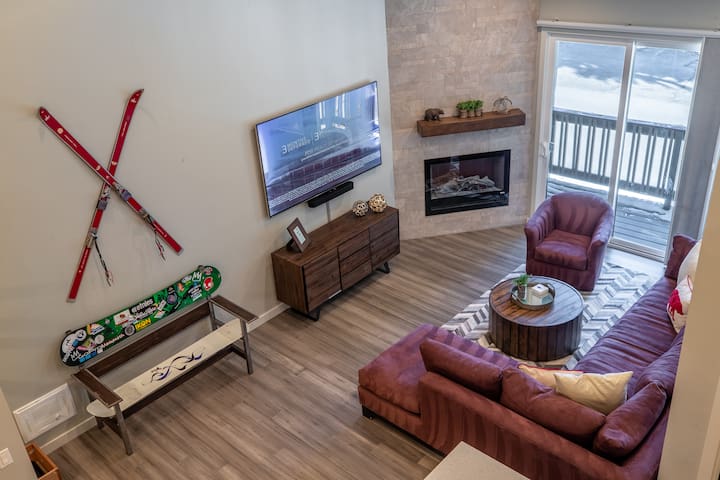 This 3 bedroom condo is a great option for larger families or several families of up to 10 people. It's a corner unit with 2 sets of bunk beds, a futon that makes a full sized bed, and 2 king beds. There's also all kinds of entertainment including Nintendo, board games, and a game room with a foosball table and a pool table. The complex is about a 5 minute walk from The Village.
In-Town Condo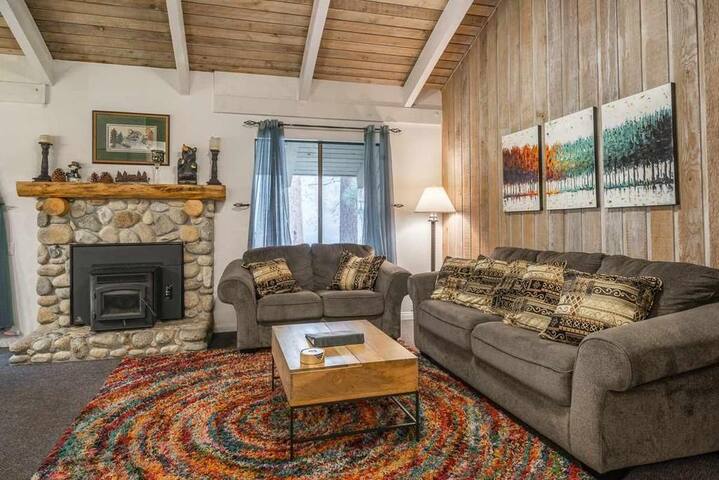 This convenient condo can sleep up to 8 people. It's near the golf course and is a short walk from everything the town has to offer. For families that want to explore town, enjoy restaurants, and do some shopping, this is a nice option. The unit includes games and toys for the kids and the complex also has tennis courts and a hot tub. There's also a shuttle that will take you to the slopes.
In-Village Condo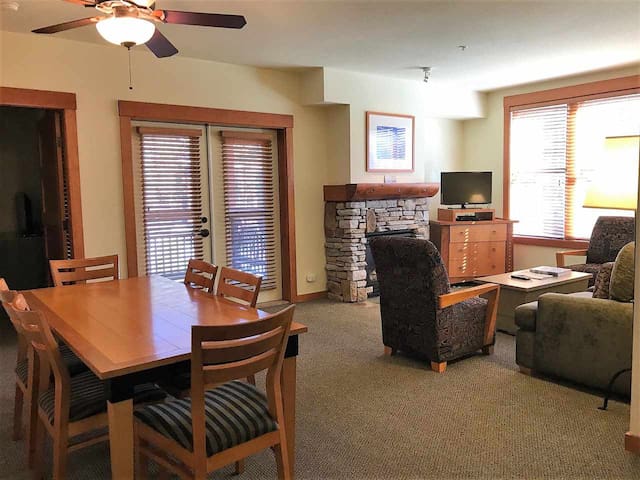 This 2 bedroom condo is a great option for small families of up to 6 people. It's part of the Mammoth Village White Mountain Lodge, so you can walk anywhere. It's located right in The Village near shops, restaurants, and all types of entertainment. It's also near the Gondola to Canyon Lodge. The complex's amenities are great and include an outdoor pool, hot tub, and a fitness center.
Happy Travels!
For more information on accommodation in Mammoth Lakes, check out
The Best Airbnb Places to Stay for Couples in Mammoth Lakes
and
The Best Airbnb Cabins and Condos for Large Groups in Mammoth Lakes
.