Nestled in the central area of the Poconos in Pennsylvania lie the towns of Mountainhome, Canadensis, and Skytop. This area is a great place to spend a week or even just a weekend as you're surrounded by nature, mountains, and plenty of fun activities year-round. From skiing in the winter to all of the summer activities such as swimming, kayaking, golf, tennis, zip lining, and more, it's no surprise that this region of the Poconos is so popular. Not far away you'll find several ski resort areas including Camelback Mountain, along with state parks for horseback riding and mountain biking and lakes for fishing and boating. The beautiful Mountain Lake can be found in the town of Skytop, and this spot is gorgeous, especially in the summer or fall when the surrounding forest pulls you into nature. And the nearby towns of Mountainhome and Canadensis are also full of more activities as well as shopping, restaurants, bars, and more.
If you're looking to find a cabin or vacation rental in the Poconos, we have researched the best Airbnbs in this area of Pennsylvania for your next trip. So whether you choose the town of Mountainhome, Canadensis, or Skytop, or any of the other nearby towns, you're sure to find the perfect place to stay with one of the best Airbnb's below. All of these cabins are very clean, modern, beautiful, and family-friendly, too.
So, let's get started. Here are the best Airbnb cabins in the Poconos around Skytop and Mountainhome.
Small Cabins
Cresco Cottage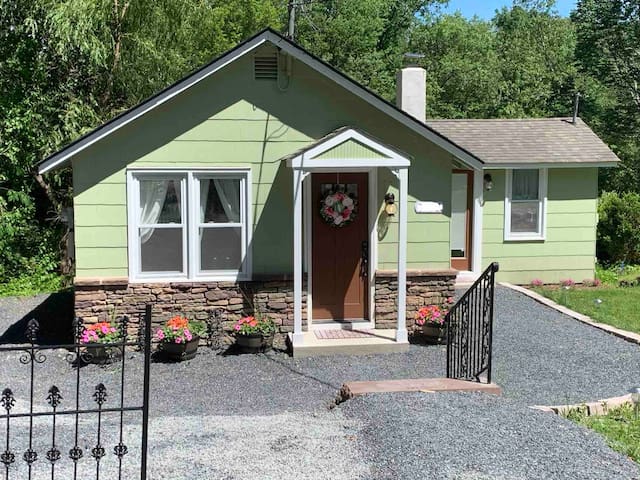 This cute
1-bedroom
cottage is perfect for a couple. It has a full kitchen, some nice outdoor space with a fire pit, and a cozy antique atmosphere. As it's located close to shops and restaurants in Mountainhome, you can get around quickly to all of the nearby sights.
Norwegian Log Cabin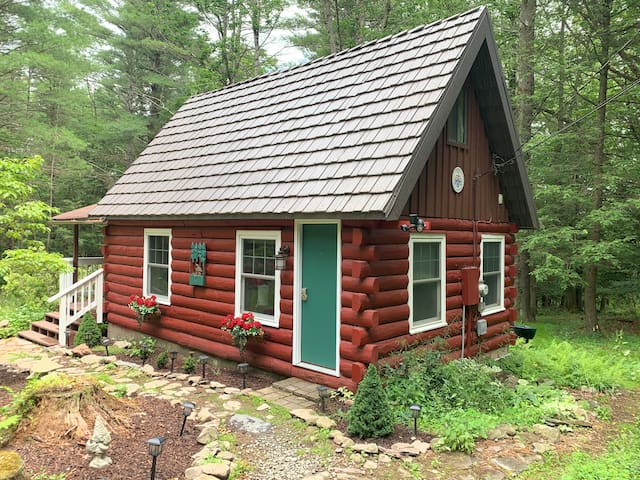 Here's a quaint
1-bedroom
cabin that has room for up to 4 people. This is perfect for a couple or a small family that wants to explore the area and get out into nature. On the inside you'll find a fully-equipped kitchen, cozy living room, a comfortable bedroom, and a clean, modern bathroom. On the outside you'll find a nice porch, a fire pit, and some room to roam.
Pine Cottage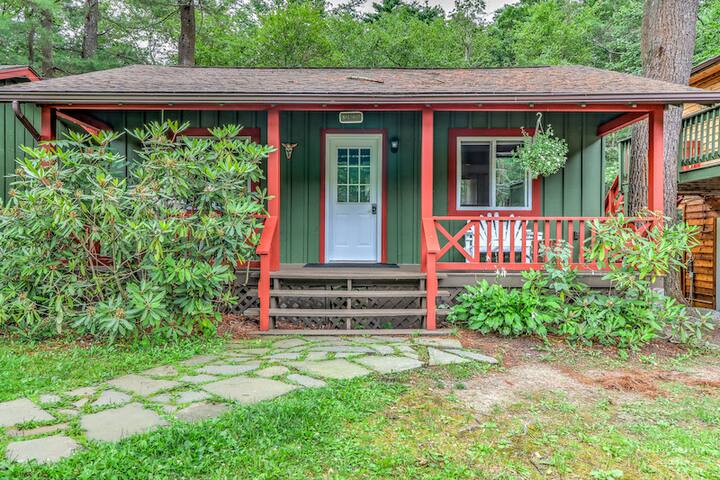 This nice cabin has a nice living room and kitchen in an open concept layout. The
1-bedroom
cabin also has a good bathroom and a comfortable bedroom. The front porch is spacious, too. It's close to Canadensis as well as plenty of open spaces, lakes, and other activities. It's part of a small resort area focusing on holistic relaxation, and has some nice amenities.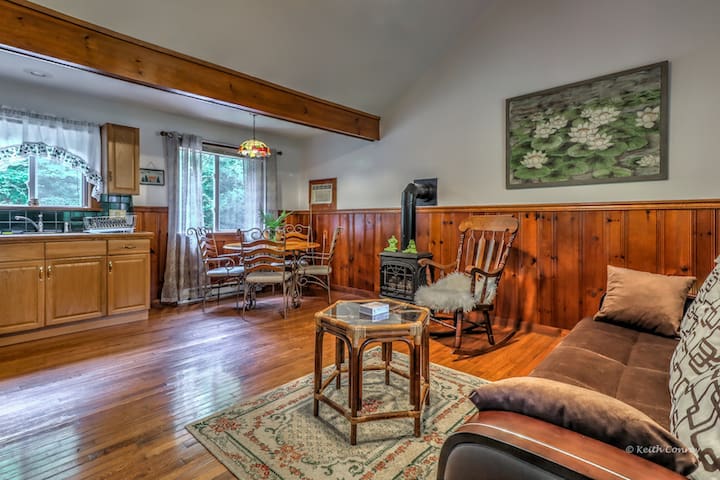 Medium Cabins
Craftsman Getaway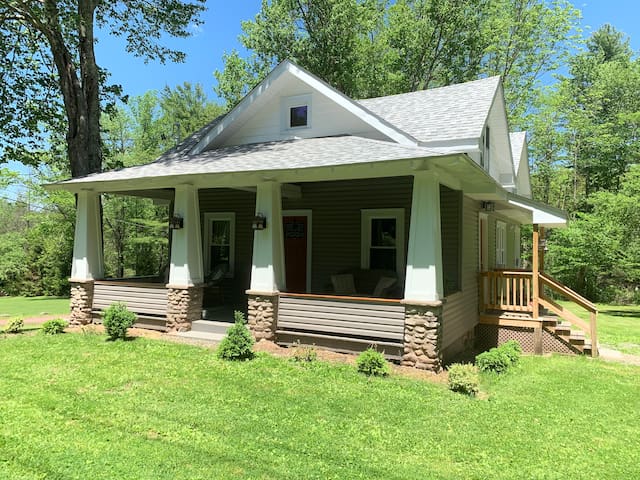 This classic craftsman style
3-bedroom
cottage has a comfortable living room and a new, modern kitchen with upgraded appliances. The bedrooms are very relaxing, and the modern bathroom is also luxurious. On the outside you'll find a custom built grill, fire pit, and some fantastic outdoor space. This cabin is perfect for a family or group of friends looking to explore the Poconos, as it's close to many of the sights and activities in the region.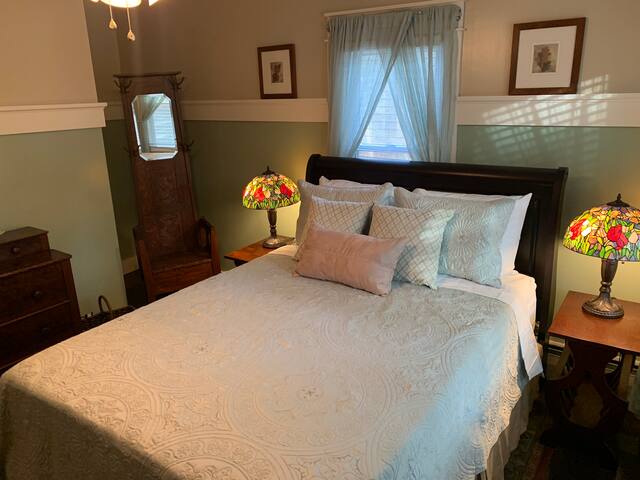 3BR Retreat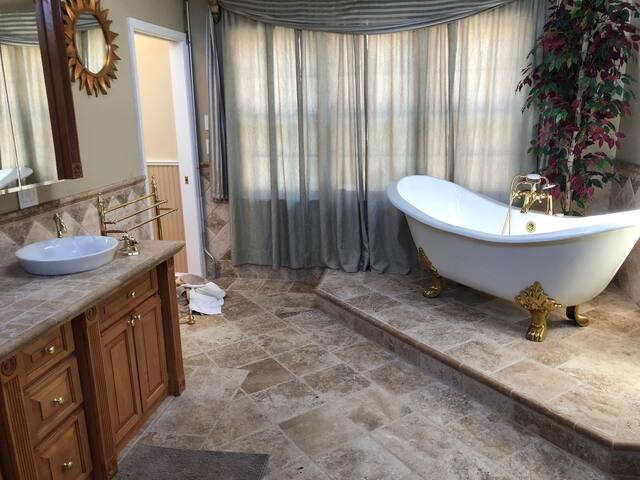 Near Mountainhome and Cresco is this nice
3-bedroom
house with plenty of modern amenities. If you have a family or group of friends looking for a comfortable and relaxing place to stay, this is a terrific option. The nice bathrooms, fully-equipped kitchen, and spacious bedrooms are all very comfortable and clean. And the price is also affordable.
Moss Cottage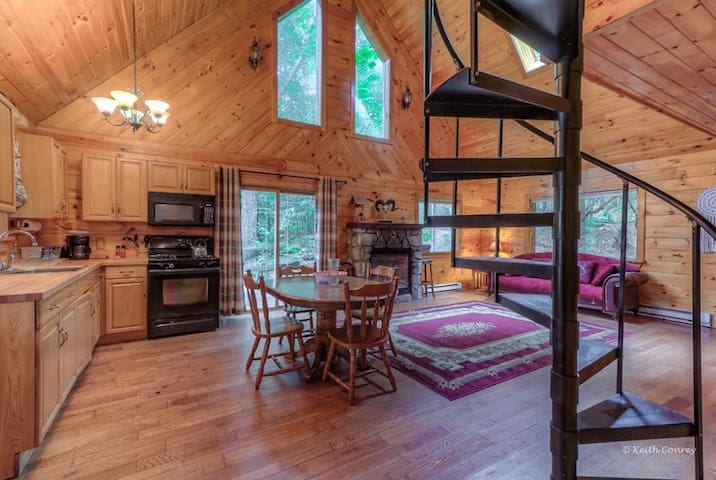 Here's an elegant cabin with room for up to 10 people if you include the sofa-beds. The interior is rustic yet modern and beautiful. The kitchen and bathroom are modern, too, and the bedroom is romantic and cozy. This is part of a small resort with other nice amenities such as a swimming pool and plenty of natural space. The cabin itself sits on a creek with a nice porch.
Large Cabins
4BR Amazing Waterfront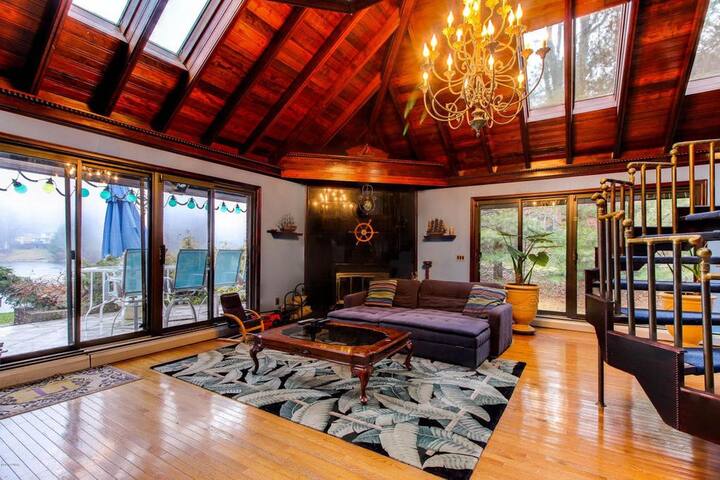 This lakefront home has an amazing setting right by the water. With
4 bedrooms
and room for up to 10 guests, any family or group would be very relaxed and comfortable here. With a full kitchen and plenty of space in the living room, you can enjoy your evenings as a group after your long days out on the water or exploring the mountains. One of the bedrooms has bunk beds and also includes a video game setup with a TV. Outside you'll find a grill, patio space, a hammock, and more. Plenty of luxurious touches can be found here as well such as bathrooms with bidets, wood paneled ceilings, and more. Check out the photos!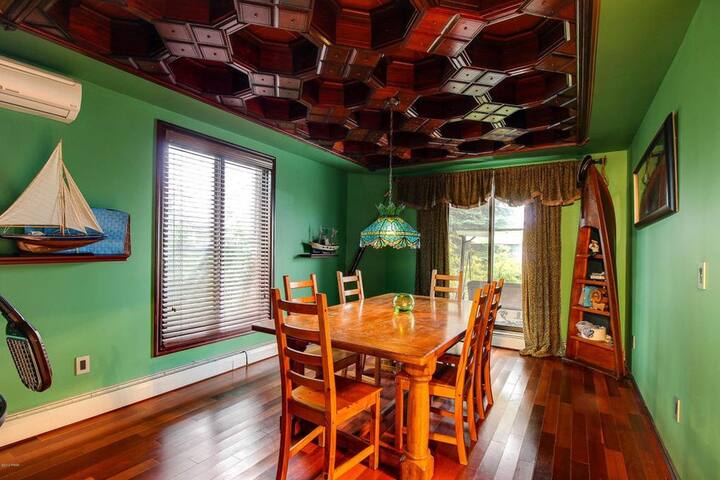 4BR Getaway
This
4-bedroom
house has room for up to 12 guests over 2200 square feet. It's a nice cottage style house with a queen bed in each bedroom. The kitchen is terrific and modern if you wish to cook your own meals, too. The living room and dining spaces are also very nice and comfortable, especially the living room with the large fireplace. Outside you'll find a fire pit,
hot tub
, and some other nice amenities. The location is also great, as it's right in the middle of the Poconos close to skiing, hiking, lakes, and other activities.
5BR Woodland Home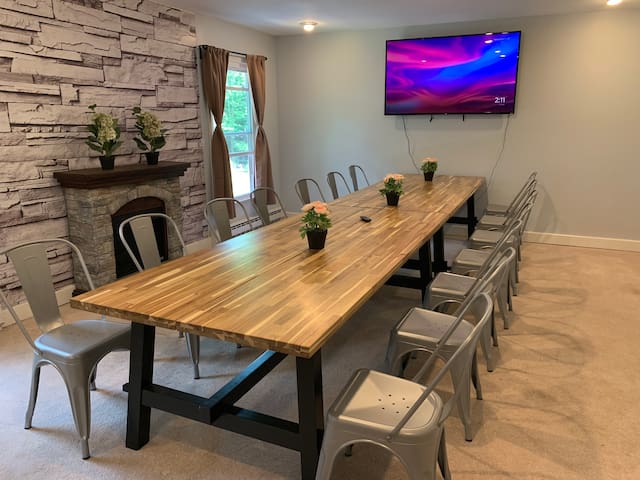 This huge
5-bedroom
house has 6 bathrooms and enough room for 12 people. With over 5 thousand square feet of space, your large family or large group will have an amazing time here. And it's right in the middle of the Poconos close to hiking trails, lakes, ski resorts, and more.
The kitchen is large and fully-equipped for all of your cooking needs. An army of chefs could work in this kitchen! (Maybe put your kids to work?) The bathrooms are also modern and updated. Downstairs you'll find a game room with a pool table and ping-pong. Several TVs can be found around the house, too. As for seating, the dining room has a huge table that's large enough for everyone. And so does the deck out back! A fire pit and some other nice outdoor areas are also on the property. Laundry, Wi-Fi, superb cleaning, and free parking are also included.
Pocono Cottage Resort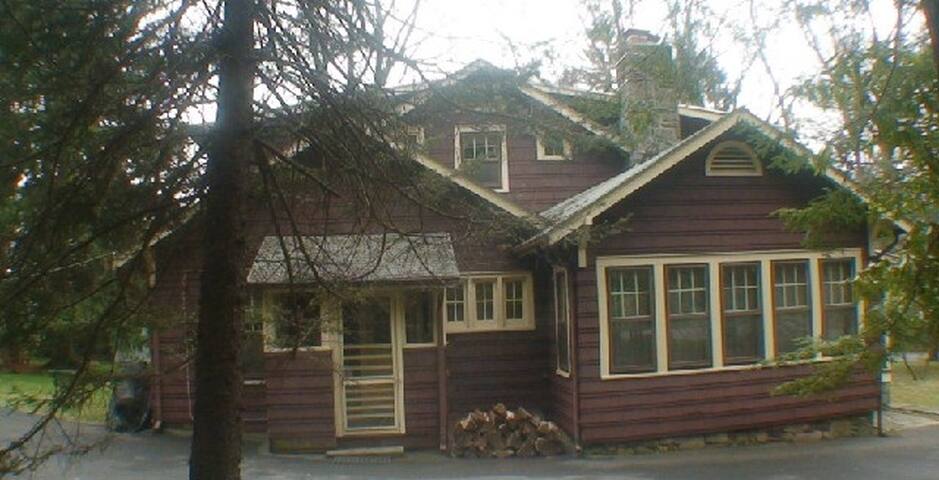 This
6-bedroom
house not only has plenty of space, but it also comes with the amenities of the nearby resort, such as the beach at the lake. With room for up to 14 people, it's hard to find anything larger in the area. In addition to the spacious bedrooms (with seating areas), the main part of the house has a living room, full kitchen, and dining area. The entire house has a historical ambiance, which is very charming and cozy. You really can't go wrong here.
Happy Travels!