Pocono Mountains On a Budget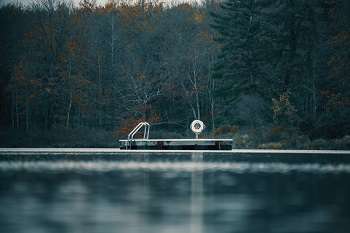 The Poconos are a region of mountains, small towns, and natural areas in Eastern Pennsylvania. Located just a few hours from both New York City and Philadelphia, this region of 4 counties (Wayne, Pike, Monroe, & Carbon) consists of plenty of mountain scenery, gorgeous lakes, historic small towns, ski resorts, state parks, water parks, and more.
Overall, the area is generally not too expensive, as plenty of activities and places to stay are reasonably priced. The smaller towns, resorts, and wilderness areas are all fairly affordable destinations for typical family vacations, road trips, and couples getaways.
Sights
Plenty of places to visit fill this beautiful and scenic region. A variety of small towns, combined with mountain and wilderness experiences, mixed in with adventure sports and water parks all make the Poconos a very appealing destination for many visitors.
Historic Towns
Much of the four counties that make up the Poconos region were settled early in America's history. And now, many of these small towns have revitalized historic town centers filled with bars, restaurants, museums, art galleries, antique shops, wineries and breweries, and historic homes. Some of these towns include Stroudsburg, Millford, Jim Thorpe, Hawley, and Bushkill, among others.
Lakes
Over 150 lakes can be found in the Poconos. While some are large enough for boating and watersports, others are smaller tranquil destinations for swimming or canoeing. All of them are great summer getaway spots for anyone looking for a serene, outdoor experience. Lake Wallenpaupack is the largest, and other popular lakes include Lake Naomi and Stillwater Lake in Pocono Pines, and Beltzville Lake near the towns of Jim Thorpe and Lehighton.
State Parks and Conservation Areas
If you want to get out into nature, plenty of park land is available for hiking, mountain biking, camping, swimming, kayaking, and fishing. Nearly all of the towns have some sort of park area nearby. Some of the most popular park areas are along the Delaware River, such as the
Delaware Water Gap NRA
.
Activities
The Poconos are popular all year long, as every season offers fun activities. In fact, several indoor water parks can be found in the region that are open all-year (Aquatopia at Camelback, Kalahari Resort, Great Wolf Lodge).
In the winter, skiing and snowboarding is popular at several ski resort areas. Camelback Mountain is one of the most popular, as is Blue Mountain Resort, Jack Frost Big Boulder, Big Bear, and Shawnee Mountain.
In the summer, hiking, swimming, camping, mountain biking, golf, and other outdoor activities are very popular. Camelback Mountain becomes Camelbeach in the summer, which is a large outdoor water park on the mountain. Wildlife viewing, boating, and fishing on the many lakes are also favorites of the recurring visitors year after year.
In the autumn, the changing of the leaves is very popular. Visitors often come to experience the outdoors by staying in cabins, hiking, biking, camping, or just visiting the small towns.
The Poconos are also known to be a romantic destination for couples, honeymooners, or even for weddings. A variety of romance themed adults-only resorts can be found in the region, such as Cove Haven, Paradise Stream, and Pocono Palace Resort. Naturally, a large number of smaller Inns and Bed & Breakfasts cater to couples, too.
Food and Dining
As the Poconos are a popular tourist destination, visitors can find plenty of great food at restaurants, breweries, wineries, and cafes. Most of the small town areas have locally run restaurants that are terrific. While many are casual, it's also easy to find a restaurant that is
more high-end
if you're having a special occasion. Fast food options are also ubiquitous, and grocery stores are very common if you stay somewhere with a kitchen and plan to cook.
Transportation
Most towns in the Poconos are within a 2 to 3 hour's drive from New York City and Philadelphia. From New York, take I-80 west, and from Philly, take I-476 north. While your individual driving times may vary based on your destination, it's quite easy to make a weekend trip from either of these two metropolitan areas. Some of the roads have tolls.
Generally, you'll need a car in the Poconos, as public transportation is very limited or non-existent.
Martz Trailways
runs buses from NYC and Philly to some of the larger towns such as Stroudsburg, Mt. Pocono, Camelback Mountain, and Scranton. This could be a good option if you plan to stay in only one location. Many of the small towns are walkable, as are the ski resort areas if you stay somewhere close to the slopes.