For families that love to be outside, Lake Tahoe is a great place to visit. The lake is one of the most scenic in the United States, and it offers plenty of outdoor activities including skiing, hiking, kayaking, swimming, and more. There are a number of towns and villages around Lake Tahoe, each with its own character and personality.
Families enjoy the diverse outdoor activities and scenic areas throughout the area. If you have a family that needs more space than what a typical hotel can offer, then finding a vacation rental is a better option. Airbnb offers plenty of cabins, condos, houses, and other options if you want to have more space for your entire group. Also, with full kitchens, laundry, multiple bedrooms, and other amenities, any family would be comfortable in one of these great places. So read on for the best Airbnb's for families around Lake Tahoe.
South Lake Tahoe
South Lake Tahoe is on the southern side of the lake and it has a number of great winter sports and outdoor activities that families can enjoy. The area has parks, skiing, snowboarding, and plenty more activities that are fun for the whole family. Heavenly Mountain is a popular destination in the winter for skiing, and El Dorado Beach is a nice spot during the warmer months when you can relax by the water and enjoy the views.
Below are some great properties for families headed to South Lake Tahoe.
The Round House
Lake Tahoe Cabin
Chateau Du Lac Lakefront Retreat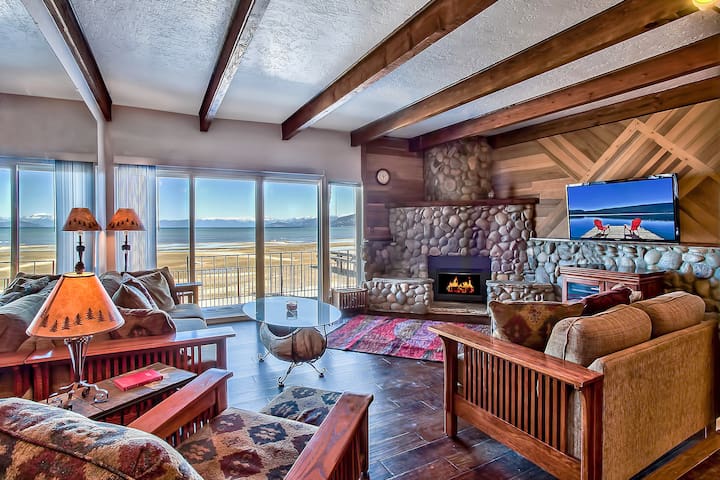 Stateline
For families that want a more peaceful location with a community vibe, Stateline is a nice alternative to South Lake Tahoe. It's a smaller town that's just to the north, but it still offers easy access to Heavenly Mountain, many parks, and more. The town feels less touristy but there are still a number of resorts, spas, and casinos nearby. Below are several great properties in Stateline for families.
Lake Tahoe Townhouse
Ski and Beach Retreat
Pandora's Mountain Chalet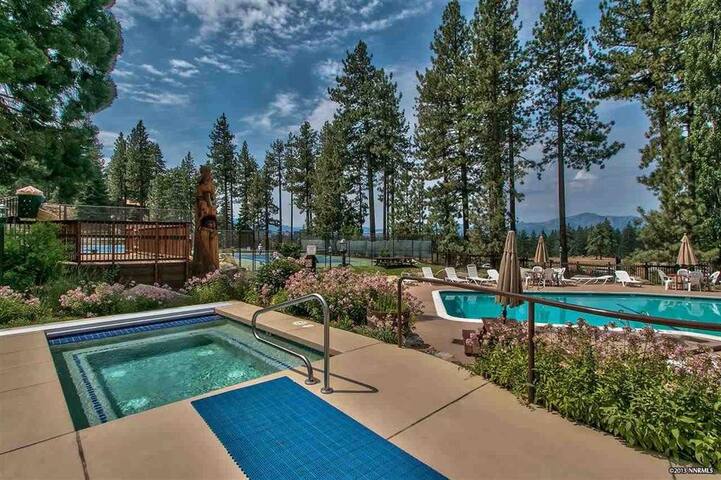 Carson City
Carson City is the capital of Nevada and it offers a great family-friendly destination. The city has a lot of history and there are a few great museums in town, including a children's museum. The area also offers access to natural beauty, hiking trails, and many beautiful beaches along Lake Tahoe. For families that want a well rounded destination, Carson City is a great spot.
Below are a couple of properties that are nice for families.
Tahoe Jacuzzi Suite
Gateway to Lake Tahoe
Incline Village
Incline Village offers a great, family friendly ski destination that is fun for all ages. Diamond Peak has over 25 runs and is a great destination for beginners and experienced skiers alike.
Incline VIllage is located on the tip of Lake Tahoe. The town is charming and there is plenty of natural beauty in the area. During the warmer months, hiking is great as is visiting nearby Humboldt-Toiyabe National Forest.
Below are a few family-friendly properties in Incline Village.
Tahoe Hideaway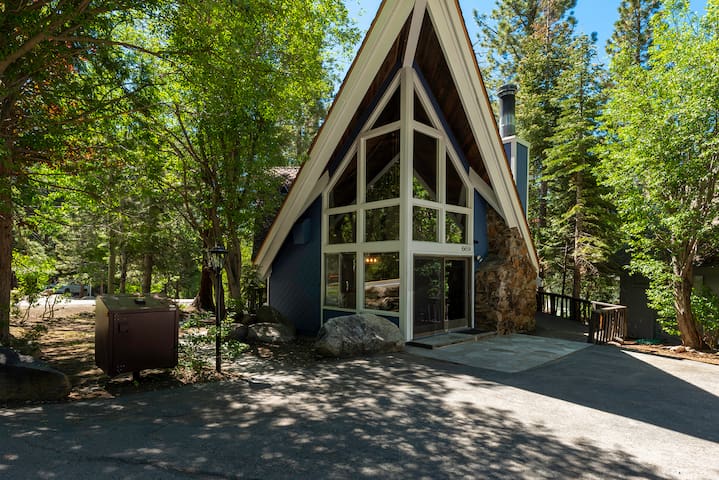 Designer Retreat
Creekside Cabin
Olympic Valley (Squaw Valley)
Olympic Valley, sometimes called Squaw Valley, is on the California side of Lake Tahoe. It's a ski destination that is fun for first-timers and experienced skiers alike. The town really has a ski town vibe, with a number of good restaurants and a lively atmosphere during the ski season. It's also a beautiful area with plenty of year round outdoor activities.
The town is not directly on the lake, but it is accessible in just a 15 minute drive. Below are some family-friendly properties in the area.
Luxury Squaw Valley Cabin
Quiet Squaw Valley Apartment
Ski In/Ski Out Squaw Valley Condo
Northstar
Northstar is a town that's to the north of Olympic Valley. It's another popular ski town that's just a ten minute drive from Truckee Tahoe Domestic Airport. It offers excellent skiing and plenty of fun family activities that everyone can enjoy together. The town is about a 15 minute drive from Carnelian Bay on Lake Tahoe. Also nearby is Crystal Bay and a number of great beaches.
True North Lodge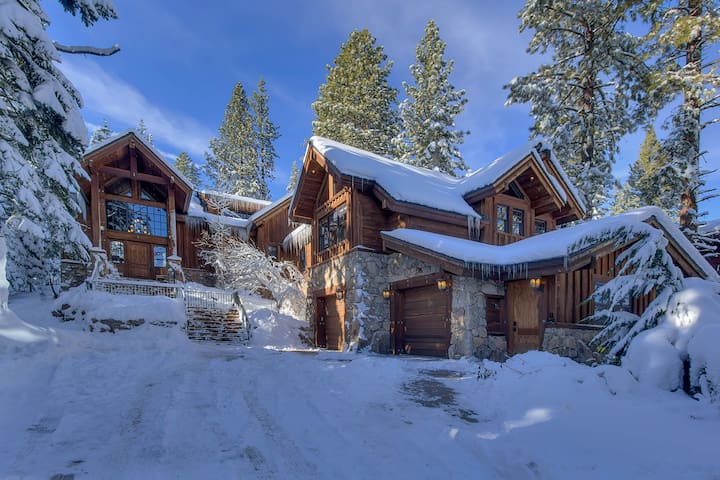 Ultimate Northstar Ski Condo
In Village Condo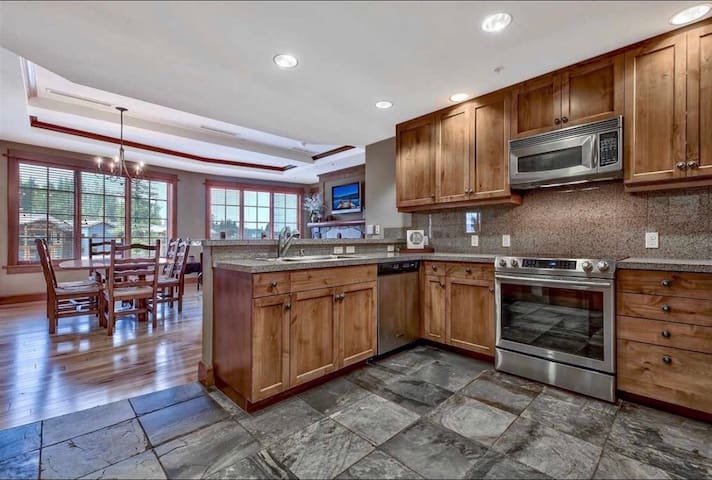 Happy Travels!
For more ideas about places to stay in South Lake Tahoe, you might also be interested in
The Best Airbnb Places to Stay for Couples at Lake Tahoe
and
The Best Airbnb Cabins and Condos for Groups at Lake Tahoe: Places to Stay
.