The Best Airbnb Vacation Rentals in Alligator Point, Florida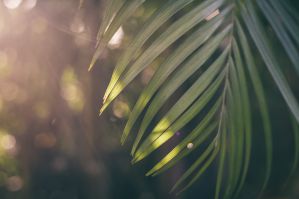 Located on St. James Island, Alligator Point sits by the Gulf of Mexico just south of Bald Point State Park. It is a small beach community that offers a quiet piece of paradise for those who venture to this undiscovered jewel. The community has a rural feel as well as 8 miles of coastline that feels untouched. It's easy to pretend that you've stepped back and can catch a glimpse of what Florida once was.
Alligator Point offers visitors pristine beaches, impressive wildlife viewing opportunities, and excellent fishing spots. The area is also known for its clam harvesting.
There are a few great vacation rental options near Alligator Point. Many are beachfront while others are closer to the bay. The cottages range from larger and more luxurious to modest and simple. Below are some of the area's favorites.
What are the best Airbnbs in Alligator Point, Florida?
Contents: MoonShadow - Alligator Point Vacation Rental | Old Salt Alligator Point Beach House | Pair-A-Dice Beach House - Alligator Point Vacation Rental | The Salty Seagull - Alligator Point Vacation Rental | Hip Nautic - Alligator Point Vacation Rental
This is a beautifully decorated 3 bedroom oceanfront beach house that's perfect for groups of up to 8 people. For families, there are board games, beach toys, and plenty more that kids and adults alike can enjoy. The house has a full kitchen, an outdoor grill, and plenty of decks where guests can enjoy a home cooked meal. There's an upper deck that offers impressive views and a lower deck with shade, a dining table, and places to prepare fresh caught seafood.
The house is located right at Alligator Point and has access to a private beach. For families and groups that want to enjoy a private and quiet beach retreat, this is an excellent spot.
This harbor front beach house has a rustic style without sacrificing luxury comforts. Guests enjoy access to a large private beach. They also have access to a swimming pool, tennis court, gazebo, grills, and outdoor seating. Nearby you'll also find a boat launch.
This house has 6 bedrooms and room for up to 12 guests, so it's a perfect option for larger groups or several families traveling together. The kitchen is very nice and perfect for preparing meals for larger families and groups.
This beautiful 3 bedroom beach house is perfect for groups of friends who want to enjoy a quiet vacation in a peaceful setting. The house doesn't allow kids under 12, so it has a very sophisticated style that groups appreciate.
The house has beautiful wraparound decks that offer impressive views of the ocean. There are also large windows that look out on the water and let in plenty of natural light. There's plenty of living room space where groups can gather, as well as outside seating and dining areas.
This rustic and charming sea cottage is a fun option for families and groups of up to 6 people. There is a queen-sized bed and a single bed in each of the 2 bedrooms. The porches offer the perfect place to enjoy the outdoor setting and the inside has a rustic and comfortable style.
This cottage has the "Old Florida" charm that many guests enjoy. Unwind on the porch swing and enjoy the view and simple life at this affordable beach house.
This beautiful beach house is a great option for families and groups of up to 10 people (no kids under 2). It's located right on a private beach and offers incredible views where you may even see dolphins, sea turtles, deer, and more. The area is removed from the high rises and commercialized development that you find in many places, so for groups that want to enjoy a quieter, simpler vacation, this is the place. Despite its quiet setting, it's still just about 15 minutes from many good restaurants.
This classic beach house has comfortable furnishings in a relaxing beach setting. There is plenty of space for groups and a nice outdoor setting with a grill and seating.
Some photos are courtesy of airbnb.com.
Share This Article