The Best Airbnb Vacation Rentals for Couples in Pine Island, Florida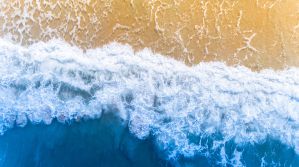 Pine Island is about half an hour from Fort Myers in Southwest Florida. The island offers a quiet and relaxed atmosphere that's perfect for couples who want to enjoy a secluded setting by the beach. The island offers a variety of fun activities such as fishing, kayaking, and paddleboarding. There's a small town atmosphere and a beautiful natural setting that's perfect for nature lovers and wildlife enthusiasts.
There are a number of great vacation cottages on the island. Many have eclectic decor, screened in porches, and nice outdoor spaces. Below are some good options for couples.
Where are the best places to stay in Pine Island for Couples?
Contents: Treasure Trove - Coastal 3 Bedroom Vacation Home | SailAway Sailboat Access | Endless Summer Cottage | Pink Pelican Island Inn | The Salty Retreat | Turtle Cottage - Pine Island Vacation Rental
This charming 1400 sq ft house is filled with character! It's perfect for a couple that wants a cozy and fun filled place to stay on Pine Island. There are unique decorations throughout that fill the home with personality.
The house is located right on a canal so you might even see manatees or dolphins during your stay. There's a hot tub where you can relax as well as a grill where you can cook up some fresh seafood. Use one of the 2 kayaks to explore the canals of the area or hope on a bike and explore by land. Nearby you'll find a number of great restaurants and places to hear live music.
This charming 2 bedroom vacation rental is conveniently located right in the heart of St. James City. You'll enjoy sailboat access to the gulf and a boat dock where you can watch impressive sunsets. There's also a screened patio and a grill.
Head out to explore the area and you'll find a number of great waterfront restaurants and fun activities in the area.
This modest waterfront cottage offers a simple and comfortable option for couples who want to be near the water. There's a wet slip if you have a boat and you have easy access by boat to the Gulf of Mexico as well as the other many nearby islands. There are also free kayaks and bikes available to guests.
This is a 2 bedroom house with a patio and views of the canal where you might catch a glimpse of dolphins or manatees.
This beautiful private guest Cabana house is part of a French Country home that's located on 5 acres of beautifully landscaped land. There's a stunning courtyard that has plants and seating. There's also a lake with a waterfall and plenty of outdoor spaces to explore on the property. Guests are welcome to use the small pool and swing that's on the grounds as well.
Inside the guesthouse you'll have a small refrigerator and stove. This is the perfect romantic getaway for couples who want a tranquil retreat with a beautiful outdoor space.
This 2 bedroom 1000 sq ft property is located at the south end of Pine Island. It's in a quiet neighborhood on a cul-de-sac where you're near mangroves and fun places to kayak or paddleboard.
There's a sunroom and a deck where you can soak up everything that Florida has to offer. Nearby you'll find many great restaurants and live music, so there's never a dull moment at this fun retreat.
Turtle Island is a 2 bedroom house that is located in a quiet neighborhood with a community pool right next door. The house has 3 screened porches including one with a table where you can enjoy meals. There's also an eat-in kitchen.
This is a modest and affordable house on Pine Island that makes a nice option for couples who want a simple and relaxing vacation.
Some photos are courtesy of airbnb.com.
Share This Article