The Best Family-Friendly Airbnb Vacation Rentals in Pine Island, Florida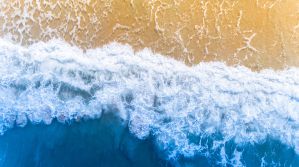 Located about half an hour from Fort Myers, Pine Island is a quiet and laid back island in Southwest Florida. It has a small town vibe with a very natural and relaxed atmosphere. The area has many fun activities for families that enjoy spending time outdoors. There's kayaking, paddleboarding, fishing, and more. There are also many great natural areas where you can enjoy nature and wildlife spotting.
The island has a variety of vacation rentals and beach cottages that are fun for families. Below are some good family-friendly options.
Where are the best places to stay for families in Pine Island?
Contents: Casa Pineland - Pine Island Vacation Rental | Treasure Trove - Coastal 3 Bedroom Vacation Home | The Salty Retreat | Waterfront Island Home - Pine Island Vacation Rental | Fish & Sips Old Florida Vacation Home | Island Time Begins Here
This beautiful family home is located right by Alden Pines Golf Course. It's walking distance to Pineland Marina, Tarpon Lodge, and Calusa trail as well. The house has 3 bedrooms and enough space for families of up to 6 people. There's a king sized bed in the master bedroom, a queen bed in one guest bedroom, and 2 twins in the other.
Families love the heated swimming pool and the large living room where they can relax. There's also a deck with a grill and places to enjoy a fun family meal.
This charming 1400 sq ft house is filled with character! It's perfect for a families that wants a cozy and fun filled place to stay on Pine Island. There are unique decorations throughout that fill the home with personality.
The house is located right on a canal so you might even see manatees or dolphins during your stay. There's a hot tub and a grill where you can cook up some fresh seafood. Use one of the 2 kayaks to explore the canals of the area or hope on a bike and explore by land. Nearby you'll find a number of great restaurants and places to hear live music.
This 2 bedroom 1000 sq ft property is located at the south end of Pine Island. It's in a quiet neighborhood on a cul-de-sac that's perfect for kids. It's also near mangroves and several fun places to kayak or paddleboard.
There's a sunroom and a deck where you can soak up Florida's beautiful weather. Nearby you'll find many great restaurants and live music, so there's never a dull moment at this fun retreat.
This 2 bedroom home is a great option for small families. There's a queen-sized bed in one bedroom and 2 twins in the other. The house is located on Monroe canal, which is a large canal with easy access to the Gulf of Mexico. It's easy to rent a boat and head out on the water.
The house also has a great backyard where you can hang out and entertain. For families that enjoy fishing, boating, kayaking, and simply spending time together, this is the place. There's a hot tub and plenty of places where you can look for dolphins swimming by.
There are 2 guests houses at this property that share the lanai and outdoor space.
This beautiful "Old Florida" style vacation home is located on the southern end of Pine Island. The house is a short bike ride from Tropical Point Park and it's in a quiet location in the Tropical Point community. Make sure you know the location well before reserving, because for some visitors it's a bit removed from things.
The house has a private saltwater heated pool and lanais in both the front and back. It's a large house with enough space for families to relax comfortably. There's also a shed with bikes, kayaks, and fishing gear that guests may use during their stay.
If you're looking for a relaxing escape, then this 2 bedroom house is a great option. It has enough space for a small family and it's well furnished and offers golf course views. The home is located on the Alden Pines Golf Course and there's a beautiful freshwater pond behind the property.
For families that enjoy fishing, relaxing, and simply hanging out, this vacation rental is the place. It's comfortable and peaceful with enough space for everyone to enjoy themselves.
Some photos are courtesy of airbnb.com.
Share This Article