St. Petersburg, Florida offers impressive beaches, a diverse culture, and plenty of adventure activities for couples, families and groups. There's a fun waterfront area, award-winning restaurants, and plenty to fill your days. The area also has excellent weather and lots of outdoor spaces to explore.
Vacation rentals make a great option for groups of all sizes. The amenities are usually great, kitchens are convenient, and the larger space is helpful. Below are some favorite vacation rental properties in the St. Petersburg area.
Treasure Island
Treasure Island is all about the beach. Couples appreciate the area for its romantic walks along the beach. Adventurers enjoy the area's diving, and everyone loves the wide selection of great restaurants. Treasure Island is connected to Madeira Beach by public transit. The area has a wide range of accommodation options, and there are vacation rentals for every style, from family travel to budget travelers, couples, or groups. This area has a lot to offer.
Water View Condo
This 1 bedroom condo can sleep up to 4 people. It has a large kitchen and nice views looking out on the water. There's a king-sized bed in the master bedroom and a nice space to relax after a full day outside. The condo is conveniently located walking distance to restaurants, shopping, and the grocery store. There's a heated pool, patio area, and grills that guests are welcome to use as well.
1 Bedroom on the Gulf
This 1 bedroom cottage is the perfect option for a couple's getaway. It's right by the water, and there's a relaxing beachfront porch where you can enjoy a drink with a view. For couples who want a peaceful and private setting, this is the perfect location. The furnishings are updated and the location is near everything you could need. There's a full kitchen and a dining area, a queen-sized bed, and an outside picnic area.
Sunset Beach Condo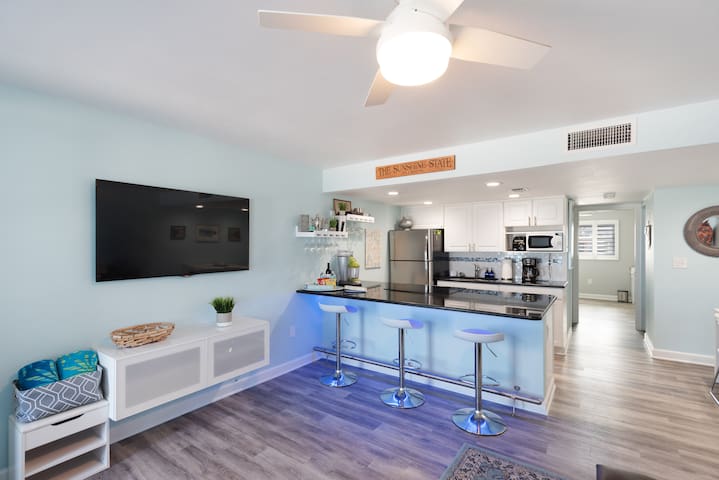 This beachfront condo is a nice option for visitors who want a variety of amenities. There's a community pool and several restaurants and bars within walking distance. The unit also has a balcony where you can enjoy beautiful sunsets.
There's a king-sized bed in the bedroom and a pull-out sleeper sofa. There's also a twin air mattress and a pack n play for families traveling with young kids.
Madeira Beach
Located west of downtown St. Petersburg, Madeira Beach is a lively area with an active nightlife that attracts a young crowd. The area also has excellent restaurants, beautiful beaches, and an impressive selection of hotels, resorts, and vacation rentals that are luxurious and comfortable. One of the area's most popular attractions is John's Pass Village and Boardwalk, which has shopping and dining, all with great views of the ocean.
Couples and groups who want to take full advantage of the area's fun will appreciate staying near Madeira Beach. Below are a few of the best vacation rentals which you can choose from.
2 Bedroom Madeira Beach Condo
This 2 bedroom condo is a relaxing option for families and groups of up to 4 people. There's a kitchen, dining area, living room, and a master bedroom with a king-sized bed. There are twin sized bunk beds in the guest bedroom, making this a great option for families with kids.
The complex has a pool and it's conveniently located across the street from the beach. It's also walking distance to Johns Pass Village.
Beach Side Duplex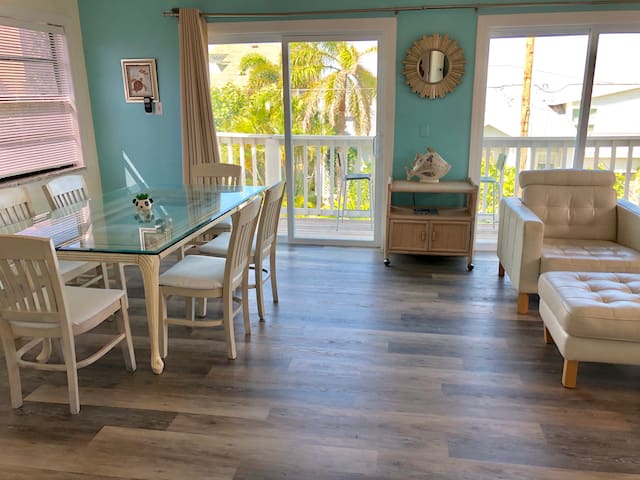 This cozy 2 bedroom unit has an excellent location close to the beach and near many great restaurants and activities. It can sleep up to 5 people with a king-sized bed in one bedroom, and queen and twin beds in the other. There's a hot tub, grill, and a nice outdoor space.
Mad Beach Bungalow
This 1 bedroom bungalow is an affordable and comfortable option for couples who are traveling on a budget. It has a rustic charm, but the best part is the location. It's walking distance to the beach and in a quiet neighborhood. There's also a nice patio area with a grill and a full kitchen where you can prepare your own meals.
Seabreeze Inn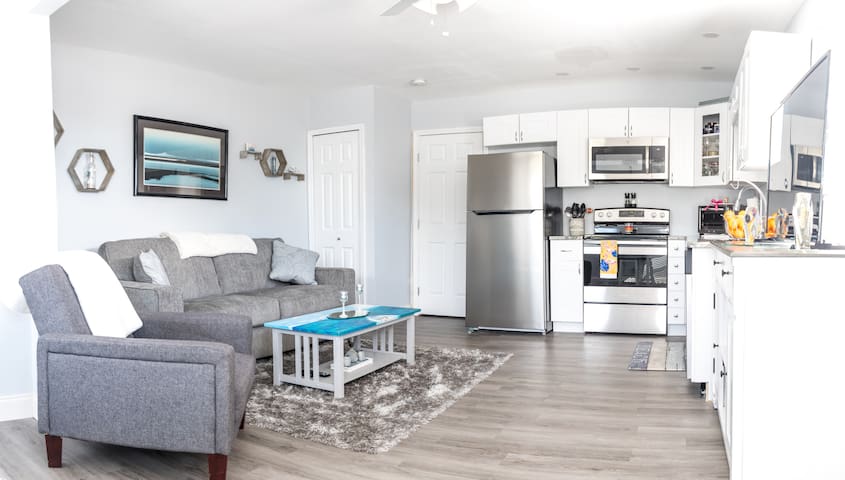 This 1 bedroom apartment is conveniently located across the street from the beach access. There are actually several apartments available, all in the same building, so it's a good option for groups traveling together who still want their own space. It's close to the beach and restaurants. There's also a kitchen and a shared balcony available to guests.
Downtown St. Petersburg
For culture and the arts, head to Downtown St. Petersburg. There are a number of museums, art galleries, and a diversity of restaurants that serve all kinds of cuisines. The area also hosts a number of festivals that highlight the area's diverse culture and population. The Downtown district is also very close to the beach.
Downtown St Petersburg has a range of vacation rentals that are affordable and comfortable. Some favorites are listed below.
1 Bedroom Duplex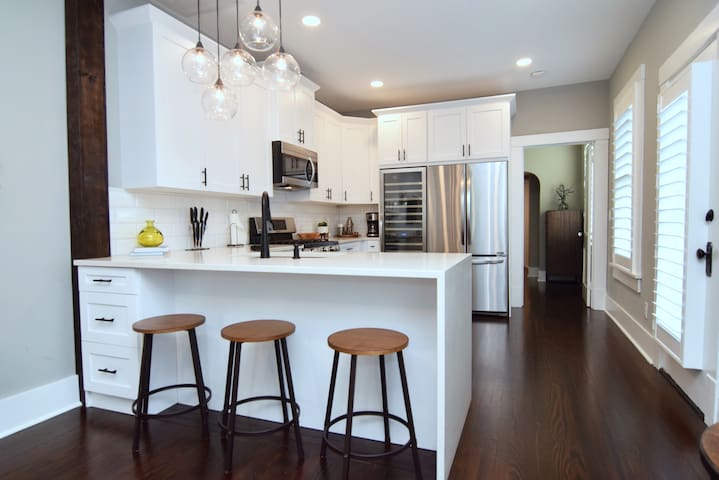 This 750 sq ft 1 bedroom duplex is a nice option for couples (but not kids) who want to be near everything. It's only 4 blocks from the water and walking distance to Beach Drive. There are many fun activities and restaurants nearby as well.
The unit has nice appliances and a quaint vibe. There's a kitchen and enough space for a couple to be comfortable. The setting is convenient but quiet and the unit is modern and well designed.
Charming Downtown Home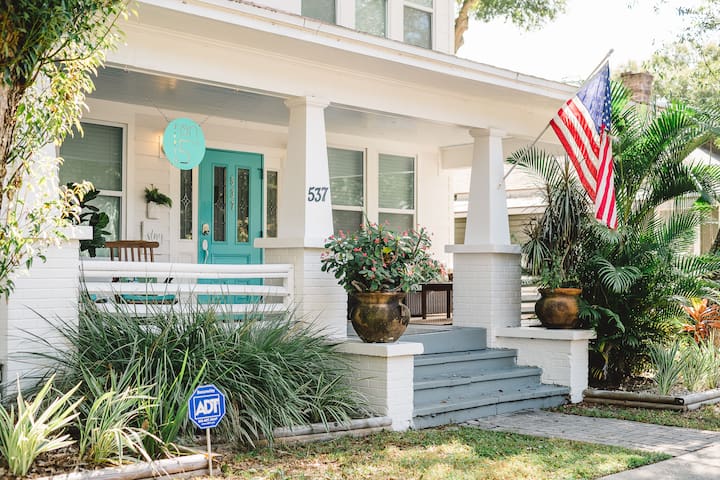 This charming bungalow is filled with character. It's a downstairs 2 bedroom apartment in a historical part of town that's not far from the Vinoy waterfront and 4 Street. The apartment has a welcoming charm with nice furnishings and lots of natural light. There's a full kitchen and enough space for up to 6 guests. There's also a very nice shared outdoor space.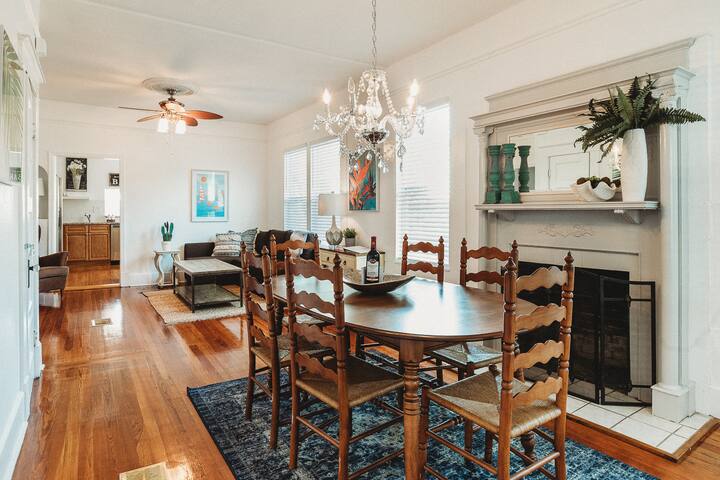 Casa Del Prince Upper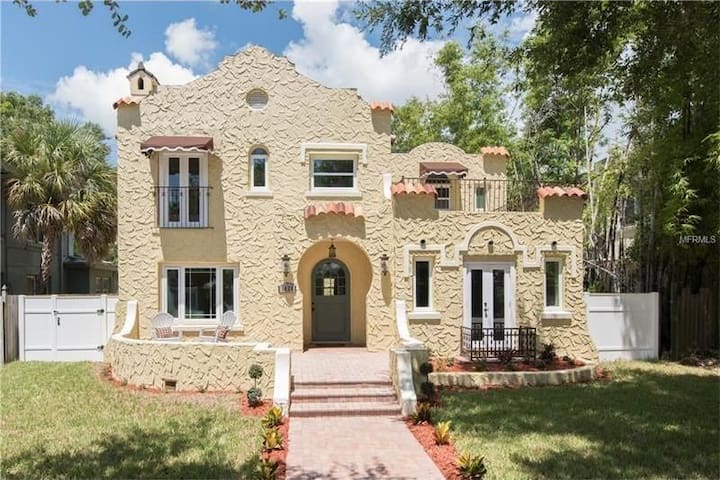 This French styled studio apartment is filled with character. There's a focus on every detail and couples appreciate the special touches that make it a truly unique place to stay. The apartment is located in a quiet area in the Euclid St. Paul/Cresent Lake neighborhood, with quick access to shopping, restaurants, and Bayfront Beach Drive.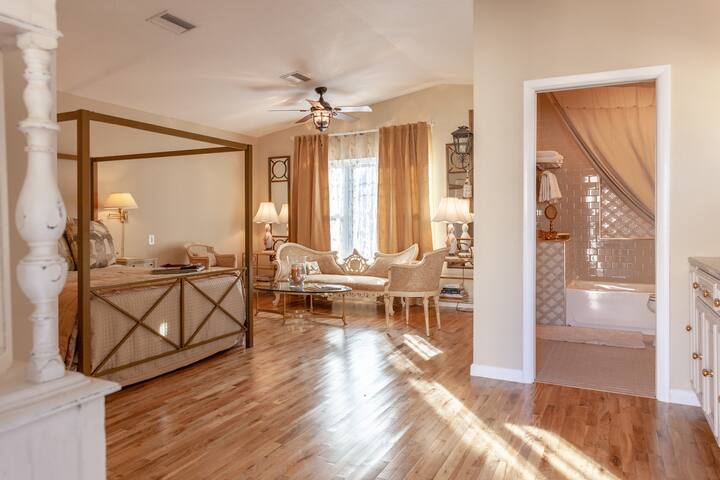 North Redington Beach
North Redington Beach is less crowded than some of the areas described above. It is about a 25 minute drive from the Downtown area so it has more of a small town vibe with a peaceful setting and several high end resorts. The beaches are beautiful with their white sand, and there are several water sports offered in the area as well.
Vacation rentals are a great option for visitors to North Redington Beach. Below are several great options in the area.
Gulf Boulevard Studio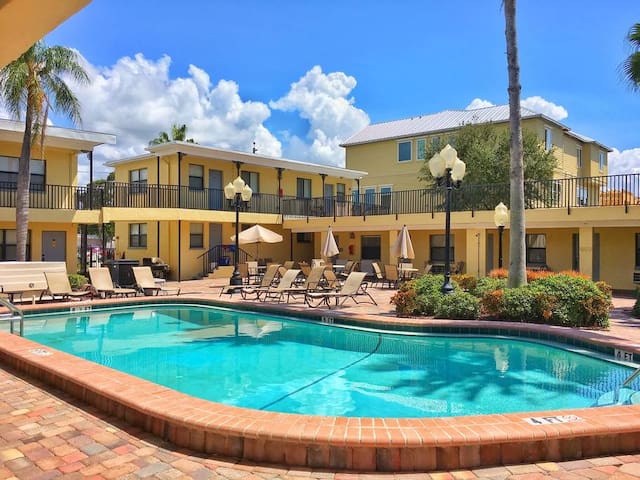 This studio unit is conveniently located on Gulf Boulevard near many restaurants and bars. It's a nice option for couples who appreciate the community pool and central location. There's a queen sized Murphy bed and beach supplies including beach chairs and an umbrella. There's also a small kitchenette with a refrigerator and two burner stove.
Boutique Beach Condo
This charming 1 bedroom condo is decorated with a classic beach style. There's a nice kitchen and a comfortable bedroom. There's also an outside patio with a grill and seating area. The unit is a nice option for couples, but not suitable for kids.
Happy Travels!