The Best Airbnb Vacation Rentals in Port Richey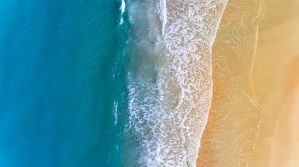 Port Richey and New Port Richey are neighboring cities that are both part of the Tampa, St. Petersburg, and Clearwater metropolitan area.
New Port Richey is a mainly residential community that has a historical downtown and Main Street area. The town has a nice riverfront and a number of good shops and restaurants. They also host a number of festivals and events.
It is worth noting that although these areas are technically part of the Tampa,
St. Petersburg
, and
Clearwater
metro area, in reality they are a good distance away. For visitors who plan to spend most of their time in one of these larger cities, it's best to find a property closer in, but for visitors who want to enjoy the charm of this specific area, there are a number of vacation rentals available.
Where are the best vacation rentals and places to stay in Port Richey, Florida?
Contents: 1-Bedroom Tropical Suite on the Bayou | The Oasis - Port Richey Vacation Rental | 4-Bedroom Port Richey Vacation Rental | Waterfront Port Richey Vacation Rental | Charming Studio Cottage Vacation Rental | Once Upon a Tide - A Boater's and Kayaker's Retreat
This 1 bedroom suite is a nice option for couples on Treasure Island in New Port Richey. Guests can enjoy a private balcony, use of the pool, and easy access to fishing and kayaking, right from the backyard.
The unit is an in-law suite that's a simple studio with about 1000 sqft of space. It's directly attached to the main residence and the outdoor space is shared.
The property is also close to Main St. so it's close to all of the fun activities that New Port Richey has to offer. There are a number of great local restaurants and bars in the area as well as many fun festivals and events.
The Oasis is a beautiful 2 bedroom bungalow that has a beautiful outdoor area and a comfortable indoor space. The guesthouse shares the property with a second house that's occupied by the owners.
This house has a small backyard and a beautiful tropical garden in it's front yard. There's a pond and a small trail where you can enjoy seeing the local wildlife. In the backyard there's a small table and a grill that guests may use.
The house is less than 10 minutes from a small beach. There are also a number of local restaurants and bars nearby.
This 4 bedroom Port Richey vacation house is a nice option for groups of up to 10 people. There are queen-sized beds in each of the bedrooms and an air mattress available that guests can use.
The house has everything that a group could need including an open and bright kitchen and a large and open living room where guests can hang out.
The house is also located on a canal that offers easy access to the Bayou and the Gulf. There is great fishing directly from the backyard and fishing poles are available. There are also 3 kayaks available to guests.
This 2 bedroom vacation home is a colorfully decorated and fun option for up to 4 people (no kids allowed). It's located right on the bayou and offers easy access to the Gulf of Mexico. Nearby there are local parks and waterfront restaurants and from the house you may see all kinds of wildlife including local birds, dolphins, fish, and even manatees. There's a nice outdoor space where you can sit and enjoy the Florida weather.
The house has 1 bedroom with a queen sized bed and the other with a daybed and pull-out trundle. Guests are welcome to use the grill and 2 kayaks that are available. There's also outdoor seating and beach chairs available.
This charming studio cottage is perfect for a couples getaway (no kids under 12 allowed). It has space for just 2 people and it has beautiful landscaping and simple but cozy furnishings. There's a lot of character to the little guesthouse and the owner really pays attention to the small details, so your couples retreat will really be special.
The guesthouse is about a mile from downtown New Port Richey. It's a short walk from Sims Park as well as a few good restaurants.
This 2 bedroom house is a nice option for groups of up to 9 people (although it more comfortably fits slightly less). There's a queen-sized bed in one bedroom and 2 doubles and a single in the other. There's also a pull-out sofa bed in the living room.
The house has a relaxing lanai and sits on a calm canal where you may even see a few manatees. The area is great for kayaking, paddle boarding, and fishing. Bring your own boat and you can explore the nearby islands with ease. For a relaxing and easy retreat, this 2 bedroom house is a nice option.
Some photos are courtesy of airbnb.com.
Share This Article