Should you visit Japan or the Philippines?
The Philippines are significantly cheaper than Japan. These two island nations in East Asia have some similarities, but the Philippines tropical weather means that it draws a crowd due to its beaches and rain forests, while Japan's tourists usually visit for history, culture, and high-end luxury.
Japan is a nation of deep history and culture wrapped in a modern technological wonderland. Here you can visit ancient temples and castles and then participate in a sci-fi anime film festival on the same day. Outside of the larger cities, a calm agricultural countryside awaits you. Here you can go biking, hiking, boating, or even relax on a beach.
The Philippines is an island nation known for stunning beaches and beautiful jungles, as well as affordable prices. The colonial history has left an interesting mix of culture, as well as historic landmarks. It's possible to visit colonial churches, typical Southeast Asian rice paddies, deserted islands, and beaches with crystal clear blue waters on a trip to this archipelago of a nation.
When is the best time to visit Japan and the Philippines?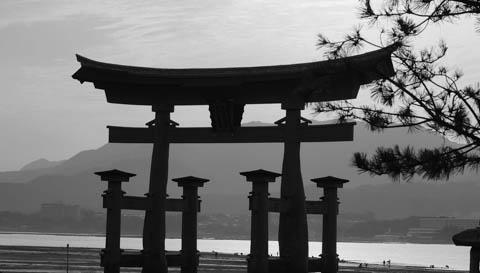 Japan experiences four full seasons, much like Europe and North America. Winters in northern Japan can be quite cold and snowy. The south is generally mild and warmer in the winter, however. Summers are the peak travel time, especially in the larger cities in the central and northern regions of Japan. Visit during the shoulder seasons for mild weather and lower prices.
The Philippines are the hottest from March to May, and from June to October it can be quite rainy. The coolest months are from November to February, but it is still warm and tropical. Don't let the rainy season scare you away, as the rains are not torrential and it still can rain during other parts of the year.
Why is Japan more expensive than the Philippines?
Japan has one of the highest costs of living in the world and an extremely strong economy, leading to an increased price for anything tourism related. Modern, high tech hotels and transportation systems provide you with every convenience and comfort, but they don't come cheap. While cheaper hostels and budget hotels can be found, they are often more expensive than their counterparts in the rest of Asia. Even food can be expensive in this nation of islands, where many goods are imported from mainland Asia.
Overall, the Philippines are a very affordable destination due to the low cost of living, low wages, and significant competition for tourism. Many local families have opened their doors to create family-run hotels or restaurants, especially in the larger urban areas, leading to an increase in competition. Overall, while the economy is growing as a whole, the country must compete against its neighbors for revenue from tourism, leading to low prices.
What are the most expensive and cheapest cities and regions in Japan and the Philippines?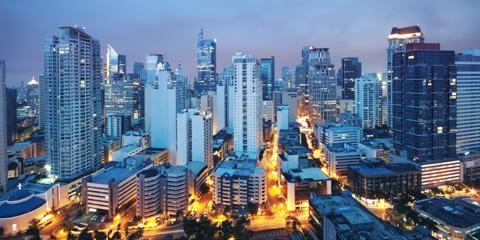 The cities in Japan are usually more expensive than the countryside. In larger cities, and tourist destinations, such as Tokyo, Kyoto, and Sapporo, hotels and restaurants have higher prices due to more demand for services. While the countryside is not necessarily cheap, better bargains can be found, especially in rural areas away from heavily touristed areas. Beach and resort destinations are also pricey.
While the Philippines are overall very inexpensive, the popular beach resort areas tend to be higher in price. These destinations are why visitors come to this beautiful country, after all. Tourists flock to the beach, driving up prices for everything from hotels and hostels to restaurants and activities.
The rural parts of the countryside are much cheaper, especially if you can get away from the areas that are more frequently visited.
As in most countries, the larger cities can be expensive, but budget options are available. Some neighborhoods have higher prices due to high-end luxury accommodations, nightlife, and restaurants. But shop around to find better prices if you're on a budget.
How you can save money when visiting Japan and the Philippines?
Look for budget accommodation in Japan online, and shop around. This will help with your overall budget, as hotels and hostels tend to be expensive. Stay with the locally owned hotels or hostels instead of international or national chain hotels. It's cheaper, better for the local economy, and you'll have a more authentic experience, too.
To eat cheaply in Japan, look for one of the many small restaurants that serves up traditional Japanese noodles and soup. Often, these restaurants will have a payment machine that looks like a vending machine. Buy a cheap ticket from the machine, and the cook then prepares your bowl of noodles.
Use public transportation in whenever possible. Taxis can be very expensive, and trains and buses go everywhere.
As transportation between the various islands of the Philippines can get expensive with flights and ferries, choose one or two islands and stay put. Hopping around will cost you a good deal more.