Tokyo On a Budget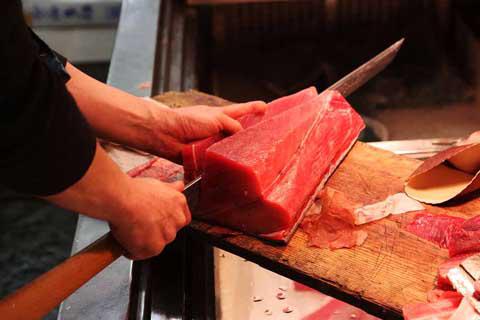 Tokyo, the capital of Japan, is by far the most populous city in the world with a staggering 37 million people. As a worldwide hub for technology and business, it hosts millions of visitors annually. But Tokyo is not just a place for business trips. With its incredible mixture of historical temples and shrines, remarkably beautiful parks, endless shopping malls, and genuinely wonderful people, Tokyo is a terrific place to visit and to explore.
Sights
Two of the most common tourist sites are Tokyo Tower (an immense structure somewhat resembling the Eiffel Tower) and Tokyo Skytree (another immense structure somewhat resembling Seattle's Space Needle). Both of these are great to visit and appreciate the incomprehensible size of Tokyo itself. However, both of these locations sell tickets to their respective tops for a lofty fee. But keep in mind that they are just 2 of the
best things to do in Tokyo
, so keep going for more ideas and inspiration.
The insider's way to see the city from the top of the world is to go to the
Tokyo Metropolitan Government Building in Shinjuku
. This slightly-less-pretty building has an observation deck on its 45th floor (with free admission!). From that high up, you can see for miles in every direction, making this one of the best tourist spots in Tokyo without a price tag. It's a great place for photos - as are
many other great places in Tokyo to take photos
.
For a cultural adventure, visit Asakusa, which hosts Senso-ji, Tokyo's oldest temple. With its beautiful architecture, it makes a wonderful backdrop for photos as well as a fascinating cultural experience. Many Japanese people journey to Asakusa to perform Buddhist rituals at the temple. Be prepared to navigate seas of people as you walk down Nakamise-dori, the street leading up to Senso-ji, lined by shops and eateries.
For a break from the fast-paced, highly crowded areas of Tokyo, visit Rikugien Garden. A short walk from Komagome station on the Yamanote line (one of Tokyo's most popular railroad lines), Rikugien is a nice, quiet relief from the metropolis. For a small fee, you can explore the garden for at least an hour or two.
A trip to Tokyo would not be complete if you didn't make a stop at the world's busiest crosswalk and the world's busiest Starbucks. In Shibuya, you can actually go into the world's busiest Starbucks, buy a drink, walk up to the second floor, and watch the show as up to 2,500 people
cross the intersection
every time the light changes-during rush hour, at least. This phenomenon is referred to as the "Shibuya Scramble." Watching so many people cross paths in every direction and still find their way is remarkable. It speaks to the peace and order of Tokyo, which is unwritten but universally understood by its millions of residents.
In 2020, Tokyo will host the Summer Olympic Games. The city is preparing, and huge crowds can be expected. Check out this guide to
tickets to the Olympics in Tokyo
for more information.
Neighborhoods
Tokyo is made up of many different neighborhoods. The most notable are the largest: Shinjuku, Shibuya, and Ikebukuro. Each of these massive shopping and eating destinations lands on the Yamanote line-the popular railroad that encircles the center of Tokyo. While nearly every stop on the Yamanote line has something notable about it, these three are the largest, busiest train stations in Tokyo.
If you are more interested in cross-cultural experiences, visit Koreatown-surrounding the Shin-Okubo station of the Yamanote line. You'll find more good food than you can imagine. It's an interesting place to see how these two similar yet different cultures can combine.
If you're interested in Japanese youth culture, be sure to stop in Harajuku. This is the hub for youth to come to express themselves through unique clothing, hairstyles and colors, and activities. Also located on the Yamanote line, it is very easy to make a stop there to check out the shops and see the local culture, which is the polar opposite of Japanese business culture.
Activities
One popular activity in Tokyo is karaoke. In nearly every area with shopping and restaurants, you can find a Karaoke business. Unlike American karaoke, this is not a bar where people can sing in front of random strangers. Instead, a group of friends can rent out a soundproof room in the building. Typically, these are dark, small booths with a television, karaoke machine, and a large table for drinks and food. There, you can sing and celebrate with your friends in a more private setting.
If you are lucky enough to travel to Tokyo during cherry blossom season, which runs for about two weeks around the beginning of April, make some Japanese friends, and have a traditional ohanami ("flower viewing") picnic. Lay down a tarp, bring some snacks, sashimi, tea, and whatever else you'd like, and spend time with friends until dark, enjoying the beautiful cherry blossom trees.
The summer also offers many traditional festivals. You are likely to see many Japanese dressed in traditional yukatas. Several of these are fireworks festivals. The Tokyo skyline is an incredible backdrop for these events, and they draw over a million viewers every year.
If you have kids, Disney also has a few theme parks in the area:
Tokyo Disneyland and Disney Sea
. And finally, check out
this quick guide to Tokyo
.
If you're looking for a great day trip, why not check out some cute animals? Read this great article about
visiting Fox Village in Japan
as a day trip.
Food and Dining
Food in Tokyo varies widely. Western food is popular, but traditional Japanese food is abundant. Regular, sit-down meals are available everywhere, but for a unique experience, check out typical Japanese "fast food". Sushi, ramen, and katsu (fried cutlet - usually pork or chicken) shops have some of the best, freshest food. It's delicious, affordable, and quick.
"Conveyor belt sushi" is one of Tokyo's greatest phenomena. Most people imagine this as a slow-moving conveyor belt around the center of the restaurant, containing the chefs preparing the sushi. While some shops are exactly that, there is an even better option. Some shops have tablets (iPads, Android tablets, etc.) mounted at each seat. The customer can order about three small plates of sushi from the tablet at a time, and the chef prepares it. Then, the sushi comes shooting out of the kitchen on a cart on a conveyor belt, stopping directly at that customer's seat. The customer takes the plates off and presses the button to send the cart back to the kitchen, to be used for other orders. It's an incredibly fun, efficient, and affordable way to eat plenty of fresh sushi. There are plenty of shops like this all around Tokyo.
Another option for quick, quality food is the many ramen shops and katsu shops spread across the city. You can find a decent ramen shop in almost any train station. Most ramen and katsu shops operate the same way: there is a ticket machine at the entrance of the shop, where a customer chooses a meal, pays, and gets a ticket for that meal (kind of like a vending machine). The customer then takes the ticket up to the counter, where the workers put in the order to be freshly made, and then the customer takes a seat in the shop. When the food is ready-usually within five minutes-the customer can pick it up at the counter and return to their seat to eat.
Transportation
In Japan, trains are one of the fastest and lowest cost means of transportation. Getting a
Japan Rail Pass
can save you money if you plan to stay for several days or more. Regional and nation-wide passes are available, usually for the number of days of your choice.
Tokyo is the home of one of the world's best railway systems. A person can get almost anywhere in Tokyo using trains - either subways or above-ground. It may require several transfers between railway lines, but there are several online tools that can help both tourists and business travelers plan their day. Hyperdia.com and Jorudan.co.jp are both good options; just by entering departing and arriving locations and a preferred time, anyone can get a solid plan for their travels via trains.
If you're planning to ride the subway for multiple trips, consider
getting a Suica or Pasmo card
which can be reloaded.
The bus system is also one of Tokyo's strong suits. Everything in Japan is punctual, and the buses are no exception. They are almost always exactly on time, and they are another reliable way to get around the city-or to the nearest train station if it is too far to walk.
Both of these systems are able to use the Suica card. It is a simple, efficient way to get around the city without having to break out coins or buy tickets every time you board a bus or a train.
Related
Looking for a
hostel in Japan
? In search of a
party in Tokyo
? Traveling alone to
Osaka
or
Tokyo
?