Should you visit Japan or South Korea?
Japan and South Korea are often compared because they share much in common. Not only are they geographically close, but they have also seen massive economic growth since World War II, leading to very prosperous and high-tech economies and modern luxuries. With this growth, the people of these two nations have become wealthier and travel abroad themselves quite often. Modern luxuries abound in both nations, but at a higher cost than many of their Asian neighbors.
In Japan, you can visit ancient temples and castles and then retire to your super high-tech hotel after dining on cuisine from around the world. Outside of the larger cities, a calm agricultural countryside awaits you. Here you can go biking, hiking, boating, or even relax on a beach.
South Korea is a modern, cultural, and moderately priced Asian nation with a diverse number of sights and activities for its relatively small geographical size. Here you can experience big cities, rural countryside, beautiful mountains, unique national parks and relaxing beaches. Modern, western conveniences are all around, and at a price that is a little cheaper than Europe or North America.
When is the best time to visit Japan and South Korea?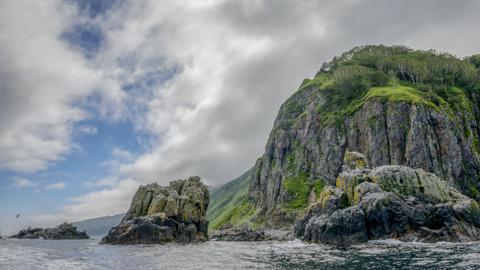 Both Japan and the Korean peninsula experience four full seasons, much like Europe and North America. Winters in northern Japan can be quite cold and snowy. The south is generally mild and warmer in the winter, however. However, skiing in the mountains of both nations is quite popular, so don't let winter turn you away.
With warmer summer temperatures, Japan and South Korea's peak travel seasons are from May to September. During this time you can expect more crowds and higher prices, but also more comfortable temperatures and more activities. As summers are the peak travel time, especially in the larger cities, visit during the shoulder seasons for mild weather and lower prices.
Why is Japan more expensive than South Korea?
Japan has one of the highest costs of living in the world and an extremely strong economy, leading to an increased price for anything tourism related. Modern, high tech hotels and transportation systems provide you with every convenience and comfort, but they don't come cheap. While cheaper hostels and budget hotels can be found, they are often more expensive than their counterparts in the rest of Asia. Even food can be expensive in this nation of islands, where many goods are imported from mainland Asia.
While South Korea's economy and cost of living are higher than average for Asia, the country is still growing. This means relatively lower prices all around compared to some of its economically prospering neighbors such as Japan. Due to the strong supply of tourist-related businesses, along with a still growing cost of living, South Korea is often considered an inexpensive and affordable (but very modern) tourist destination for visitors from the U.S., Europe, or Australia.
What are the most expensive and cheapest cities and regions in Japan and South Korea?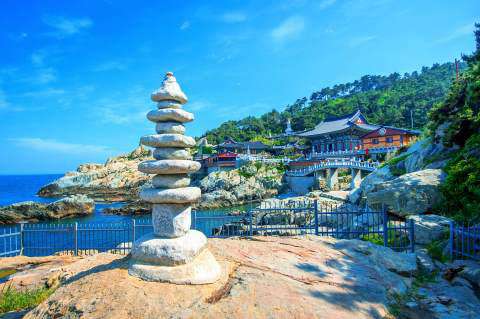 The cities in Japan are usually more expensive than the countryside. In larger cities, and tourist destinations, such as Tokyo, Kyoto, and Sapporo, hotels and restaurants have higher prices due to more demand for services. While the countryside is not necessarily cheap, better bargains can be found, especially in rural areas away from heavily visited spots. Beach and resort destinations are also more expensive.
By far, the highest priced areas in South Korea are resort destinations. In the winter, skiing around mountain areas such as Pyeongchang can get very pricey, as hotels, restaurants, and entrance tickets charge a hefty penny. In the summer, various beach areas can experience similar price increases.
Seoul can be expensive if you desire luxury. Although, with any large city comes diversity. So, inexpensive options for accommodation, food, and activities are plentiful. Just shop around if you're on a budget, as good values can be found at any price range.
South Korea's rural countryside offers a good opportunity to view gorgeous mountains or rolling hills at an affordable price. Many smaller cities and towns are inexpensive while still providing plenty of fun activities and an authentic atmosphere.
How you can save money when visiting Japan and South Korea?
Look for budget accommodation in both countries online, and shop around. This will help with your overall budget, as hotels and hostels tend to be somewhat expensive.
To eat cheaply in Japan, look for one of the many small restaurants that serves up traditional Japanese noodles and soup. Often, these restaurants will have a payment machine that looks like a vending machine. Buy a cheap ticket from the machine, and the cook then prepares your bowl of noodles.
In South Korea, eat with the locals. Local restaurants serving Korean food tend to be much cheaper than places serving western fare. Korean restaurant owners have figured out that many visitors don't care for Korean food, and will price their menus to take advantage of it. Find some Korean food that you like, and don't be afraid to experiment. Your tummy and your wallet will like it!
Use public transportation in Japan or South Korea whenever possible. Taxis can be very expensive, and trains and buses go everywhere in both countries.