Puerto Princesa On a Budget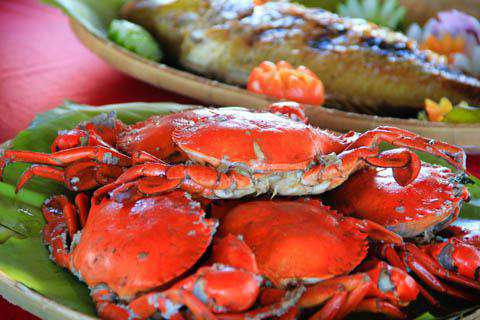 The island of Palawan is known the Philippines' last frontier and its capital,
Puerto Princesa
, is considered the greenest city in the Philippines. With plenty of land that has yet to be explored and inundated with tourists, Puerto Princesa, also known as "The City of the Living God," is a nature buff's dream. Whether you want to swim with starfish, walk among the mangrove treetops, or visit the world's largest saltwater crocodile at the Palawan Nature Conservation Center, Puerto Princesa and its surrounding area offers plenty of opportunities to get into the great wide open.
Though green and clean, Puerto Princesa has fewer amenities and conveniences compared to larger cities. Be prepared ahead of time or withdraw enough cash to last you during your visit to Palawan in Puerto Princesa, as there aren't many ATMs or banks outside of large resorts throughout the island and even those available may charge you a pricey commission.
Sights
Most travelers don't visit Puerto Princesa for the city itself, as there's not much to do here. While Puerto Princesa does have White Beach (the only beach in town) to explore and a few good diving spots, it's more often used as a transit hub to get to other towns in Palawan. Still, if you have the time, Puerto Princesa may have enough to keep you busy for a day or two before you go on to other trips around Palawan.
Within the city, you can check out the main street, Rizal, which is the most bustling in the area. Most points of interest are local, including Robinson's Mall, and Immaculate Conception Cathedral, which was built in Romanesque style with twin towers. The
Palawan Museum
will give you a glimpse into the history and culture of the island through old tools and fossils. Next door is Plaza Cuartel, which is dedicated to the 143 soldiers burnt alive during by the Japanese Army in 1944.
Irawan Eco-Park
offers forest canopy tours, the world's longest canopy zipline, and butterfly farm, not to mention the opportunity to check out many species of Palawan's endangered birds.
Activities
This region has it all: beautiful beaches, crystal clear lagoons, kayaking, jungles, wild animals, island hopping, and more.
One of the most popular activities is to visit the nearby Underground River, which is essentially a cave that has met the sea. Enough room is available for boats and kayaks to enter the cave to see the interesting rock formations, clear waters, and beautiful scenery. While many tours are available, and some can be expensive, it's quite possible to do this independently. Check out this great
guide to how to do a DIY tour of the Puerto Princesa Underground River
.
Of course, plenty of people come to this area to go scuba diving and snorkeling. And one of the best ways to do this is on a
Liveaboard in the Philippines
where you can eat and sleep on the boat for a few days while you dive. Other diving options can be found right off the shore. Naturally, this is also where you can easily go snorkeling, too.
Food and Dining
Within the city, there are numerous restaurants between the airport and the main street, Rizal Street. Head to the 4th District Tiangge for a cluster of stalls which sell inexpensive meals and beer including Vietnamese noodles.
KaLui serves fresh seafood on daily fixed fixed menus and lovely ambiance and is frequented by tourists and locals alike. Be sure to make a reservation, especially for dinner.
For a more local experience, head down to White Beach around the huts, where locals often buy and bring their own beers and cook fresh seafood right at the tables. Don't forget to pitch in for drinks.
If you're feeling saucy or just have an adventurous palate, you may want to try Tamilok, a local delicacy that is also a woodworm found in wood that is submerged seawater, such as Mangroves. Tamilok is prepared much like ceviche, marinated in lime or vinegar, onions and chopped chili peppers.
For a shop that caters to all palates, head to the famed Baker's Hill and try the local favorite, Hopia Ube, a pastry filled with purple yam, reminiscent of Chinese mooncakes, originally introduced by Fujianese immigrants.
Transportation
Fly into Puerto Princesa's tiny airport via Cebu Pacific, Air Asia, Philippine Airlines, Zest Air, and Air Philippines, which fly in on the daily from Manila. From the airport, take a tricycle into the city center, which is very close.
If you're interested in an ocean voyage, take a 29-hour ferry by 2GO Travel from Manila into Puerto Princesa with one stop at the halfway point in Coron.
Within Puerto Princesa, take a tricycle or multicab to get around. Tricycles may not be able to go long distances, so be sure to ask the driver before boarding. Don't be shy to haggle with tricycle drivers. Jeepneys are also available for standard routes. If you are going to tour, arrange transportation with a jeepney or air-conditioned van as public transport may not be reliable.
Related:
Partying in
Chiang Mai
or other parts of
Thailand
?
Going to the
Full Moon Party in Koh Phangan
?
Hitting the beach in
Koh Samui
?