Great facilities, friendly staff and plenty of room for storing your personal belongings. Highly recommend staying here. - Bianca
What sets them apart?
Park Villa offers a quiet and comfortable atmosphere at an affordable price. The rooms are cozy with comfortable mattresses and custom built pod beds. The privacy curtains and two lockers per guest are a great touch!
Hostel Personality
Who's staying here?
This is an affordable hostel with a very quiet atmosphere. It's great for budget travelers who want a very comfortable place to sleep but don't want to pay London's high prices. The family style rooms are a nice option for small groups of friends.
Insider Tip
Some of the staff stay in the dorm rooms, and some guests recommend requesting a different room as these rooms can feel a bit lived in.
Park Villa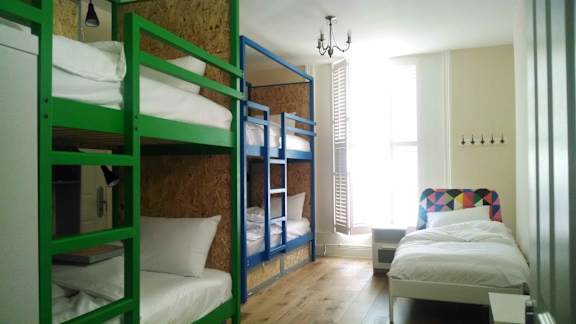 Park Villa is a quiet and very comfortable hostel in London's East End. The rooms are clean and relaxing with comfortable mattresses, clean sheets, and privacy curtains on every bunk. Each guest also gets two security lockers, a small bedside one for valuables and a larger locker under the bed for bags.
The hostel has a quiet atmosphere so it's perfect for guests who want to enjoy a good night's sleep. It's located a bit outside of central London, but there's a tube station nearby which offers access to everything in the city.
The Facilities
Dorms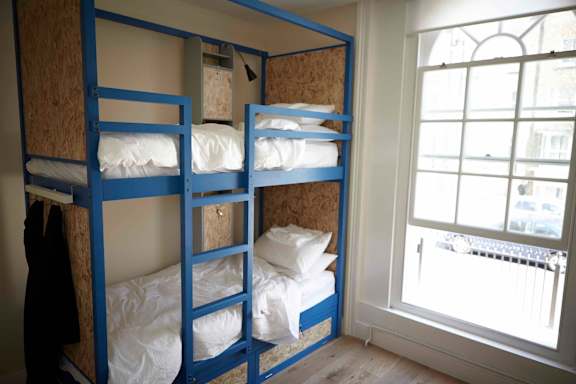 This hostel has dorms available that sleep anywhere from four to eight people. The dorms are surprisingly nice with custom built pod bunk beds, quality bed linens, and hard wood floors. Some rooms have en-suite bathrooms while others use shared bathrooms. The rooms are priced accordingly. Each bed has a small locker for your valuables as well as a larger locker under the bed where you can store you bags. Locks are available at the reception area free of charge.
Private Rooms
Twin rooms and family style rooms are also available for guests that want some space to themselves. The rooms are comfortable and many have nice en-suite bathrooms, while others use shared bathrooms.
Bathrooms
Some rooms have en-suite bathrooms while others use shared bathrooms. Like the rest of the hostel, the bathrooms are cleaned regularly and are in good condition.
Common Areas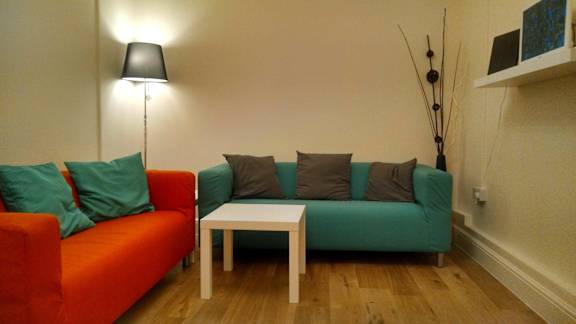 This hostel has a comfortable lounge and television room where guests can relax and unwind. The atmosphere is quiet, but it's a nice space to curl up with a good book, watch a show, or plan your next day's activities. There's also a small kitchenette that includes kettles, toasters, a fridge, and a small microwave, grill, and oven combo.
The Location
East End
What's Nearby?
Park Villa is located in the middle of the East End of London. It's less than a mile from the beautiful Victoria Park and there's a tube station close to the hostel. The hostel is also near a number of good restaurants, bars, and shops. From this area you can easily reach popular sights such as the Tower of London, Tower Bridge, and more by public transit. The Olympic Stadium is also about 2 miles from the hostel.
Nearby Transportation
Although this hostel is a bit far from many of London's most popular tourist sights, it's walking distance to the Mile End tube station, which is on the Hammersmith & City, District, and Central lines.
Amenities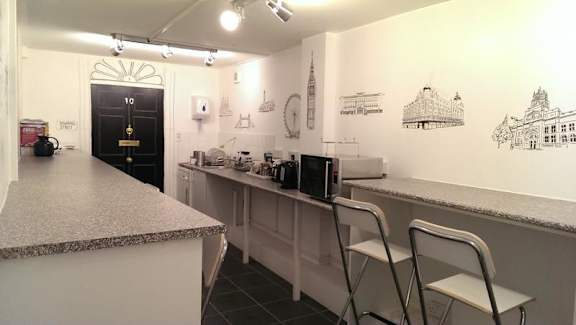 This hostel has a variety of amenities for guests including laundry, wi-fi, a small kitchenette, and a secure building. The staff is available 24 hours a day and there are two security lockers available to each guest. There's also bike and car parking available.
Staff
The staff here are professional and helpful. This is a quiet hostel so don't expect activities or much socializing, but they do keep things running smoothly and the check in process is smooth and efficient.
Heads Up
This hostel is a ways outside of central London, but it is close to a tube station. The hostel has a quiet atmosphere, so you're not likely to meet other guests, but most visitors love the relaxing vibe and enjoy a good night's sleep.
Park Villa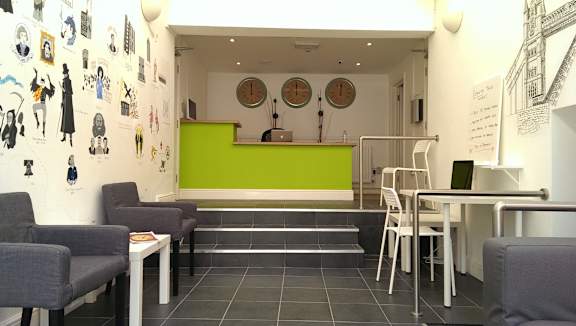 Do you have a favorite hostel that you would like to review? Let us know!